I never seem to do outfit posts, so I figured I'd do one today! These are just the photos I came across when I was getting the photos for the last post. Apologies for my dad's messy room in most of them, he has the best mirror!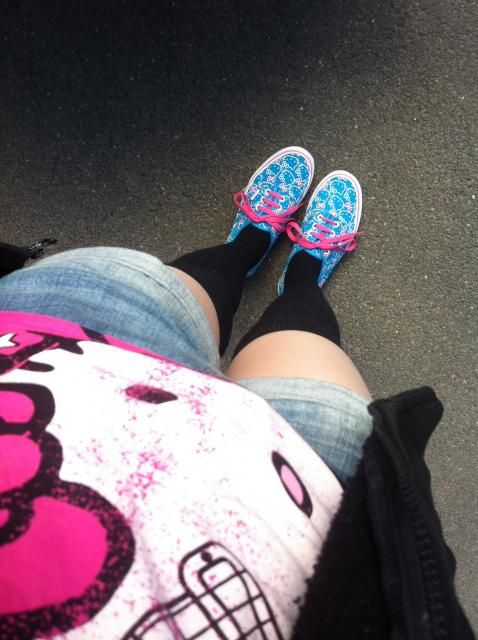 This was what I wore to Longleat! I wanted to try out my Vans finally, and they somehow fit perfectly even though they're a size bigger than I would usually wear. Also dug out this super old Helly Kitty shirt that I bought in M&S 5 years ago! The cardigan is from New Look, shorts from H&M, and socks from Primark. I wear these socks a ton.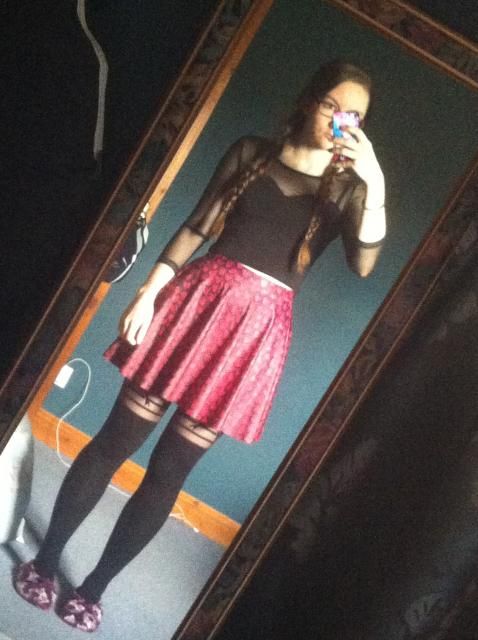 This was an outfit for a lazy Tuesday spent finishing reading A Storm Of Swords part 1. I later stuck on some black platform sneakers to go over Rob's, but I didn't get a photo! Top is H&M, skirt is Black Milk, tights are Primark.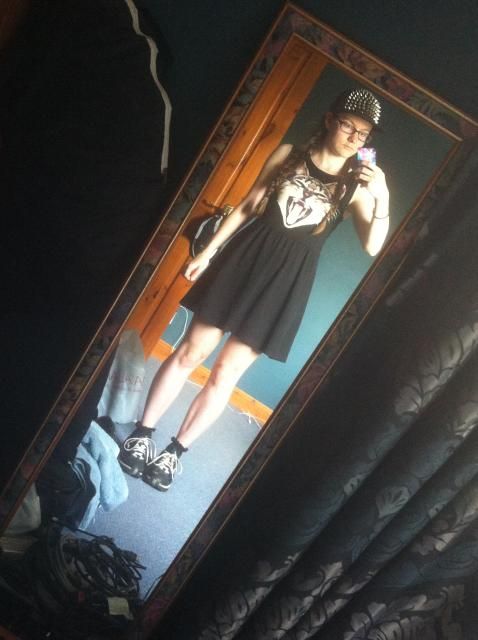 This was a post-work lazy outfit for going for a walk to buy bananas with my mum and brother. Hat and dress are H&M, socks Topshop, shoes I have no idea!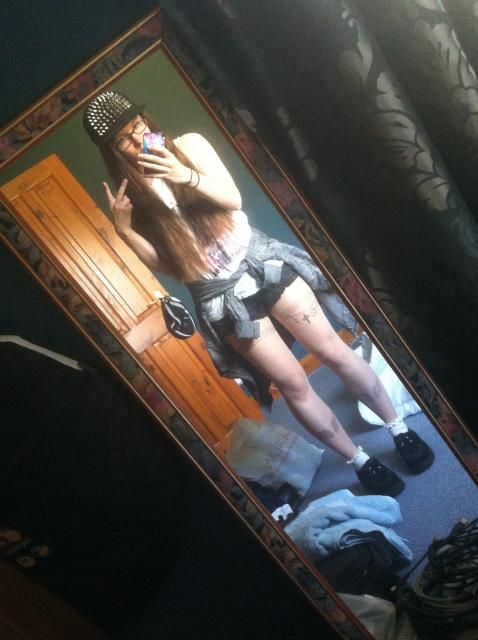 Lastly, my outfit for a day out shopping. I wore a very similar outfit for a family barbecue too. Hat, vest, and shorts are H&M, shirt is Primark, tights are from Ebay, socks are Topshop, and shoes are New Look. Did you guess my favourite high-street store yet?
I find it strange that my style in and out of lolita are so different! How cohesive is your personal style?