I already own 2 Drop Dead tops, and found myself tempted by the recent sale. All the clothing I wanted was sold out by the time I made up my mind to order, so I only got a few bits and bobs on this occasion!
I ordered on the 24th, got shipping confirmation on the 28th, and received the items today on the 29th. Very speedy! The packaging was cool but I didn't take a photo as it got muddy from the postie leaving it down the side of the house -_-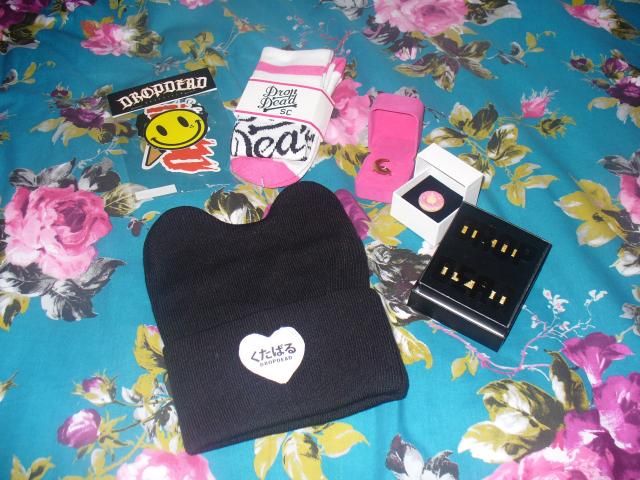 The mini haul! I love how all the rings are in cute boxes!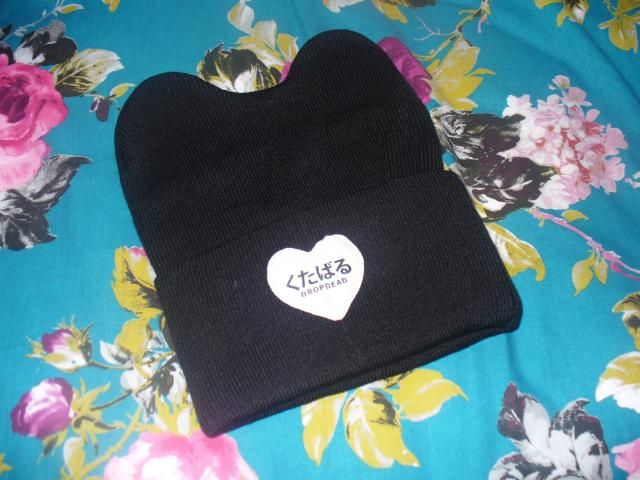 The Pika beanie I wasn't sure about as it was still £15, but I figured I'd give it a go as I wear beanies a lot in the Winter.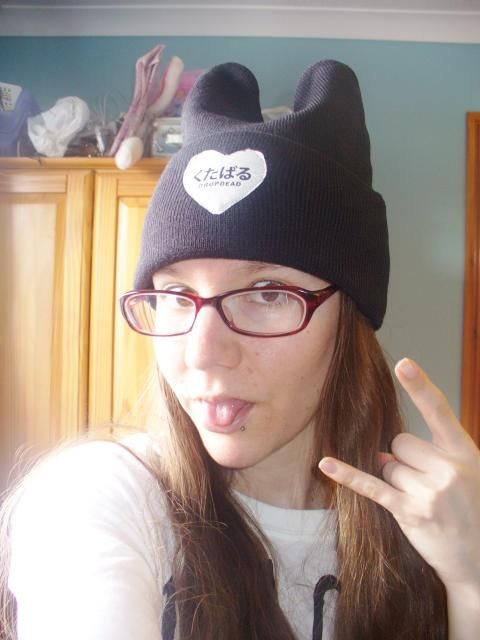 It looks really stupid on...haha!
The Knuckleduster rings were also a bit of a disappointment as the backing is more obvious that the writing. The quality seems reasonable though, and the set was only £5.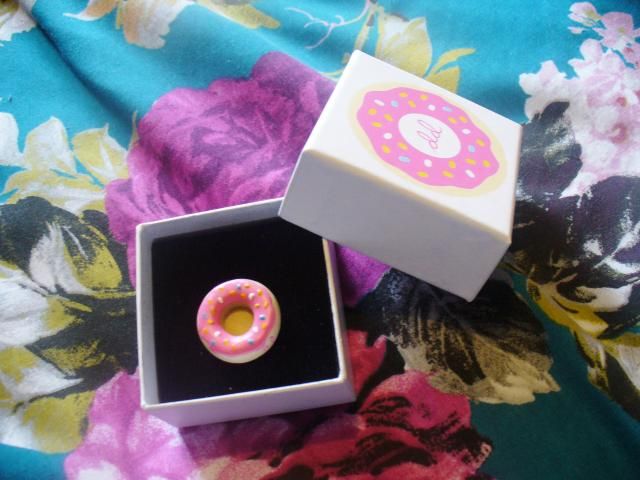 I figured the Bite Me! ring would be good for sweet lolita coords! This was £5 too.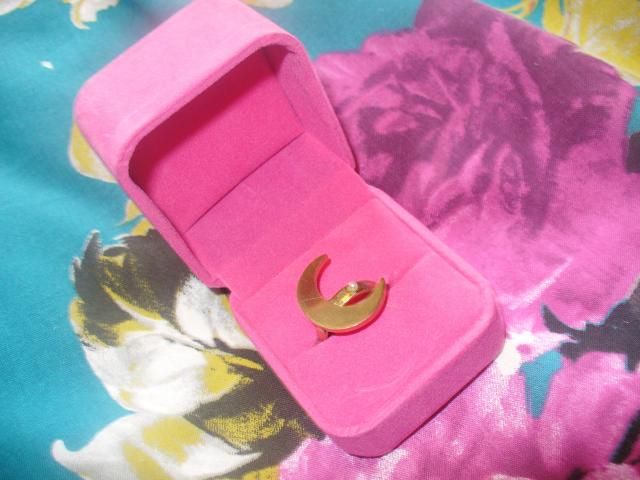 Crescent ring also £5 and also for lolita since I usually accessorise with gold. There is glue visible, but I quite like it worn as it has a nice shine.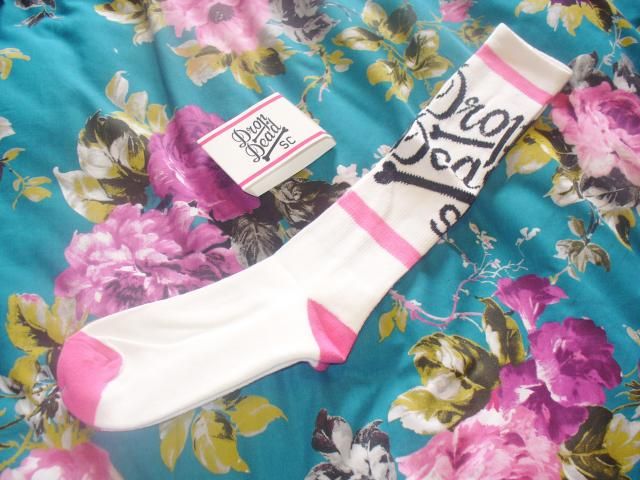 I did order the Peace pendant (Mickey Mouse hand) to match with the crop I own, but it was out of stock. I was sent these socks as a gift in addition to the £5 refund. I was actually considering these socks but they were about £7.50 I think, and I wasn't sure I'd ever use them. Now I have no excuse to try though! I really like these.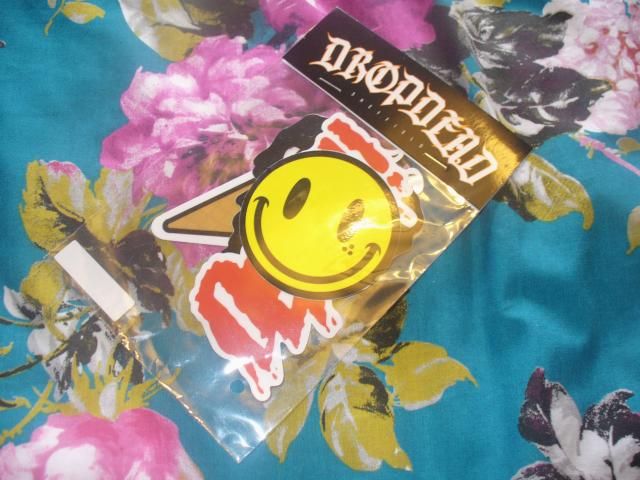 I also got these Death! stickers for free! They're £3 on the site.
All in all I'm really happy with my haul. The items aren't the best quality, but the good service makes up for that (I LIKE FREE THINGS). That said, it would have been nice to know in advance that the item I wanted was out of stock, as I have a feeling that people missing out on bigger items may not have even made an order had they known the item was out of stock.
Now if only I could actually afford their clothes...