I was lucky to attend Kyary's second ever UK show on the 29th of April!
We were quite near the front of the queue so after rushing to buy merch and dumping my backpack at the cloakroom I joined my friends right near the front! I was in the third row ♥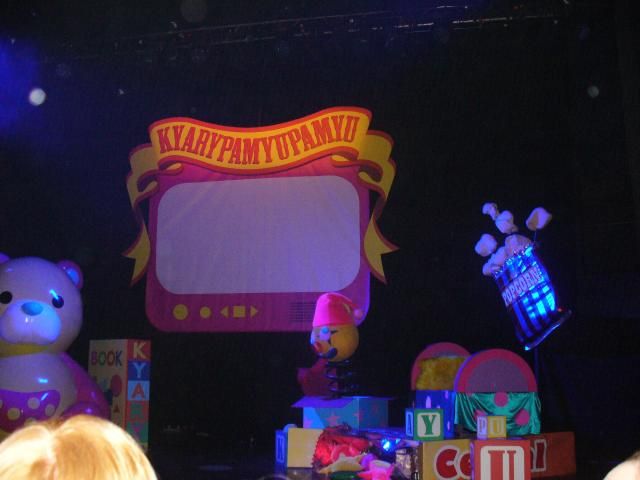 The empty stage and excitement building!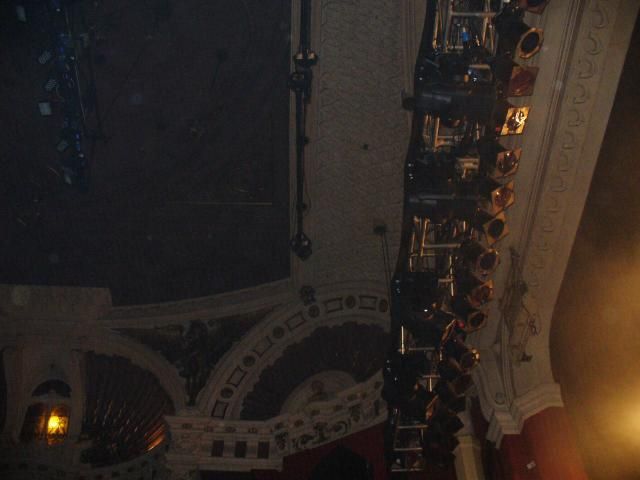 I'd never been in O2 Sherpherd's Bush Empire before, but the ceiling was cute! The stalls area was smaller than I thought it would be, but there were seated levels above!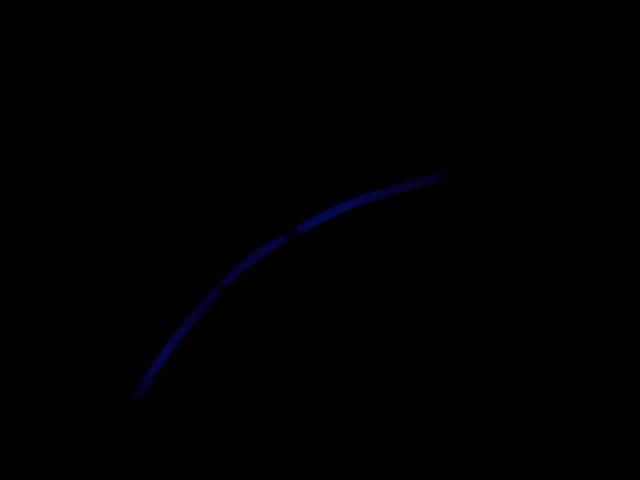 I brought glow sticks that were supposed to become a cat headband, but they didn't work at all and I had to ditch them on the floor (too short to wave my arms around at shows!).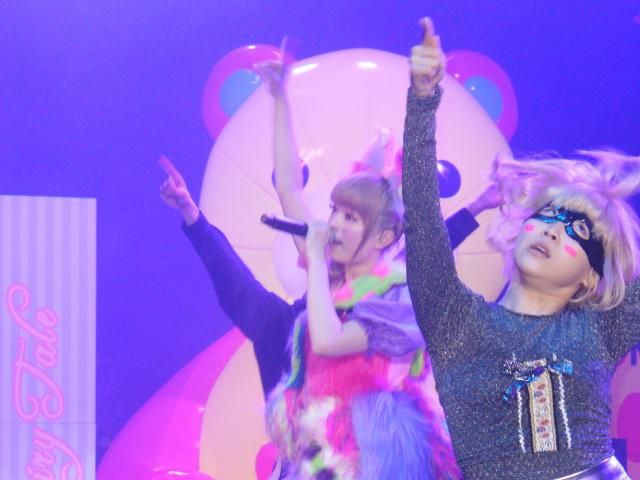 I love how expressive the backing dancers were!
INVADER INVADER was the first song which was great as it's my current favourite!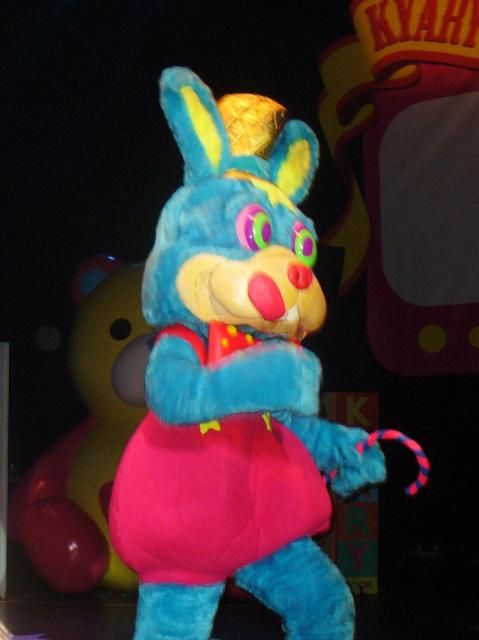 Creepy bunny thing!
Pamyurin was there too before the show, but I didn't realise that the photos with him were free until it was too late to get one.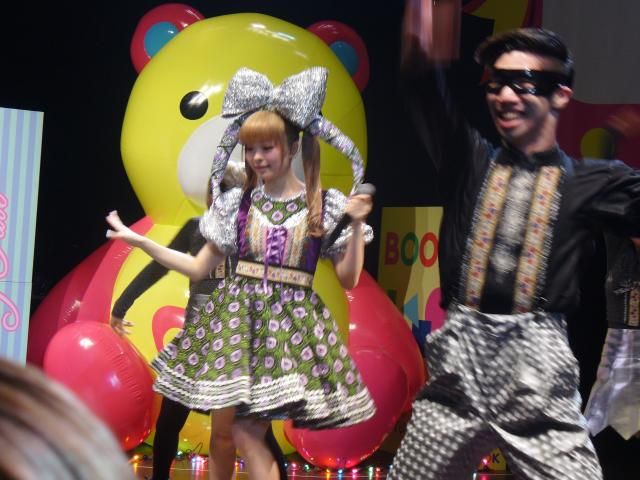 Second outfit! The male backing dancers were so happy looking haha.
TSUKEMA TSUKERU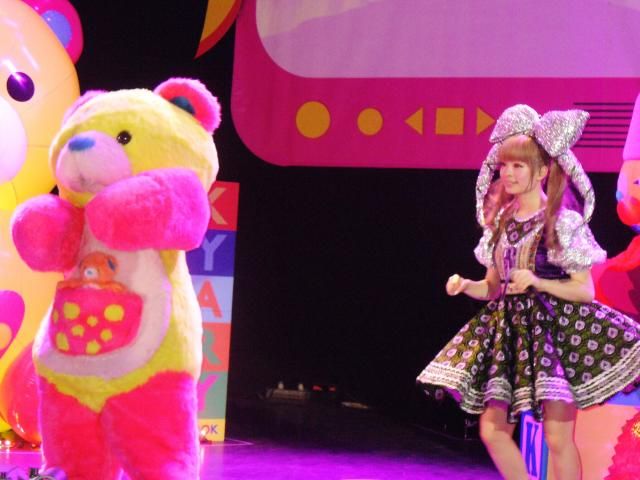 I love this bear!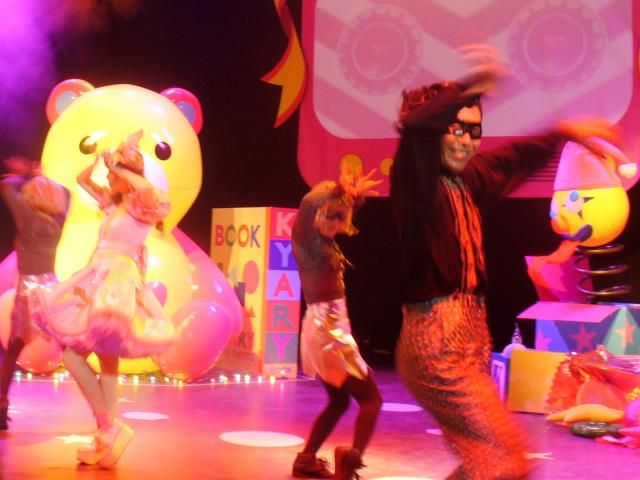 Third outfit. My camera had a smeared lens for this one though, but FASHION MONSTER!
PON PON PON! I love how bass-y everything was.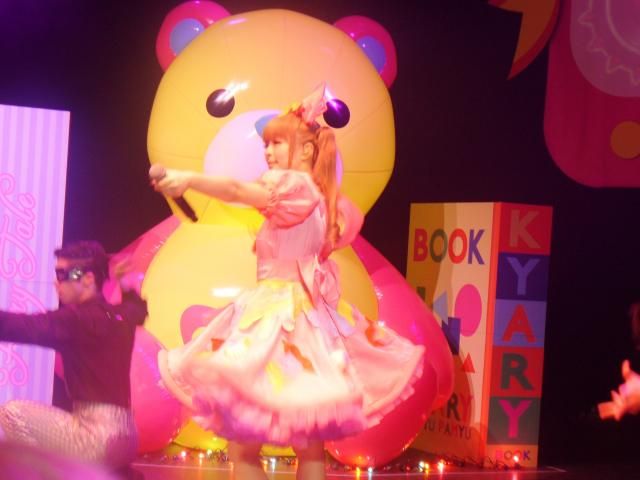 So much [blurry] cute!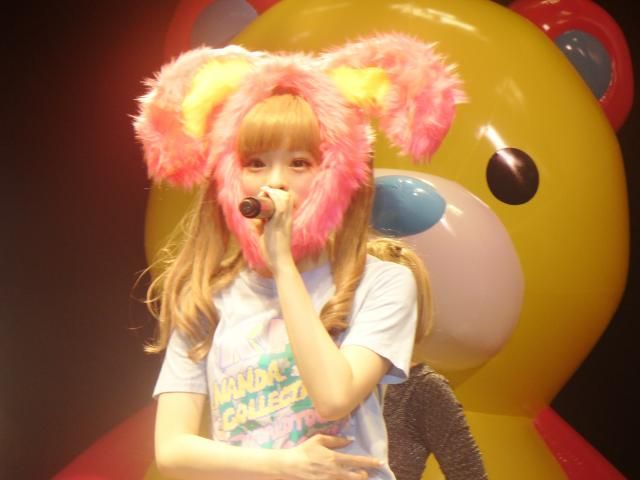 SO ADORABLE!
CANDY CANDY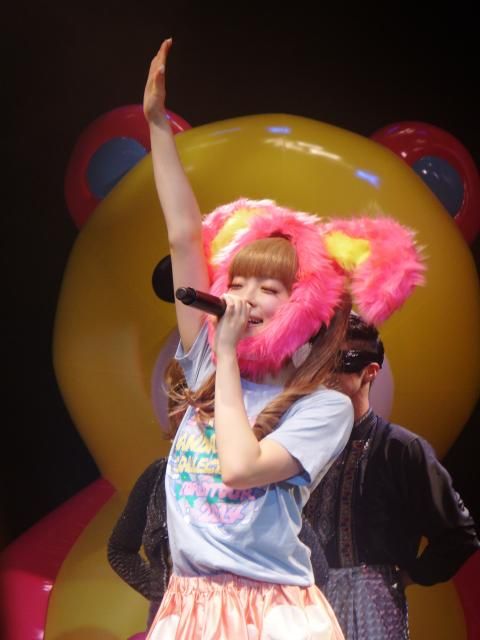 This outfit was my favourite.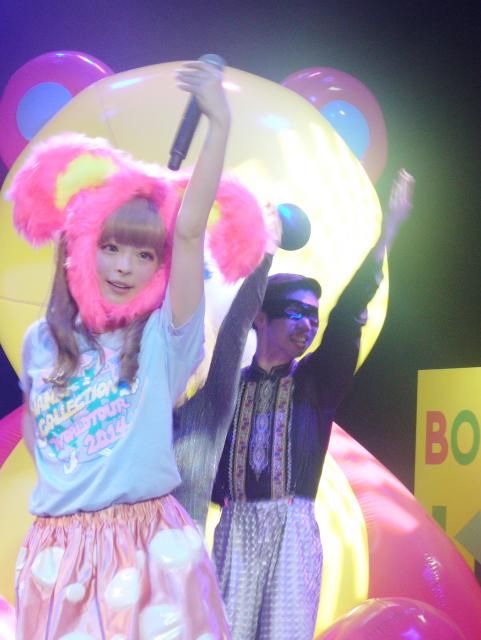 I want a bunny hat like this!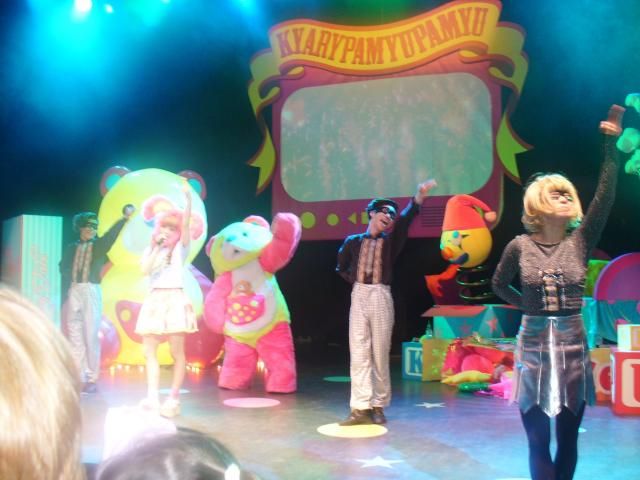 And end.
I couldn't find a setlist for this specific show, but I'm pretty sure it's the same as the
Australian setlist
.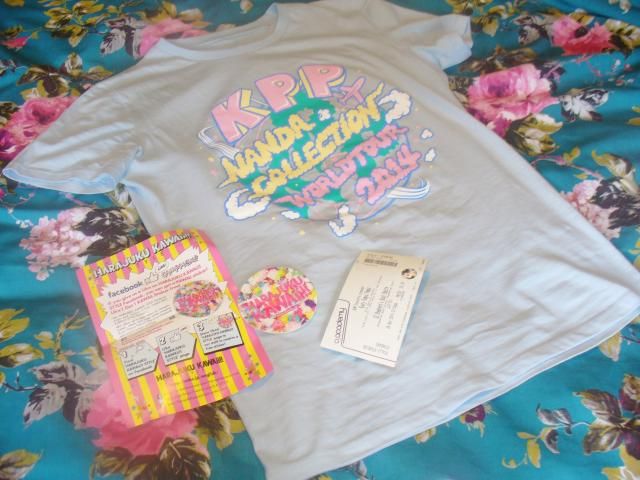 Stuff! The shirt has the tour dates on the back. I wanted the photobook too but at £30 I just couldn't afford it. I'm so glad I bought the shirt though as I have a feeling I'll be wearing it a lot.
I hope she tours again soon! I think I'll get a seat next time though as I couldn't see very well at all despite being near the front.