Today's
Lolita Blog Carnival
task is to introduce our 3 favourie pairs of shoes for lolita. This is a toughie for me, as I usually wear the same gross boots over & over for comfort, and they don't count as lolita at all so I won't even include them!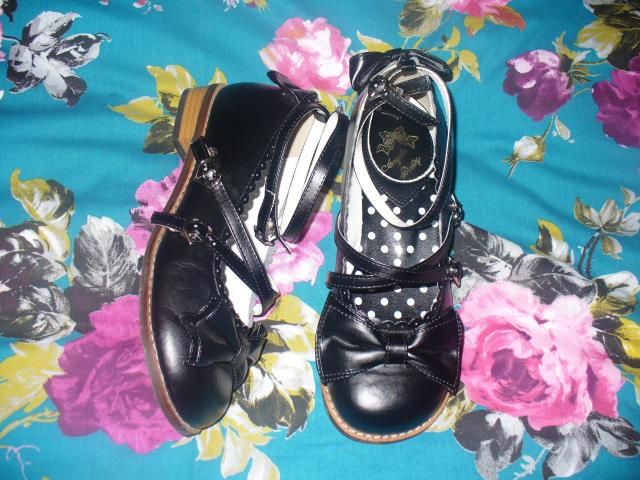 Tea party shoes are a classic, and even though they're really unflattering I think every lolita should try a pair! I tend to wear my pink ones more, but my Angelic Pretty pair fell apart and I'm not too fond of my Antainas, so I'm picking my black Angelic Pretty pair here.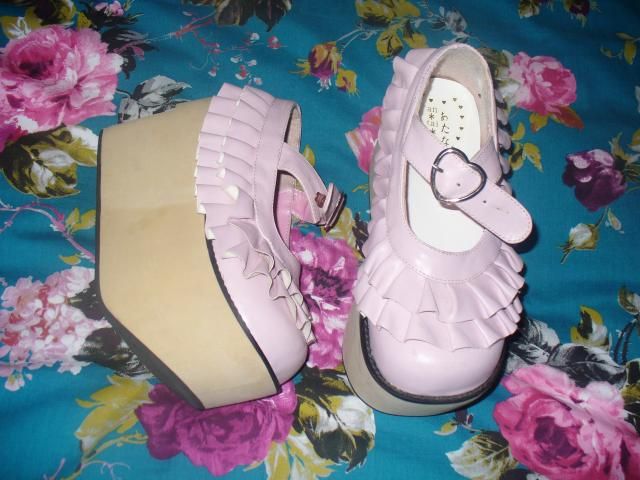 Rocking horse shoes are another classic. I own 3 pairs, but this crazy Antaina pair are the ones I tend to use the most. Good for big events as they make a big statement!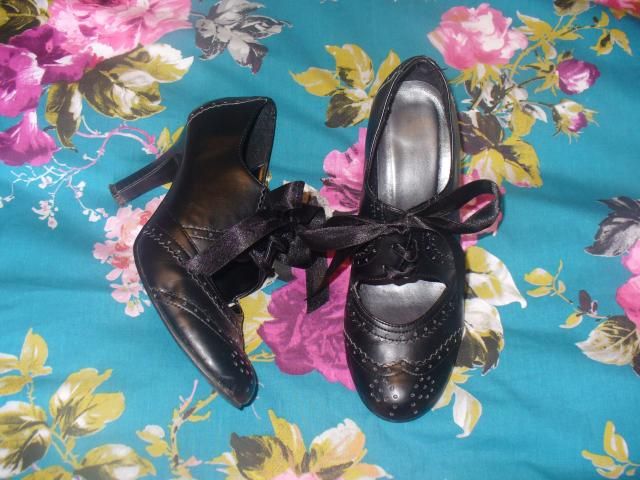 It was difficult to pick a final pair as the above are the only truly lolita pairs that I find comfortable enough to use regularly. However I think I'm going to go for my go to pair of heels, which I got from Peacocks around 8 years ago. They're a bit beaten up, but can work really well in my more gothic outfits.
That's it for this week! Which kind of shoes do you like best with lolita?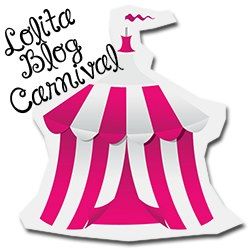 Gothic Strawberry ♥ I'm A Princess ♥ Lolita Glamour ♥ McDuff's Auditorium ♥ Sidhe Banshee ♥ Simple As Vanilla Icecream ♥ Un Lapin Dans Le Thé