Since I had my eye on a few things from the last order, I waited a while and then made a second order! I placed the order on March 10th, but since a couple of items were preorder I only got them on the 31st. No customs, really speedy, text to let me know when they'd be arriving. I love you, DHL!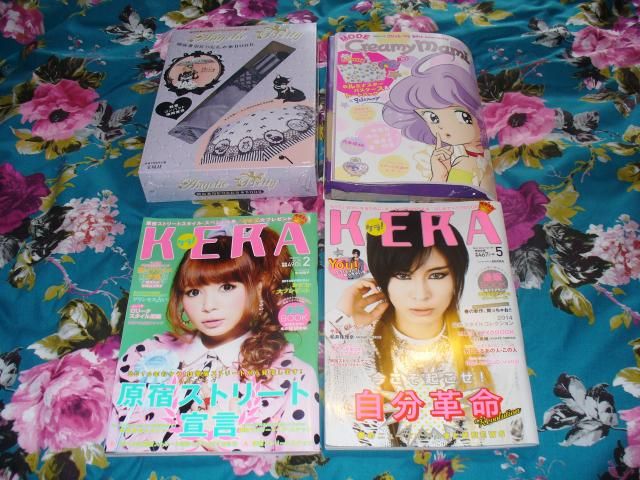 Stuff! For some reason the February Kera was shipped seperately, but arrived at the same time. I just bought the Keras as filler again since I love them and they're pretty cheap at ¥467 (£3) each. Shipping was around £15.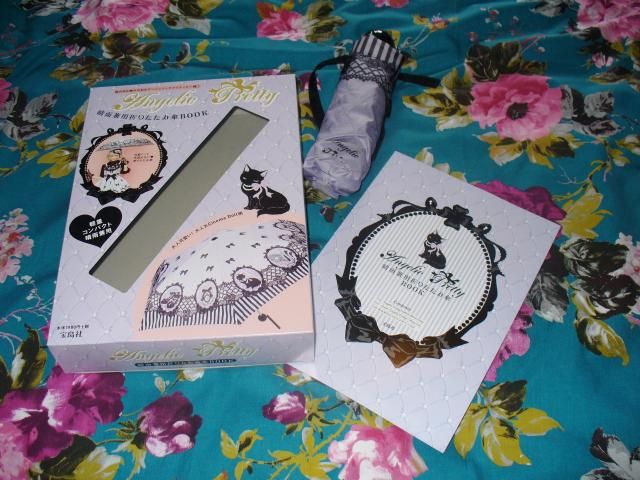 Main reason for ordering was this Angelic Pretty umbrella for ¥1,980 (£12)! The booklet with it only has a few pages, but that's not matter (they're really nice pages anyway!). There's a loose thread on the umbrella which is a shame, but easily fixed. I didn't own an umbrella until now, so it'll be a handy thing to stick in my handbag.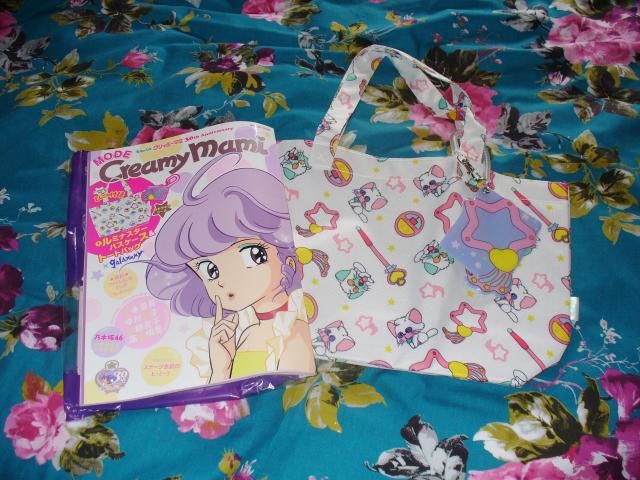 This is the one that eluded me on my last order, Creamy Mami anniversary mook with tote bag for ¥1,419 (£8)! The tote is only small, but it's pretty cute. I love seeing all the Creamy Mami collaborations in the mook too!
Mooks are becoming a bit of an addiction for me, especially when they come with novelties...hopefully I can buy more at Enchanted!