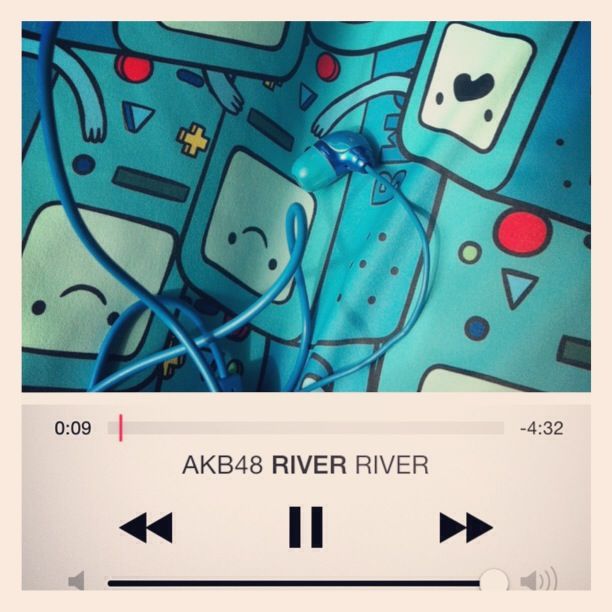 Seem to be using outfit x bus music preview images right now!
On Tuesday I finally went birthday shopping with my mum. Dad treated us to Gourmet Burger Kitchen beforehand so we had enough energy to trawl the shops all day!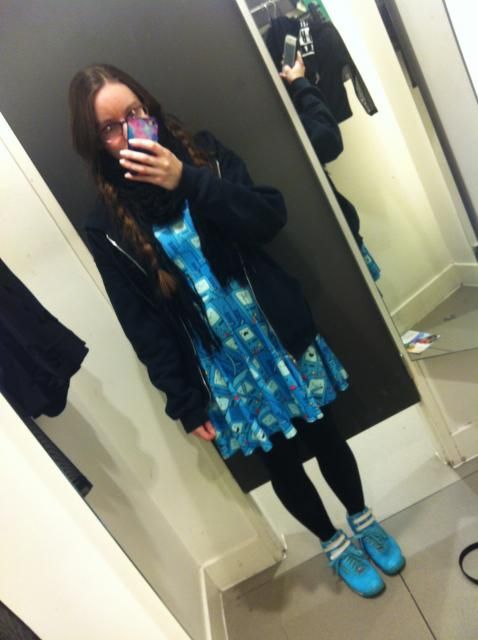 My shopping outfit! The weather was all over the place so I had to layer up.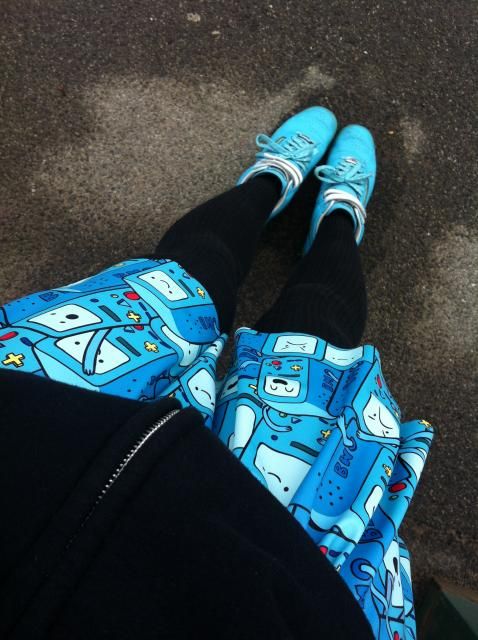 Loving my new Black Milk dress, and was pleased to find that my Reeboks match it perfectly!
My mum had promised me some new trainers for my birthday since I desperately needed some and she had a sports shop voucher anyway.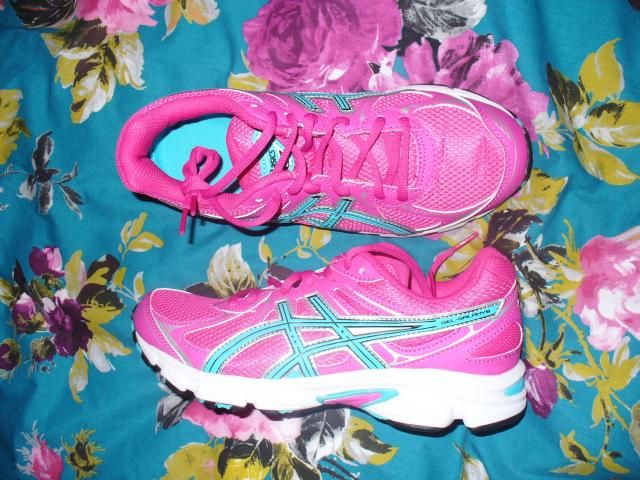 These Asics were only £29.99, and they match all my gym gear perfectly. Hopefully they'll be comfy and last a long time! Unfortunately I had to pay for everything else myself Dx lol
In Primark I first snagged this MLP sweater! Unfortunately I should have got a bigger size =/ annoying as I had to exchange a shirt I bought the other day for smaller. WHY CAN'T YOUR SIZES BE CONSISTENT JFC. Luckily it was only £10, but still annoying as I won't get to exchange it. Also most of her cutiemark is missing?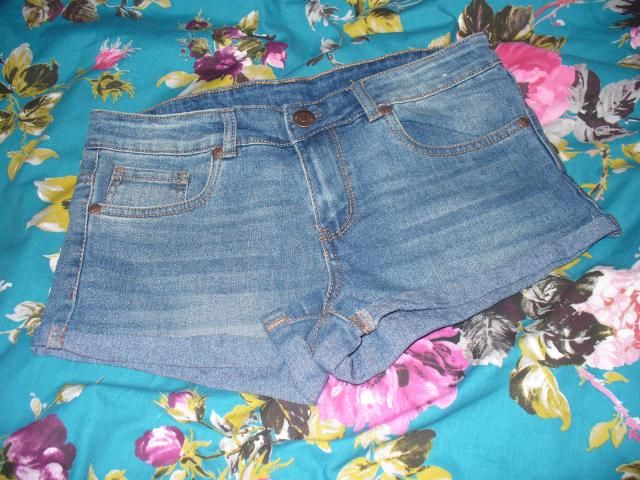 I got these for £5, I've been looking for some like it for ages to replace my 5 year old pair that have a huge hole in the crotch haha.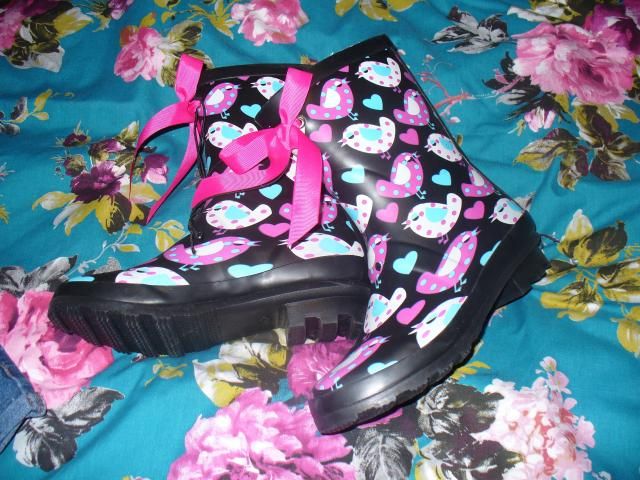 Wellies! My old pair are a bit past it, and shorter should be more comfortable for less wet festivals. They were £12.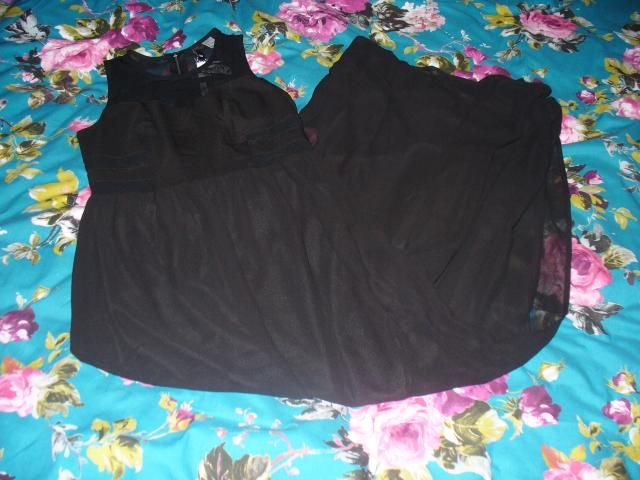 Then I kinda went a bit mad in H&M, starting with this gorgeous dress. Annoyingly it has a huge white snag in the font at the bottom which I didn't notice until I tried it on at home. Again, probably won't get to exchange as they're old stock and I won't be going shopping for ages. SO ANNOYING. It would be such a gorgeous dress otherwise with its many sheer panels. And it was only £13. No idea what to do with it.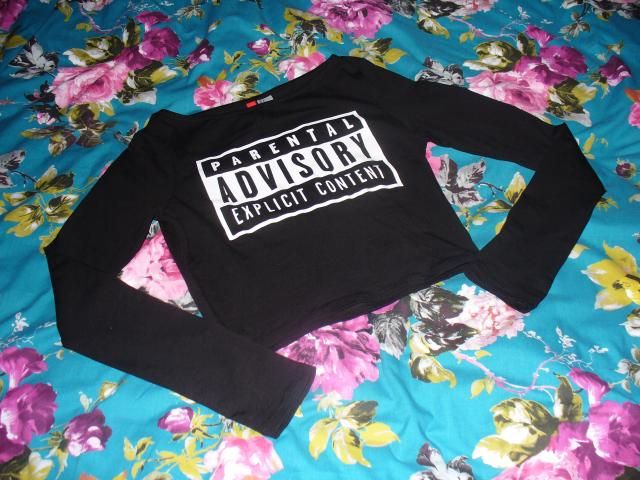 Silly crop top. I just decided I like crop tops for some reason =P It was £9.99 I think?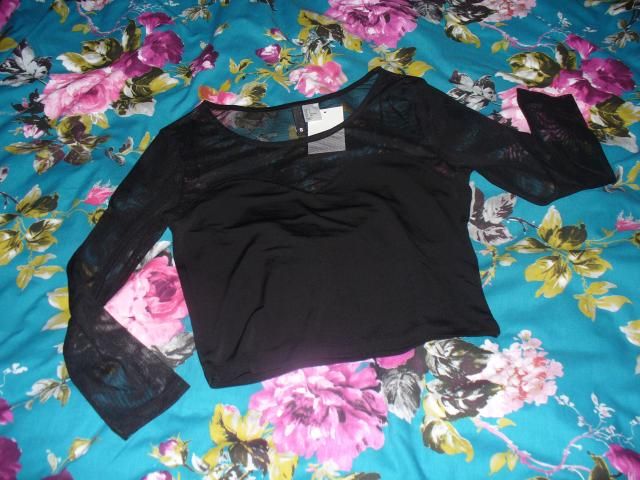 Another crop, with lots of sheer sections! The sleeves emphasize my muscley arms which looks kinda weird haha. £12.99.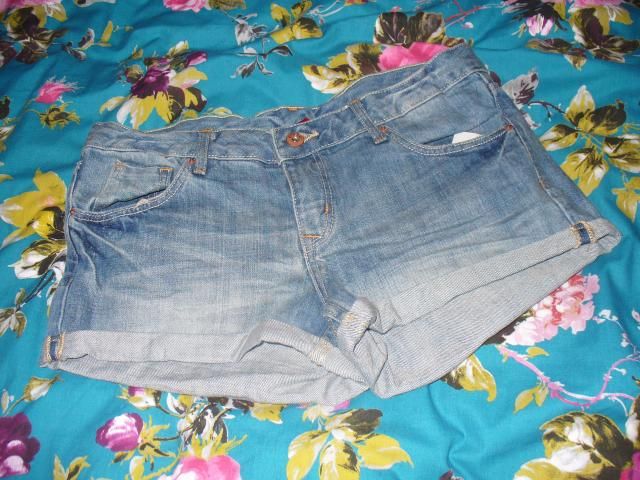 More shorts, to make sure I get rid of my old ones. These were £14.99.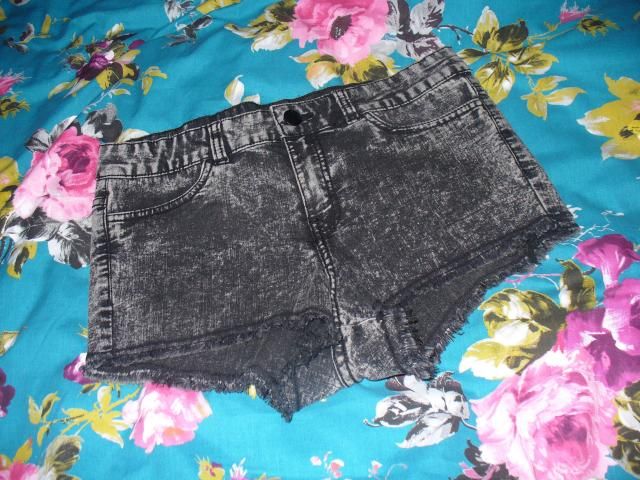 And acid wash ones, coz I love them! They're quite clingy but should be good for Summer. £12.99 I think, pretty cheap anyway.
I freaked out a bit when I paid as I spent almost £60 at once and I've never done that in a store before!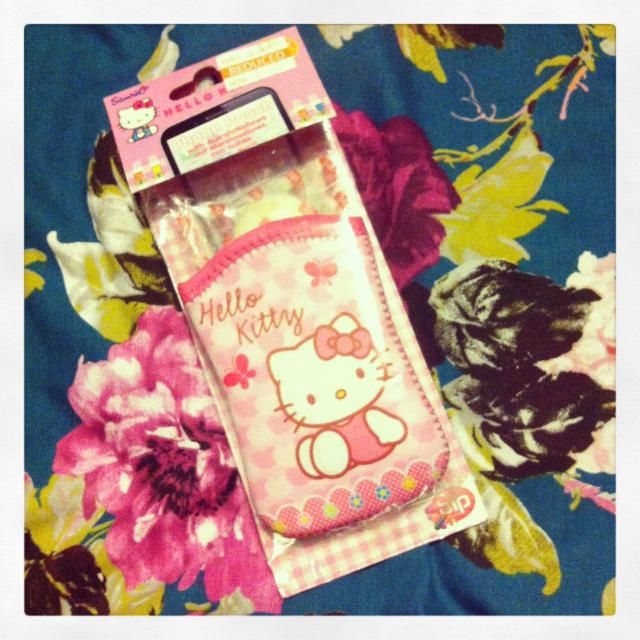 Last little thing my mum bought for me was this Hello Kitty phone sock with 3 marshmallows, as she saw it for cheap in BHS hehe. I love marshmallows!
I was so tired and achey when I got home as I had so much to carry! It wasn't an enjoyable shopping day tbh, but I am pleased with most of my purchases. Just hope I have a chance to exchange the duff purchases, otherwish I'll have to wear a too small sweater and take up a full-length dress to knee length, which would SUCK.
I really need to get rid of some clothes if I'm going to keep buying so much Dx but it's so hard!