There are lots of occasions when you want to dress up nicely, but either don't have the energy or want to remain comfortable since you aren't doing anything special. In this
Lolita Blog Carnival
post I'm going to show some of my old casual coords. To be honest, a lot of my coords are casual because I'm a lazy butt!
This is a recent one I wore to visit my grandparents for tea. Fully-shirred OPs may look pretty gross, but they're so comfortable!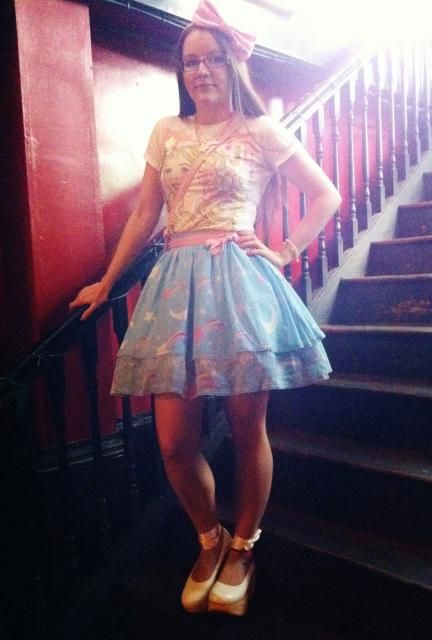 This is one from last Summer, and the quality is awful, sorry! It was a super hot day and we were just having a picnic and dossing around in the sun, so a coord without socks and blouse was ideal.
An even more casual one from two years ago! This was just for going over my boyfriend's house and I had to walk to town comfortably.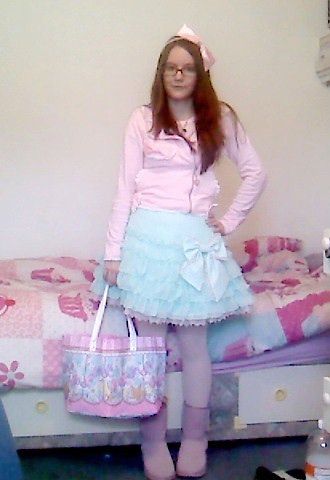 One last one from a whopping 3 years ago! This is my favourite kind of casual coord, with a short Angelic Pretty skirt or dress and comfy cosy layers and boots. Although these skirts often look a little awkward for some reason!
This post wasn't really what I'd wanted to do for this theme, but I've been working overtime and super early mornings so I didn't have the energy to make up a new cute coord for this =[ Hopefully next time!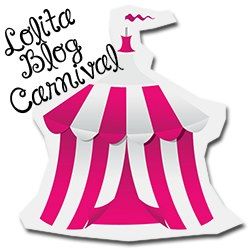 Beyond Kawaii ♥ Cherry Parlor ♥ Elegant Poupée ♥ Northern Star