Cat theme seems to be a trend right now, and I'm really thankful for it! So it means I've bought far too many new items of clothing recently.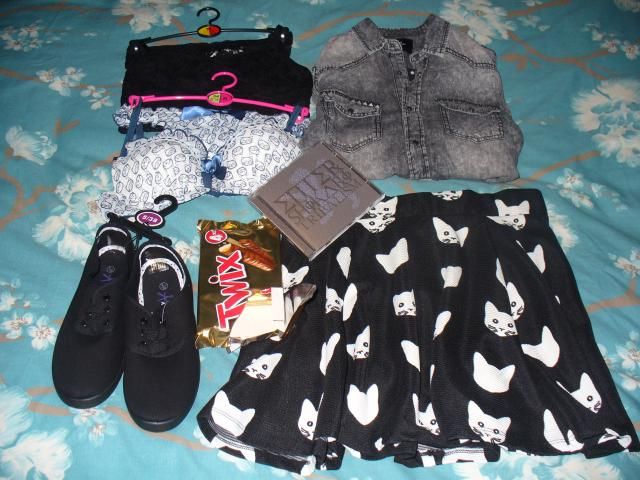 I bought these items a few weeks ago now. Lace and cat underwear sets, shoes, and shirt are from Primark. The skirt is from H&M. I wish it fit better, but there's too big a difference between my waist and hip measurements! I also bought a pack of Twix and Enter Shikari's 'Tribalism'.
Shirt and skirt worn. The shirt is actually from the men's section, but I like wearing it oversized or tied at the waist to make it a more feminine cropped style.
I got these last week. Everything is from H&M. I also got cute frilly lingerie in the sale but I didn't take a photo!
And completely unrelated, but Victory Over The Sun vinyl and a Rory C shirt to cut up in prep for Warped Tour!
In summary, I really need to stop buying clothes!