On Saturday I went to see Jimmy Eat World in Bristol with my boyfriend and best friend from school. This was my fifth time seeing them live somehow (first time indoors), but Katie has seen them more times than me! We were happy to discover that we were among the youngest people there as it seemed to be old-ish fans (I say -ish as very few people sang along to the proper oldies).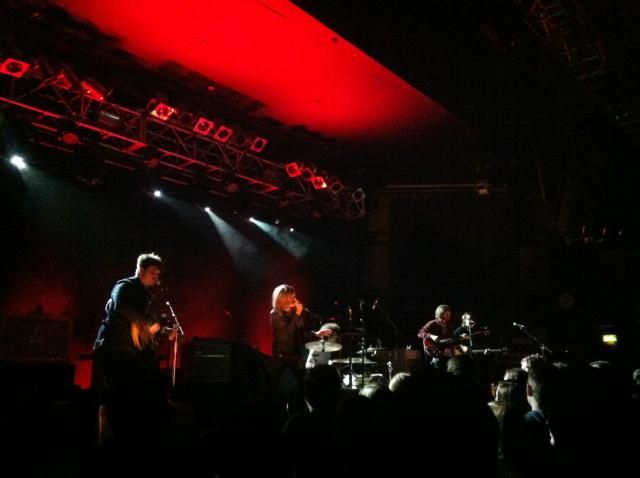 The support act were called The Shimmer Band. They were alright, reminded me of Arctic Monkeys and Kasabian.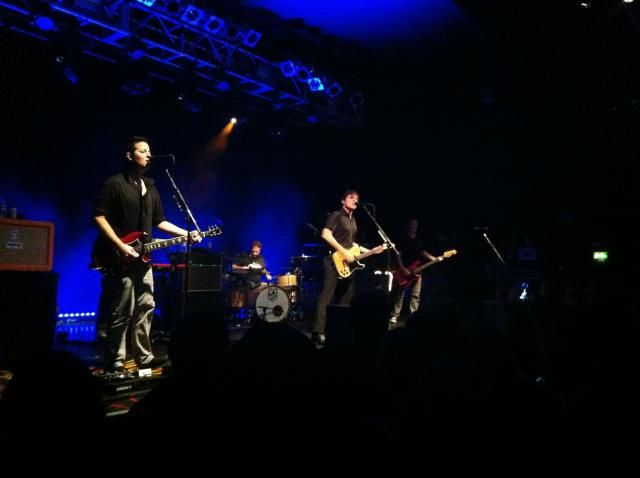 And then Jimmy Eat World themselves!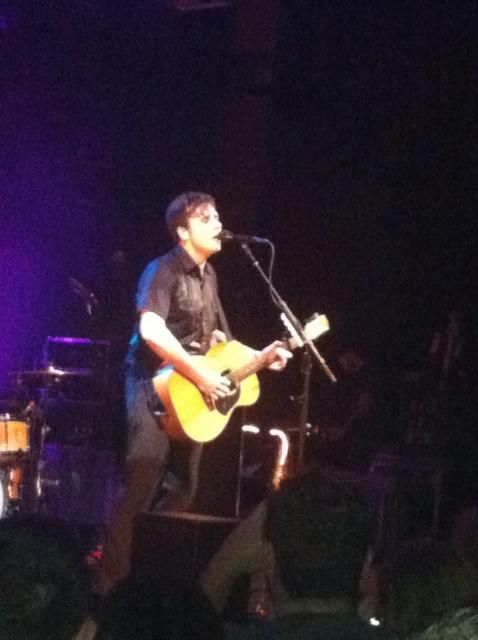 They were great as always, really fun to sing along to and dance! Although that said, I think we were the most enthusiastic group.
At the end of the show the guitarist threw his plectrum and it bounced of my boob, but someone else managed to grab it off the floor before I had a chance...RUDE lol.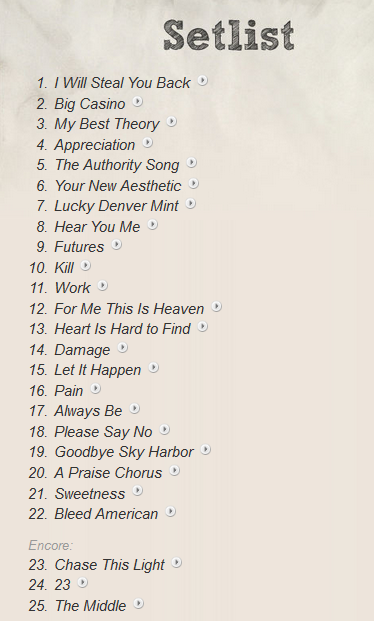 They didn't play my favourite song (Get It Faster) but I've heard it live a couple times before, and hearing Authority Song and Kill definitely made up for it anyway!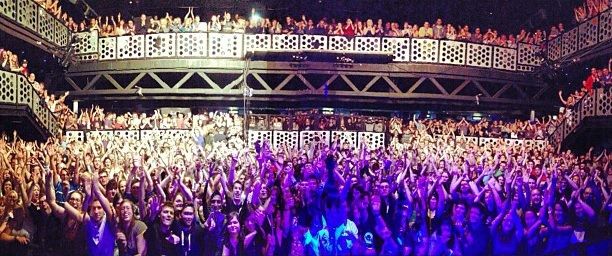 I think we'll probably see them again next tour too! But until then, I guess I can watch their iTunes Festival set =D