This is another post I started a month ago, but only just had a chance to take photos as the items got packed up pretty much as soon as they arrived!
I hadn't ordered from Bodyline for over a year since I never wear their pieces anymore (brand is so much better quality that I can't bring myself to), so I was a little unsure of what to expect this time. I'd ordered a seifuku previously but it had ended up being too small, so I finally reordered it and also a costume for expo.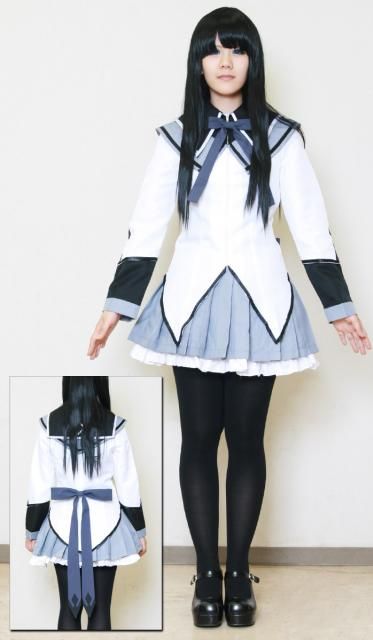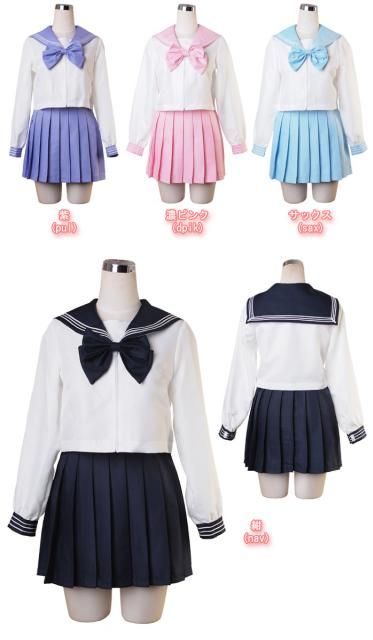 Firstly...the prices have gone up so much. There was a lolita dress I loved and plenty of blouses, but I could buy brand for the same price. In fact, I bought a pink Dreamy Horoscope skirt for only £5 more than the dress would have cost a few weeks ago. I also couldn't afford to buy a maid outfit on top of these ones due to the prices, despite really wanting one.
Shipping was SLOW. I was expecting it to take 2 weeks max as in the past everything has come really quickly, but it took almost a month to reach me. Thus it didn't arrive in time for Expo, so I didn't even bother going. Tracking was a few days behind as well, and due to no longer allowing mark-downs I got hit by customs. Luckily this was handled through Royal Mail so the handling charge was £8 instead of twice that for Parcelforce, but that was still ridiculous on a £50 order. That said, I saved almost £12 by doing the yen trick, so customs almost paid for itself.
It was packaged badly. I didn't take a photo as I was too eager to check for damage. The outer packet was just a grey mailing bag which was completely torn open, and one of the inner bags was torn open as well which I'm not happy about (although I guess it's possible that customs did this and they just don't like to own up to sneaking a peek at your stuff).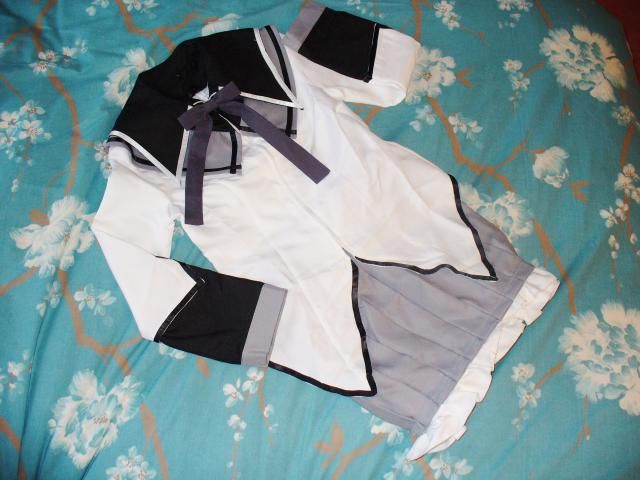 The items...let's just say I probably won't be buying from Bodyline again. I already had to buy a size L as their sizes seem to have shrunk, but the Homura costume is waaaaaay too tight across the shoulders. Rob says I have wide shoulders for my size, but it isn't something I've really had issues with before? It's just irritating. The rest is pretty tight too even though I checked the measurements before ordering. I'd never think of buying a 2L as in the lolita dresses those are for people who are actually on the fatter side, right? Or so I thought. The fabric is the same as all Bodyline costumes it seems, non-stretchy, too heavy, see-through, and kind of scratchy. The colour isn't true to stock photos.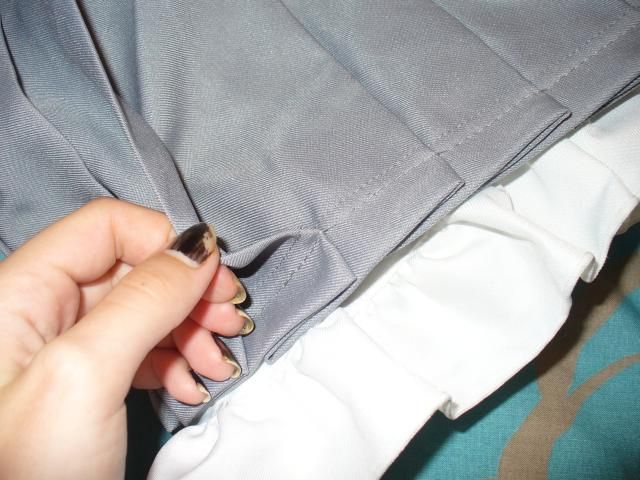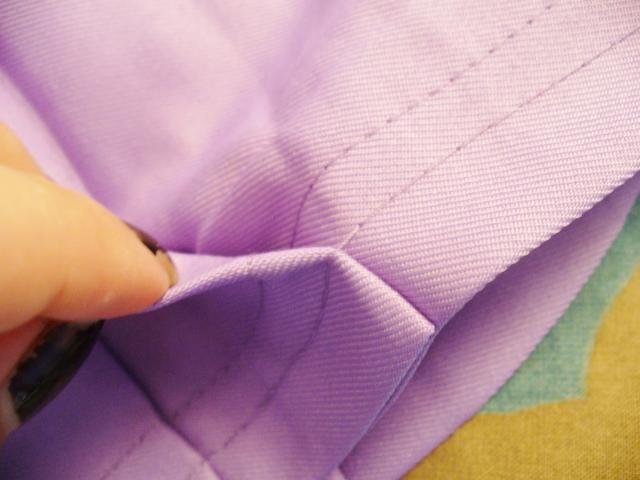 Next issues, the pleats on both of the skirts are stitched, which they weren't before. Not a nice, easily torn thread in a tacking stitch like Angelic Pretty does, but sewn straight across with the machine in regular stitching. It's going to take ages to unpick, will look messy, and may unravel. Not only that, but the stitching is really wobbly in the first place! I don't really know what to do about this...maybe I won't risk trying and just flog it all.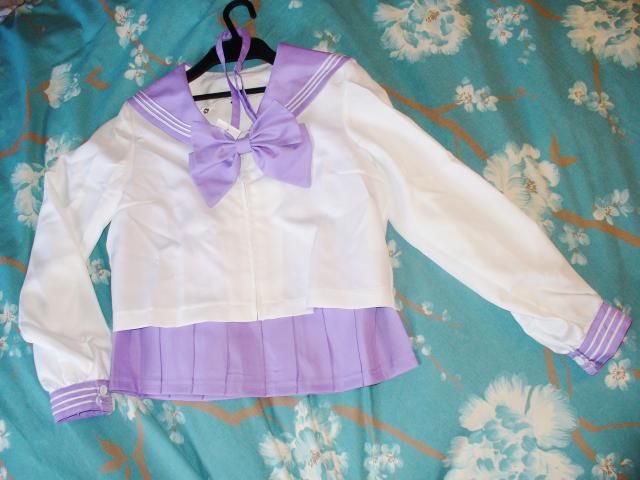 The seifuku top...I was hoping it'd be longer in a bigger size, but it still shows a section of flabby stomach and the skirt is still too short and too tight to wear lower on the waist. This annoys me as I see many girls online who look lovely in theirs, but I just look like a fat weeb ho in mine Dx Also annoying is that the short sleeved version (the one I wanted) came back in stock a few days after I made my order. I don't think I can even use this stiff-armed top from this set, so I'll have to reorder AGAIN if I want something I can actually get use out of, and hell no. Also when getting the stock pic for this post, I see they've slashed the price. FML!
So essentially I wasted £60 on useless junk. I am so done with Bodyline!