On May Day we had a nice little picnic at the Royal Crescent!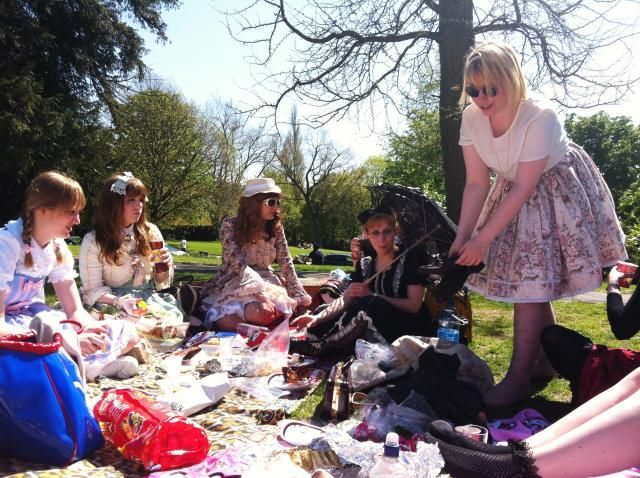 Maria made the most delicious little cheesecakes!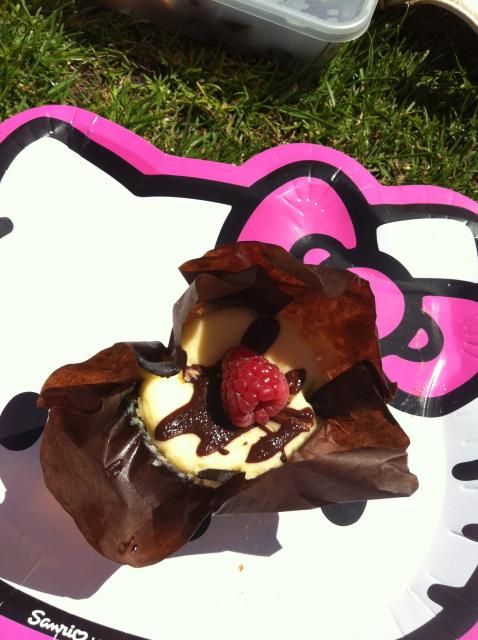 The weather was very warm so I put together the coolest outfit I could.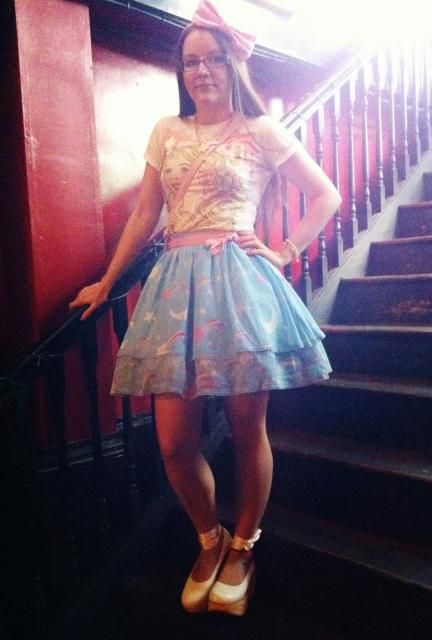 Excuse horrible lighting and face, this was taken in the pub after I'd been melted by the sun! Got lots of compliments on my skirt, and I do love this skirt. I had forgotten just how short it is though! It's from Angelic Pretty, and the rest is offbrand. I also had a Hello Kitty serviette strapped to my ankle as my shoes rubbed and I didn't want blood on my clothes D=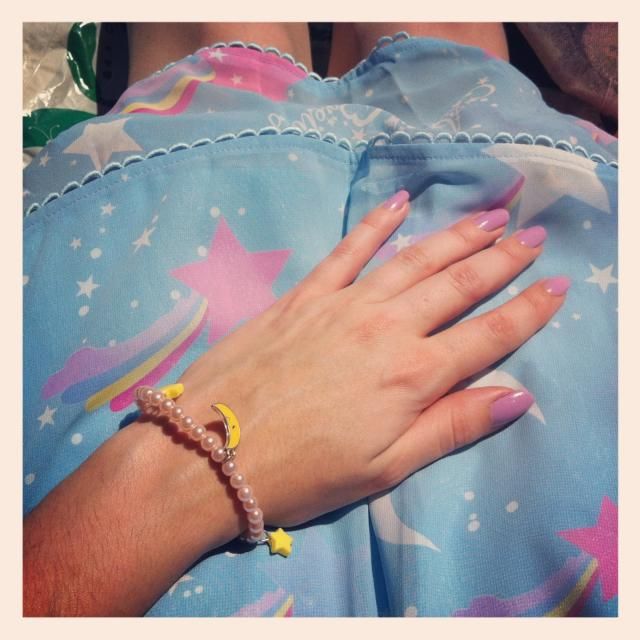 Detail.
I also picked up this cat bag from Monika. So much loooooove ♥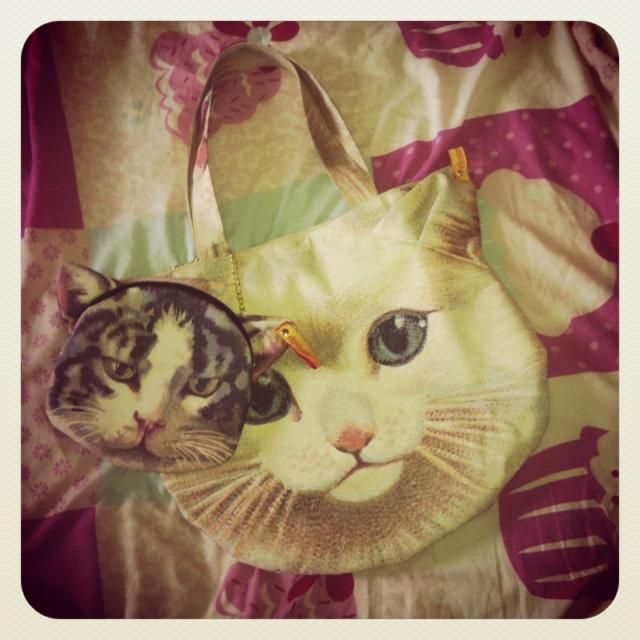 Haven't had many chances to wear lolita recently. On International Lolita Day I met up with Bexy & Amy, but we didn't wear lolita once again! Was nice to have a catch-up and a shop, along with some Bubble Tea, lolified cups, and a few pints though, as always!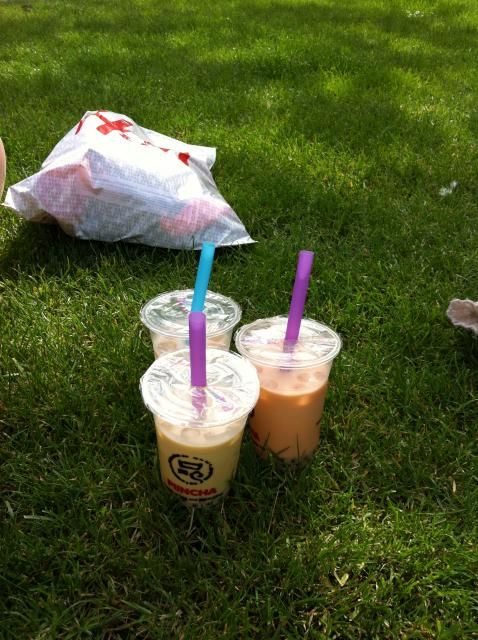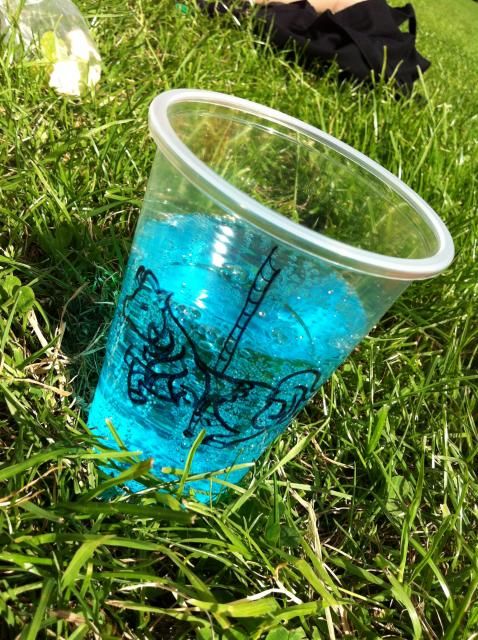 It was actually the same day as Summer Ball, but I decided to sell my ticket and use the money for chilling out with friends instead which was a great decision.
My lolita future is looking shaky due to the need to clear out things, no job, no money, and really poor transport links (I can get to Bristol only unless I take the train on from there, but the bus to the station is £7 by itself!), but I'm hoping that I can attend a few meets in the Summer even if not many. I have many items that I want to wear to a meet before I can part with them! I *do* have a ticket for Frock On, but most of my friends have dropped out and it's so much money and will probably be boring, but hmmmm I don't know whether to go or not haha.