On Sunday I went to Bristol's The Fleece to see InMe!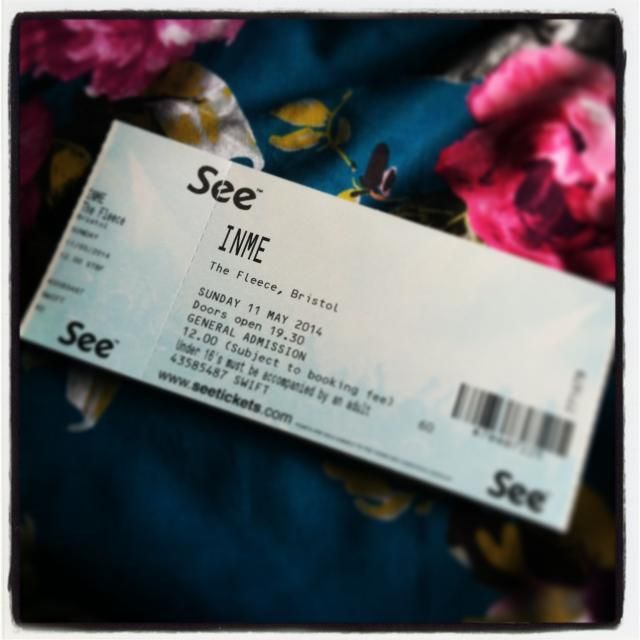 I used to be a huge fan back in the White Butterfly days after stumbling upon Lava Twilight on a compilation my cousin loaned to me. I couldn't resist jumping at the chance to see them, especially since I knew I could tempt Rob into it as Oxygen Thief was on the bill too.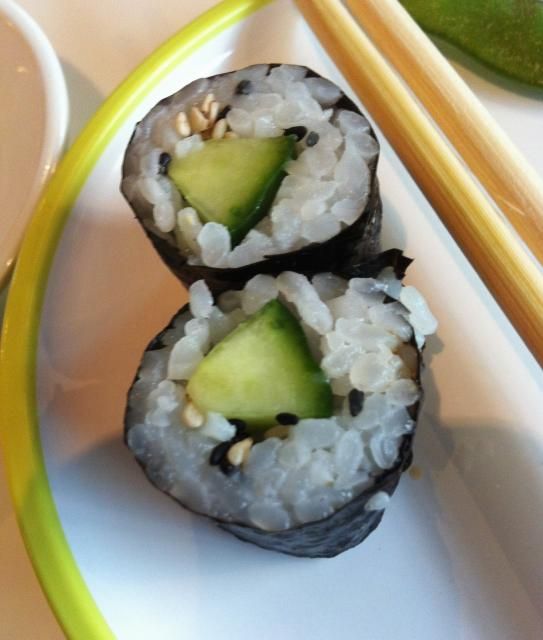 We grabbed some sushi before heading to the venue. I mostly had cucumber maki (2 plates!) since there wasn't anything else on the belt & we didn't have time to order anything. I did pinch some of Rob's edamame though, & traded a few rolls for avocado ones.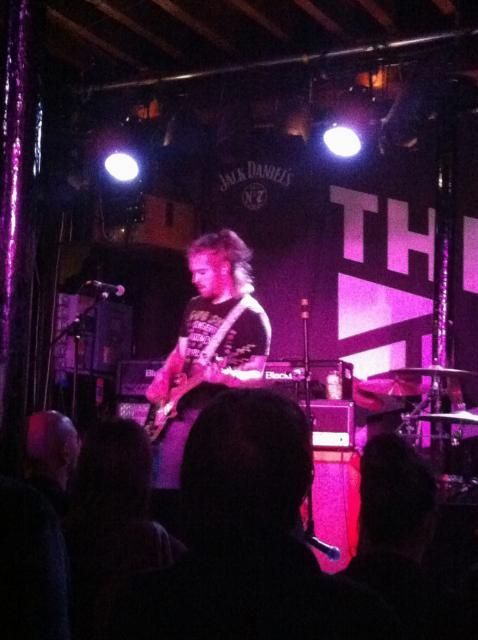 Oxygen Thief was on first, a full band act again rather than an acoustic set. Brilliant as always (this was our third time), quite a few new songs too. I was kinda sad that no one was jumping about as I feel the room was missing a little pit action at this point.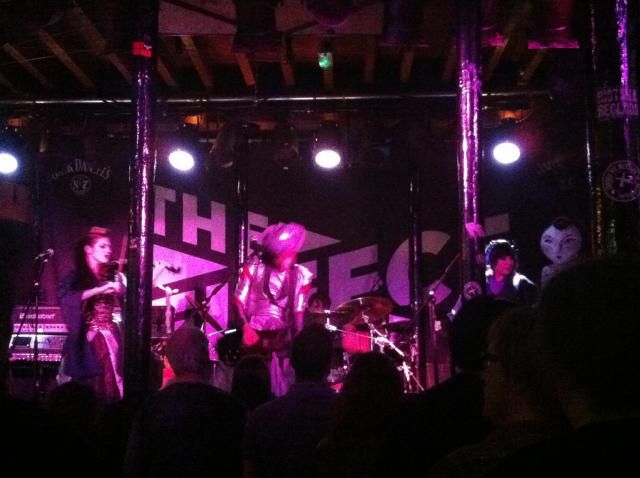 The next act were the Red Paintings. I was...not impressed. They were a bunch of white Australian weebs wearing tacky costumes styled like kimonos. We were greeted with 'konnichiwa' even though it was evening and so 'konbanwa' would have been more appropriate. They asked people before the show if they were interested in 'art' which turned out to be someone stood on stage, practically naked, being painted whilst wearing a papier-mâché head that was a geisha on one side and an alien on the other. SJWs would have had a field day. There were also creepily masked people wandering around in the crowd for atmosphere or something I guess, but I genuinely felt really uncomfortable. The sad thing is that I kinda liked the music, although the use of the word 'fuck' in every song was kinda irritating. They sounded as if R.E.M. had gone visual kei, and yeah they probably would have been much better if they weren't trying so hard to be 'edgy'. I probably wouldn't have had a problem if there hadn't been such blatant cultural appropriation. Tumblr has ruined my enjoyment of things Dx Also I think musical acts can only pull of this kind of stuff if they're wildly popular.
When they finished some friends from uni appeared! I hadn't seen them in a year so it was good to have a catch-up. Truly an unexpected pleasure haha. And then...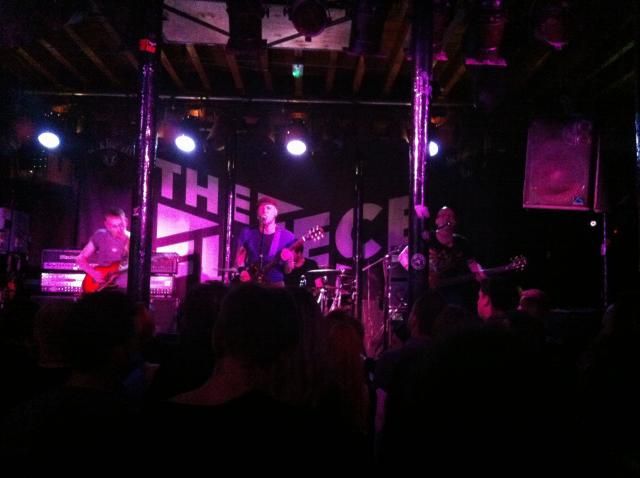 InMe! I must say, they look pretty different now than in the live DVD I own haha. They put on a great show. Dave kept spitting which was gross, but they seem like genuinely fun guys. The setlist was surprisingly good as well. I was worried about not knowing any songs as I only know the first 2 albums. I listened to the 3rd maybe two times all the way through & the only bits & pieces of the 5th once. It turned out that I knew the song they played from the 4th anyway, & they played my favourite song off each album too (with the exeption of Neptune).
We'll definitely go catch them again next time they tour locally!
I really haven't been to enough gigs this year, but there's plenty of the year left, I guess!