Waaaay back at the start of February a few Juliette et Justine rereleases went up for preorder. La Bibliotheque has been a piece I've loved for a long time, but in the end Die Sterntaler managed to tempt me too!
I decided to use fromjapan instead of ordering directly in the hopes of saving a little money, so I bought a couple other bits too. Express shipping turned out to be a waste of money though as it arrived in the country after a day and was then held up in customs for almost a week. VAT was just over £30, and shipping was a lot more than that! I think I'll get cheap shipping next time, although I like having tracking.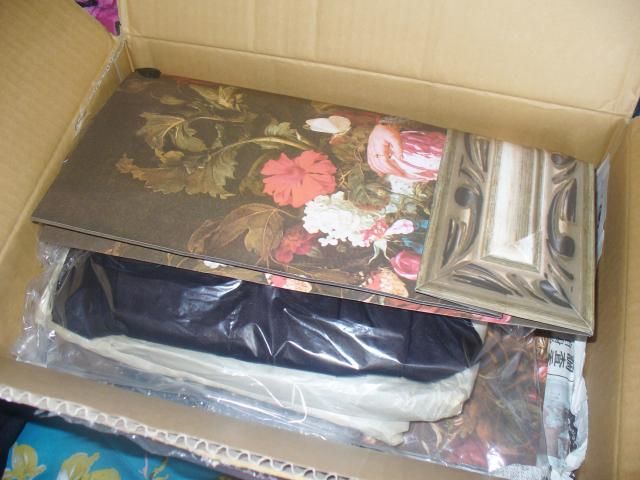 I was suprised by how small the box was!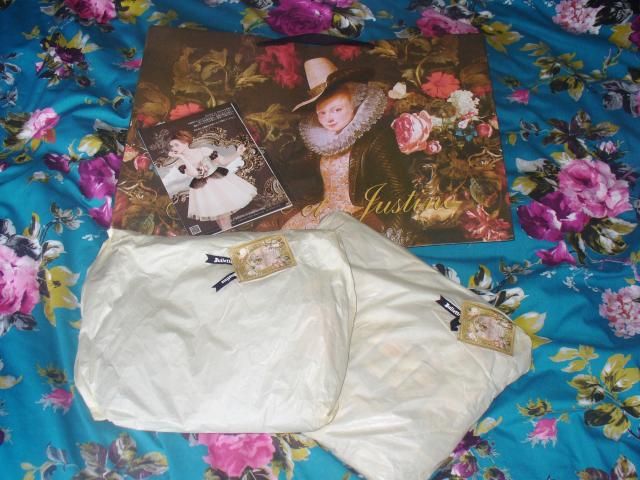 The Juliette et Justine goodies!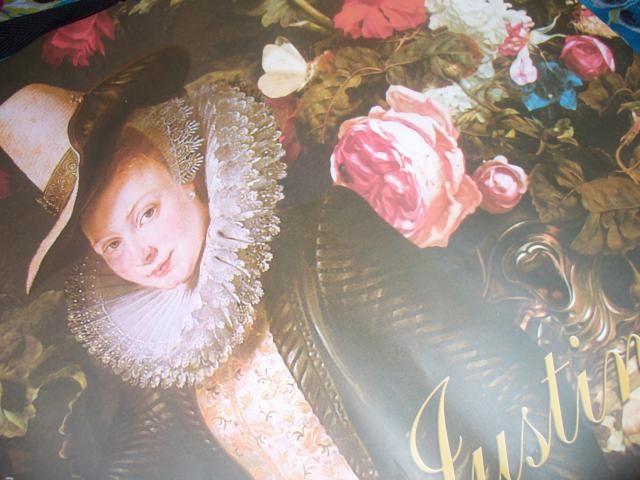 A huge and gorgeous bag came with it, as well as a little catalogue.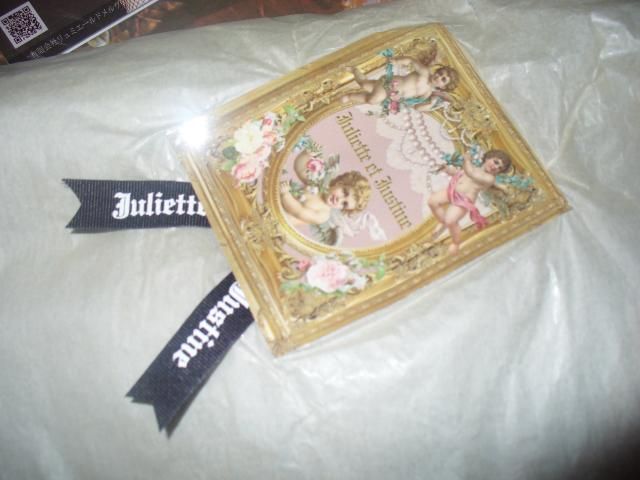 These cute little rosettes were on the packaging.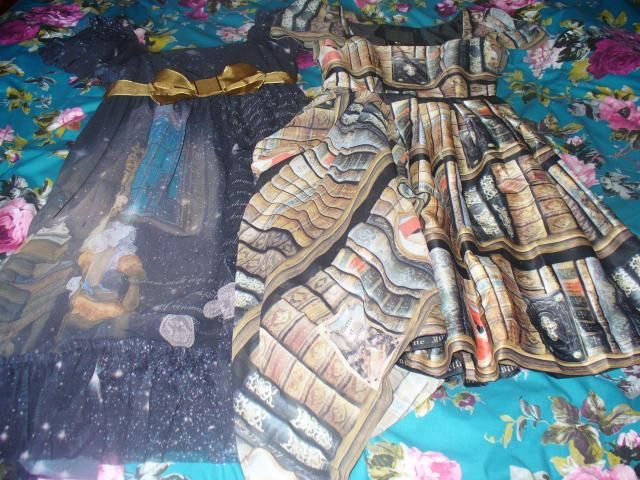 BOOM.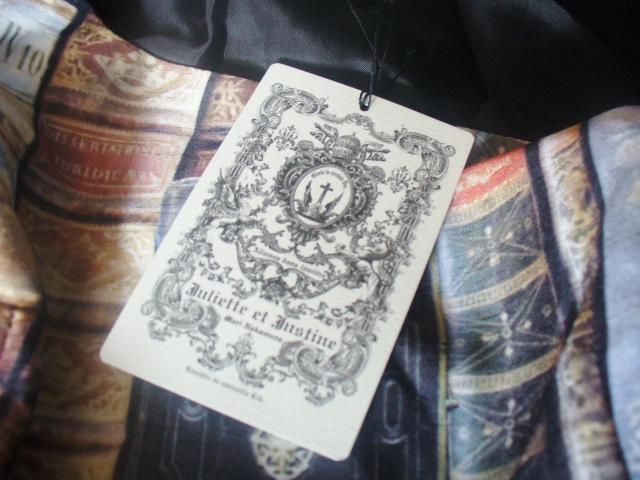 The tags are adorable too!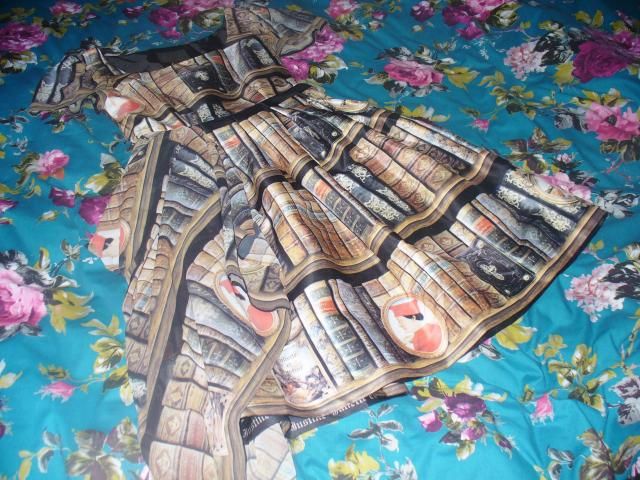 I tried on La Bibliotheque first, and it fits like a glove! It cost ¥33,285 (£195), which is pretty pricey. My worries about the brand being too long on me were well founded though, and I realised that I don't own any petticoats that I can wear with it. So annoying as I wanted to wear it to the meet tomorrow, but it would probably look too sad without one!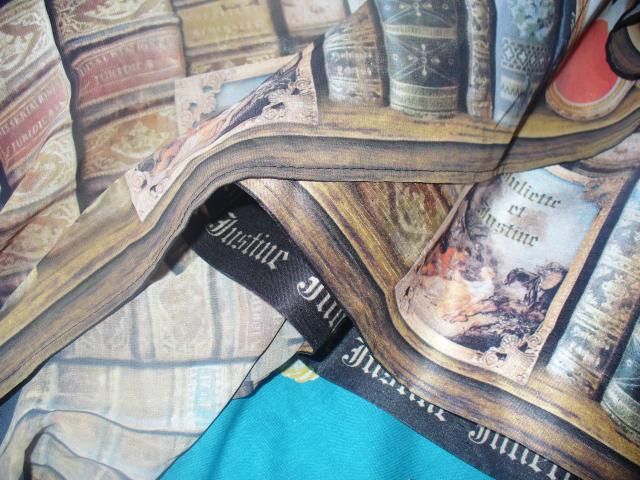 The inner hem has the brand name printed on it! I think it's a great little touch. This is the antique orange colourway. Turns out that only the long section is chiffon, which suprised me a little.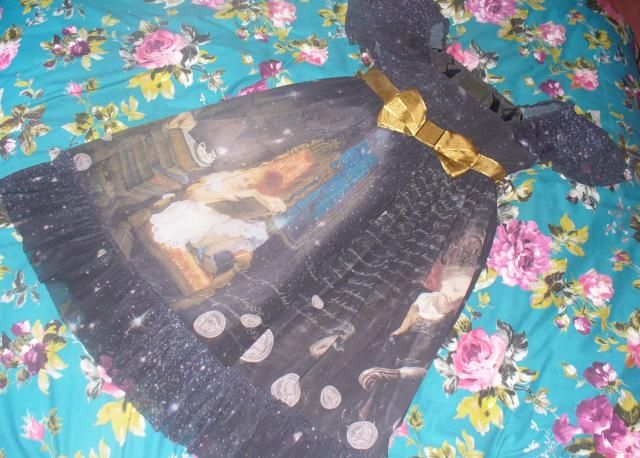 Die Sterntaler is even longer and not the most flattering, but it's so flowy and lovely. This was slightly cheaper at ¥32,182 (£189).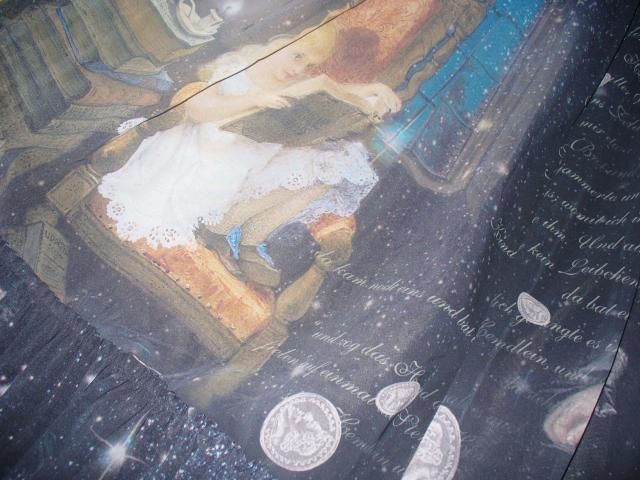 The people look kinda creepy to be honest, but the stars really stand out with the flash!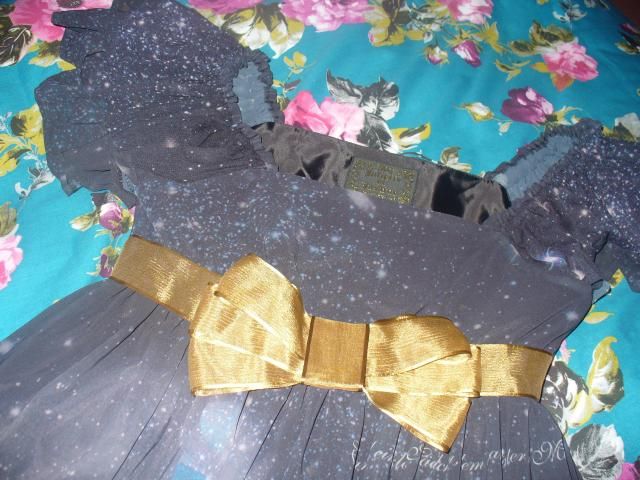 I love how this brand does the flowy sleeves. They help conceal my horrid bony shoulders so well.
I would definitely buy Juliette et Justine pieces in future, but I have to work on getting accessories and things to match the style first as I only have really sweet things!
Other little buys from auctions since I'm here.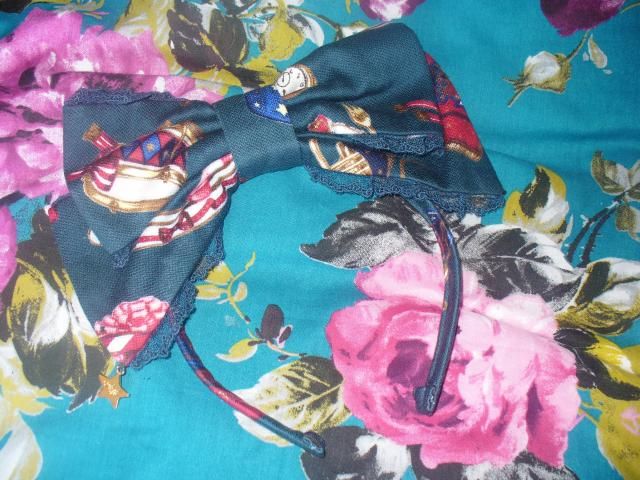 Holy Night Story headbow in green since I bought the JSK last time. ¥3,885 (£23) is a little expensive, but these don't seem to come up very often and this was a very popular print and colourway.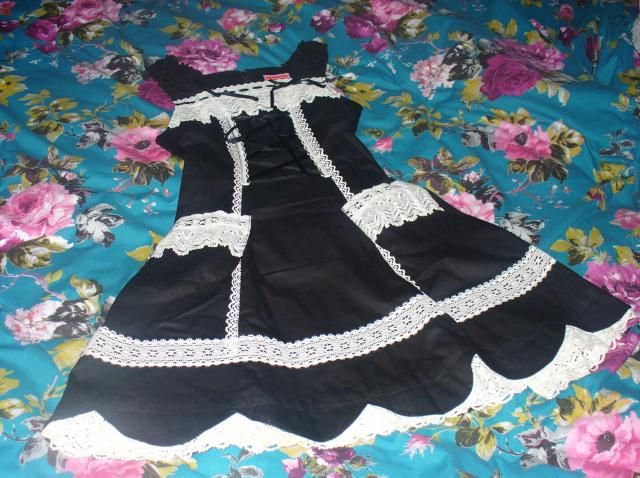 I also picked up this Baby, The Stars Shine Bright JSK for ¥3,045 (£18). I used to own a similar one that had really bad fading, but I sold it a few years ago and really regretted it. This one isn't quite as flattering, but the lace is really pretty.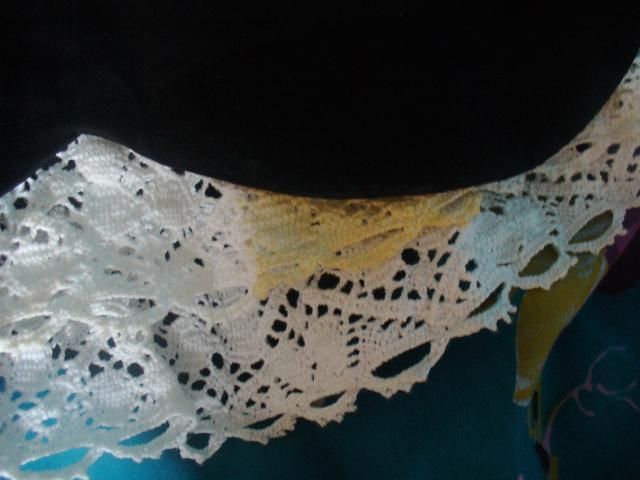 Unfortunately it has a gross stain on the bottom! This wasn't mentioned in the listing and their photos completely hid it. Will have to try bleaching it or just leave it looking gross. Boo! I guess you can't expect too much for £18.
This will be my last lolita purchase for quite a long time now as I have no money at all after 4 Black Milk orders. I still have a holiday & a festival to pay for, and I'm really feeling the pinch!