Yesterday all of my frilly friends went out to celebrate Sophie's birthday! Obviously I couldn't be there because I was in London Dx it looks like they all had so much fun though!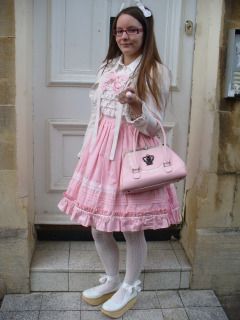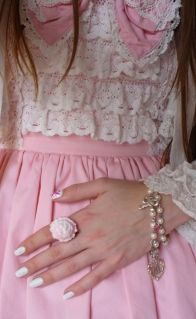 Since I didn't have much time to get ready, I plumped for an old-school coordinate. This was the first brand dress I ever bought, but this was my first time wearing it as it's impossible for me to zip up by myself! I managed to get it dirty though when I was re-threading the ribbon through my shoe...DOH!
Close-up of the nail detail, I did them for the gig but made sure to use colours that would compliment my outfit.
I met them all this afternoon after I got back. We went to the Teahouse Emporium, and for once I actually ordered a pot of tea instead of a cold drink. I had rose tea and it was delicious ♥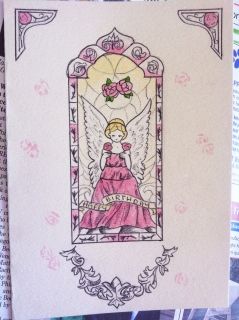 I also gave Sophie her birthday presents. I'm so glad she liked them, and the card I made (it took me a long time to do, but I am so chuffed at how it turned out!). It was based on the Stained Glass Angel print.
We then wandered around town for a while, but then everyone had to go =[ I was so glad to see everyone though!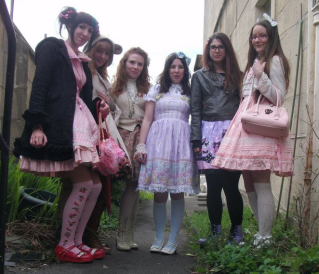 I was soooo tired when I got back, but was greeted with this mess to tidy up!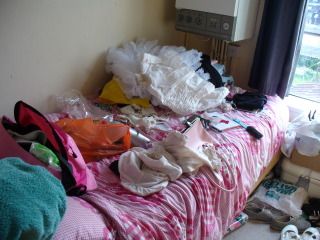 Afterwards I was too sleepy to do any work. I still can't get Instagram to send all my photos, so I think tomorrow I will go to campus to use the Wifi. I mean, to do some work. Yes ¬_¬