The second half of my Witch Please order finally got here! It managed to skip customs which was lucky.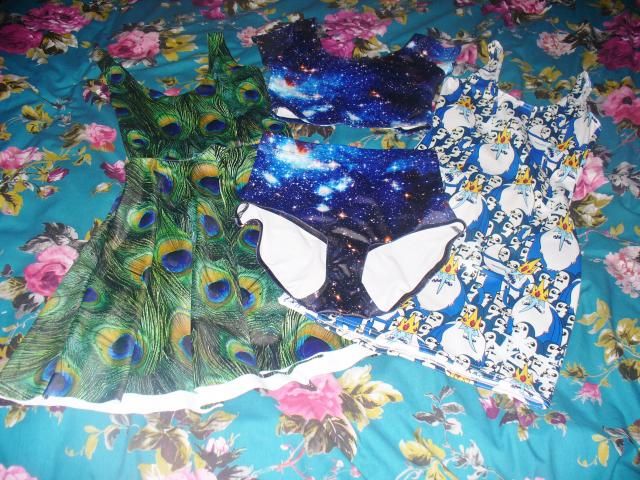 Little haul! All of these pieces are ones that I impulse bought and probably shouldn't have.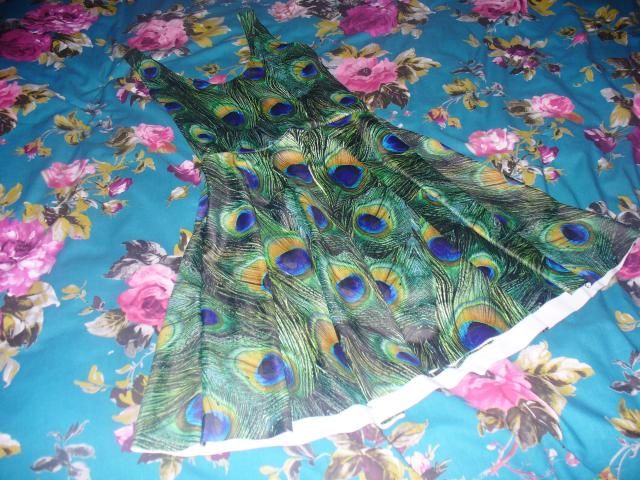 Peacock Scoop Skater Dress
was $85 ($47.17). I love peacocks, but I wasn't sure about the colours of this piece. Luckily I quite like it on, and it's so comfortable! I think I prefer the scoop cut over reversible, even if it has less wearing options.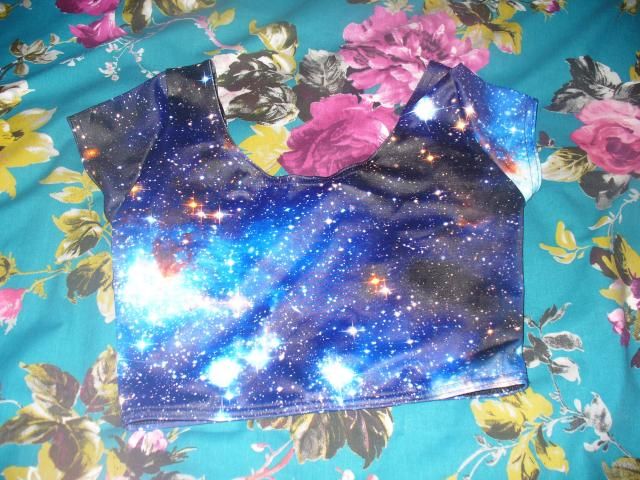 The nana suit was my reason for ordering as I've wanted to try one for a while. This
Galaxy Blue Nana Top
was $40 (£22.20). Luckily it fits well! I was worried it would be small after the velvet crop was way too small despite being the same size.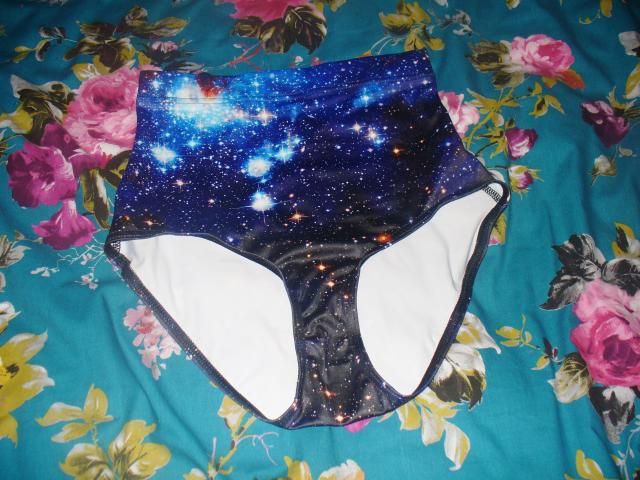 Of course, I got the
Galaxy Blue Nana Bottoms
to match. They were $45 (£24.97), and also fit okay! However the suit makes me look like a square as it really doesn't suit my body shape.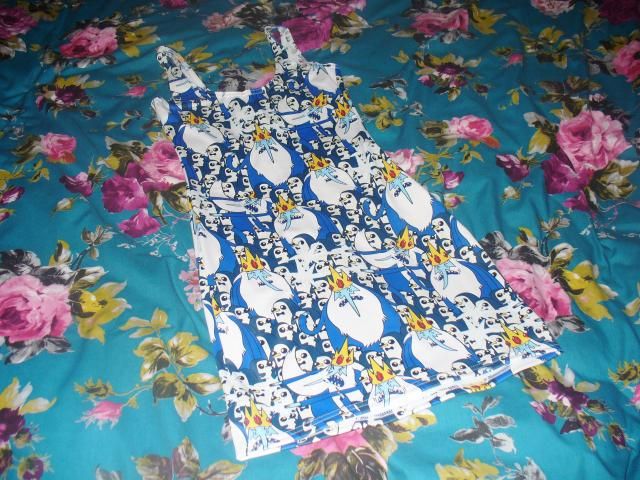 I'd been eyeing the
Ice King & Gunter Dress
for a long time as I loooove Gunter! I wanted the swim really, but it was sold out. I finally decided to get this as XS was low stock, and it's now sold out! I have no idea how to wear it though as I feel really uncomfortable in bodycon dresses. I guess I can tuck it up and wear it as a top? It was pretty expensive though at $95 (£52.72).
My most recent order should be here soon (another impulse buy when I was feeling especially down), but it got caught in customs! I hope I still have enough money for the Battle of the Kings collection!