So as you know, there was a meet at Bristol Zoo last Saturday! It's sort of a Summer tradition here, although I don't think we went last year for some reason.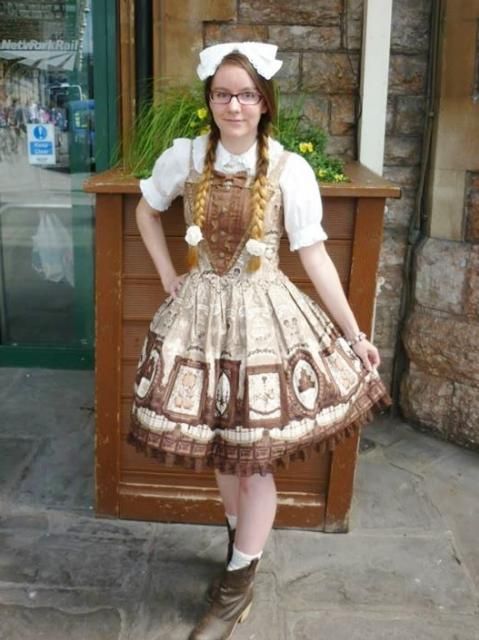 Here's an outfit shot from outside the train station. My headbow is BTSSB, blouse is Anna House, JSK is Angelic Pretty, and I think the socks and boots are both from Primark. Accessories are from H&M, Accessorize, and second hand bits and bobs. You can see my new failed ombré hair here too (I will post about it once I've toned it).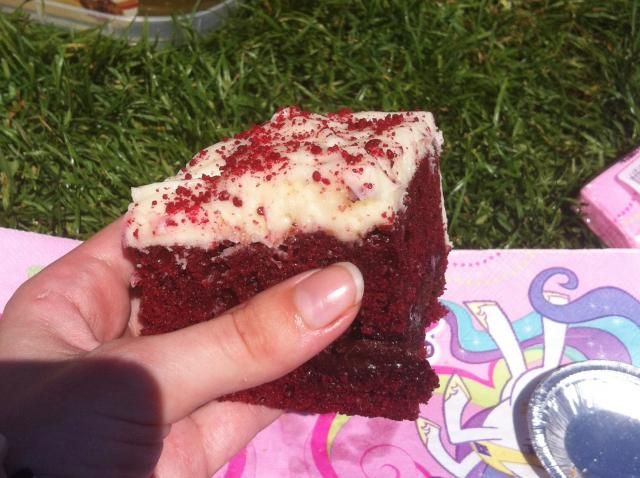 The first thing we did at the zoo was have our picnic! I had the hugest chunk of red velvet cake, yummm.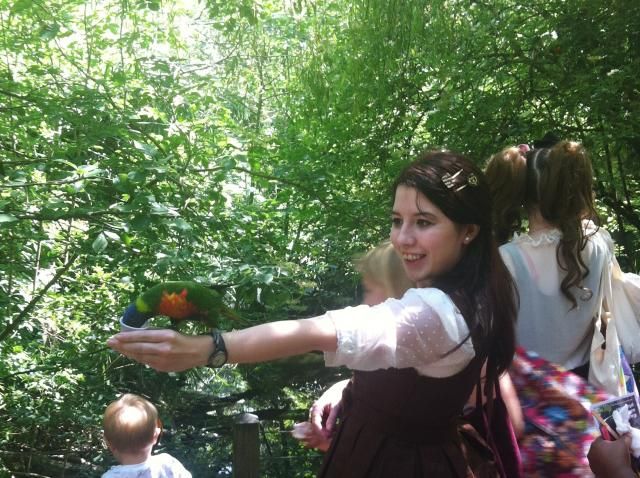 Afterwards we saw lots of cute animals. Here's a photo of Sophie feeding a cute and colourful bird.
Photoception.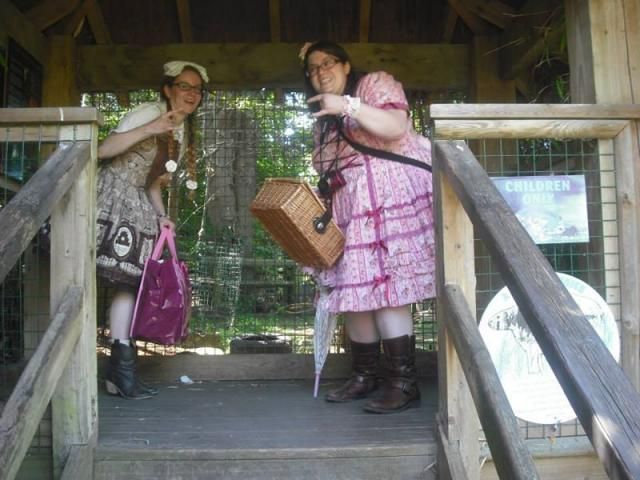 This little hide was for children only. SCREW THE RULES, I HAVE FRILLS.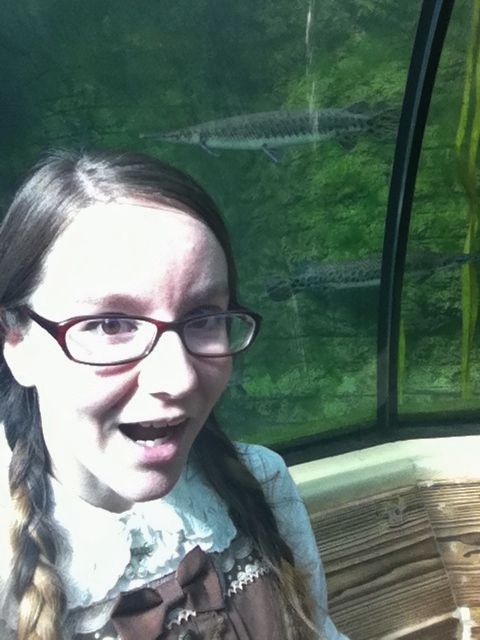 Ermahgerd! Fersh!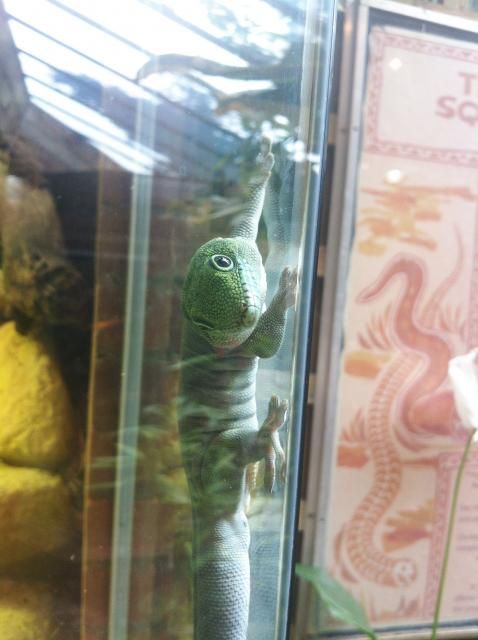 This lil guy was so adorable.
Afterwards we headed to Boston Tea Party for a catch-up. I had a really yummy smoothie and was to tired to move to go home. Before leaving I stopped at Antonia's with Amelie as she is clearing out all of her stuff to go backpacking around Europe (sounds so exciting!).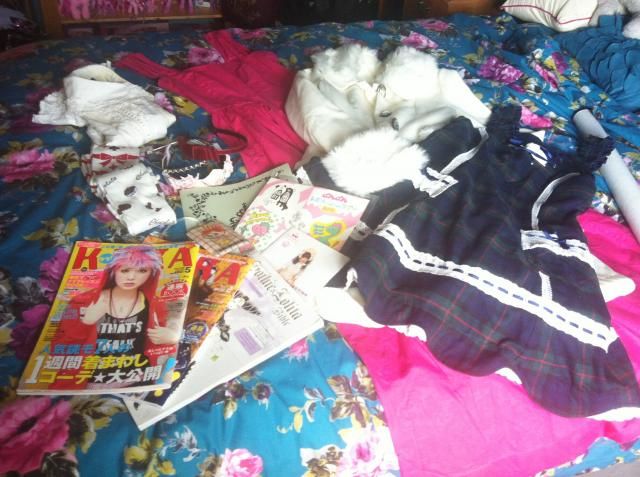 Crazy loot from Antonia! I bought the BTSSB tartan dress, magazines, and accessories, but everything else was free. Now to find room for it all! I wish I could have bought more too...
I forgot how tiring meets can be. The heat dehydrated me and between that, a sore toe, and all my bags, I needed to get a lift back from the bus stop. I missed two buses on the way back so it was past 10pm by the time I got home. I'm still recovering! Really looking forward to the next meet already though.