If you love Angelic Pretty as much as I do, you've probably been anxiously awaiting this release for months. Information trickled out so slowly that we only discovered the last two colourways when the Tokyo store unexpectedly held a reservation event a few days ago! Carousel prints always seem to be popular, and they're kind of my thing, so I had to get in on this even though I was wanting to leave lolita a little! This one is also reminiscent of Pegasus from Sailor Moon, no?
Online reservation began last night. I had a really hard time deciding what I wanted from this small amount of information, but I figured I'd decide while waiting for the release. And as I accidentally got up for 3am instead of 4am, I had an hour to puzzle over it.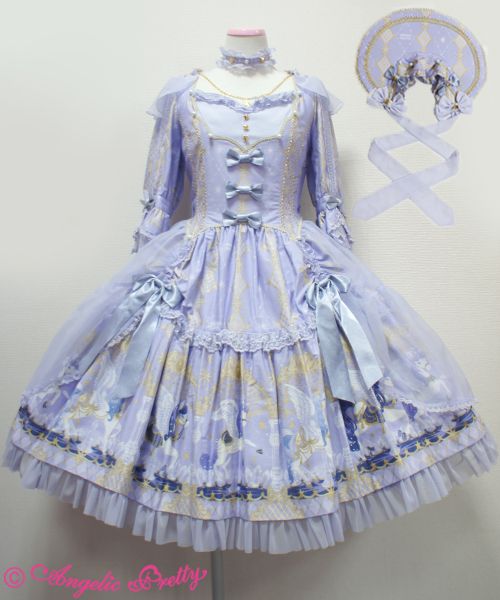 Firstly there is the OP and bonnet set, this being the lavender colourway. This was the set I originally wanted, but the high price was off-putting. I knew I wouldn't wear a bonnet, and I found Romantic Rose Letter to be really bulky, unflattering, and just far too OTT to wear. I do regret not getting this a little as I'd have loved to wear it to a big event and to fawn over it as really this piece IS THE WHOLE COLLECTION but I decided to be 'sensible'. Pah! I love the little details like the neck chain and how it's structured, yet flowing. The chest reminds me of a bat too which helps! The shape of the skirt reminds me of the Romantic Rose Letter special set, and I think it's much nicer than a generic tier.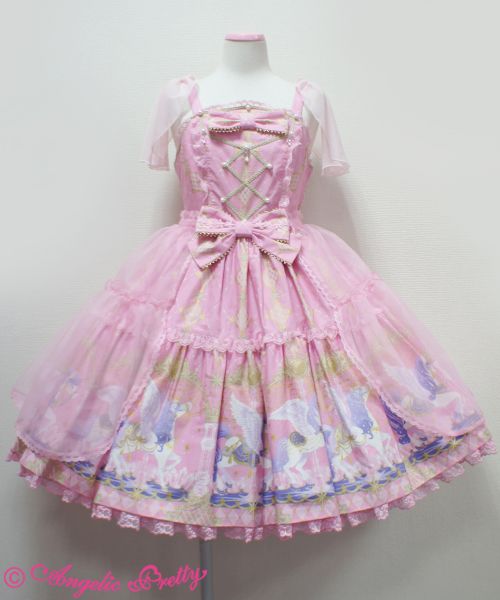 Next is the tier JSK, this being the pink colourway (reminds me of strawberry milkshake). I love chiffon, but again this looks a tad bulky, and I've never been a fan of tiers splitting the print in this way. The bodice detail is gorgeous, but I decided against this cut as it was most popular so it was sure to sell out quickest, and because Day Dream Carnival looked unflattering on a lot of people despite looking cute on the hanger. The shoulder detail is really adorable though, and reminds me of Juliette et Justine OP sleeves.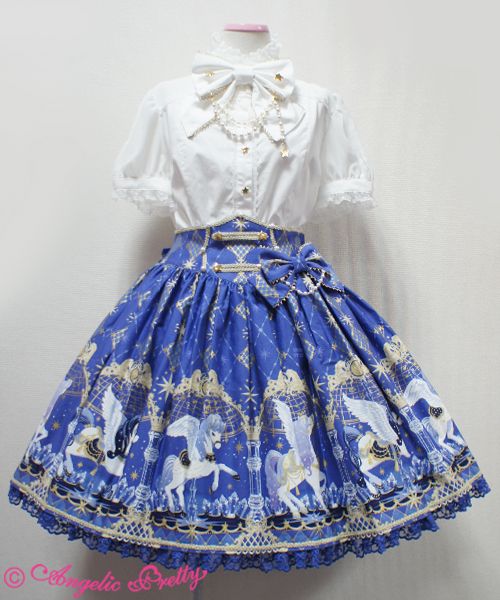 This is the skirt in blue. This colour is an odd one to me, being the same as for previous carnival special sets, but I think it works better with this print. I love that AP are trying new waist shapes recently, although I'm not sure how this would look and feel worn. I have a feeling it wouldn't suit everyone, but I like the elegant feel and small military details.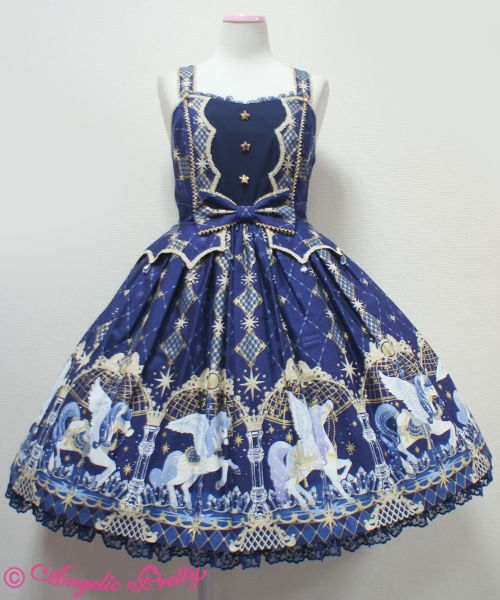 Finally, we get to my decision. The regular JSK in navy. I knew I had to have navy as it is the only colourway that accents the print well (it looks washed out on the pastels, although it's still an adorable combo in every instance). It does look awfully plain next to the other dresses from this series, but I think this will work in its favour in real life as the print is already quite tacky and busy. I love all the negative scalloping as it complements the print well.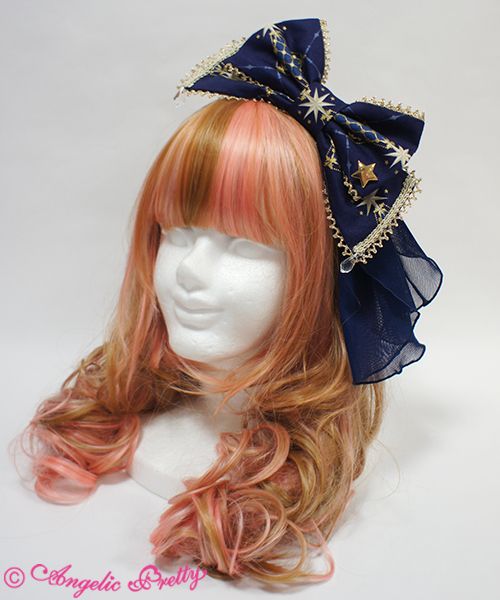 I also scooped up a matching headbow, although that chiffon doesn't match my dress! I'm hoping that I can wear my Radiant Candlelight overskirt with the JSK though, so this would match nicely (although I don't think this plan will work as I doubt that the waist bow can be removed and I wouldn't want to cover those nice details). I like that it's off-centre as centre bows look silly when you don't have bangs!
I know a lot of people are hoping for made to order again, but I'm hoping it doesn't happen as it doesn't seem to have sold out quickly enough to warrant it. I thought I'd have blown my chance at the headbow when I kept making mistakes at checkout (including deleting my saved payment details and having to try to figure out how to enter them again!), but somehow I still managed to nab one. I'm pretty sure even the navy skirt was still in stock by morning!
I'm now hoping I don't want any of the accessories in the general release, as it would mean going through all the stress again (and it's probably Glasto weekend that it will be released anyway).
What do you think of this series? Did you get anything? There are still lots of pieces left in pink and lavender and a few in blue, so go snap them up while you can!