On Sunday evening I went to see Möngöl Hörde at The Fleece. We got a McDonalds on the way, so I guess I'm not dieting anymore!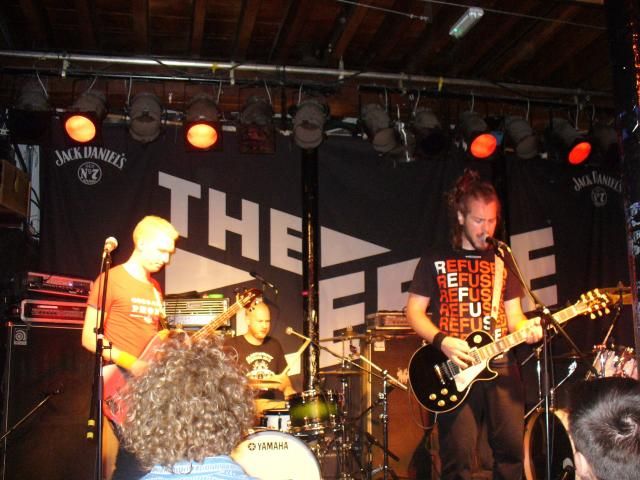 The first act was Oxygen Thief again, and they're always really good live. I need to listen to the CDs a whole bunch more before inevitably going to see them again.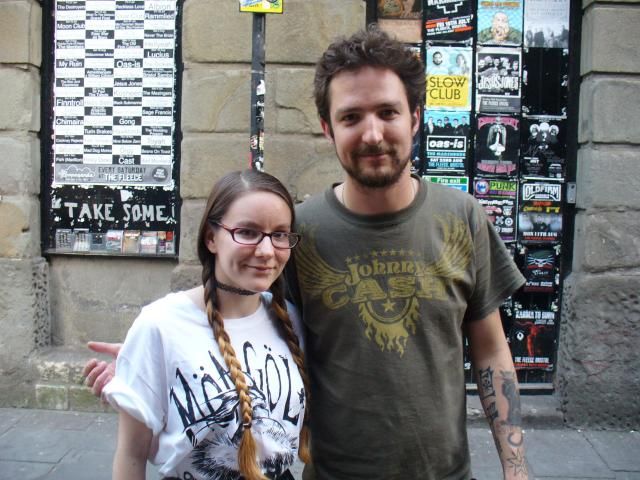 We went outside for some air and bumped into Frank Turner! I'm so stoked about meeting him finally. He's super tall, and we have matching dimples!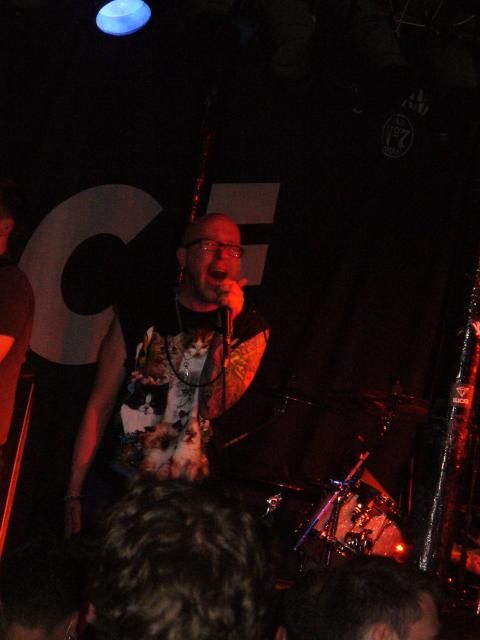 I wasn't so keen on Palehorse as they were veeeeery shouty, but one of the vocalists was wearing an awesome cat vest.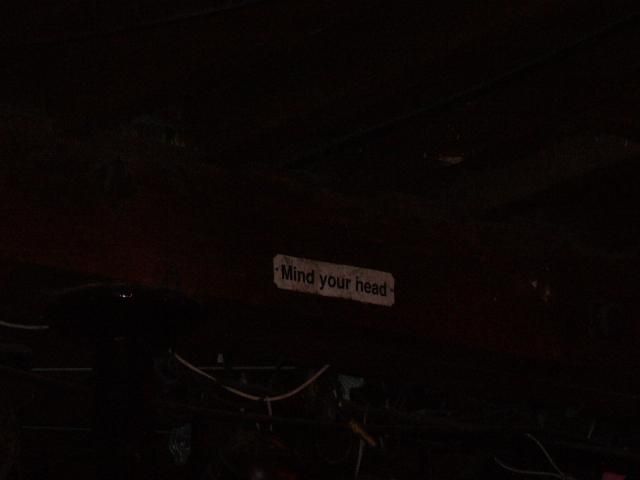 This sign is like 12 feet in the air?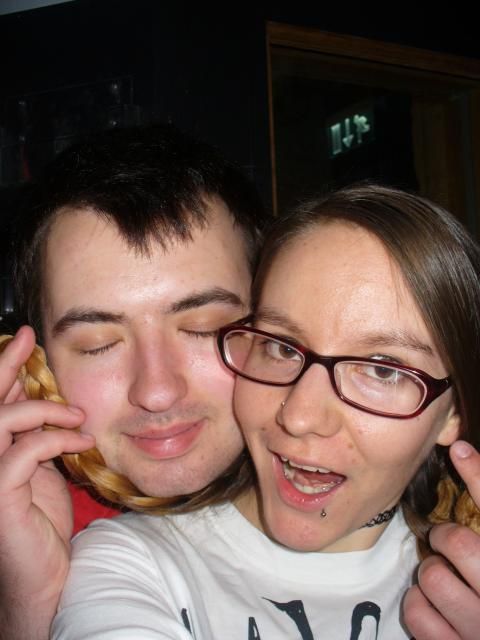 This was also a good opportunity to take dumb selfies.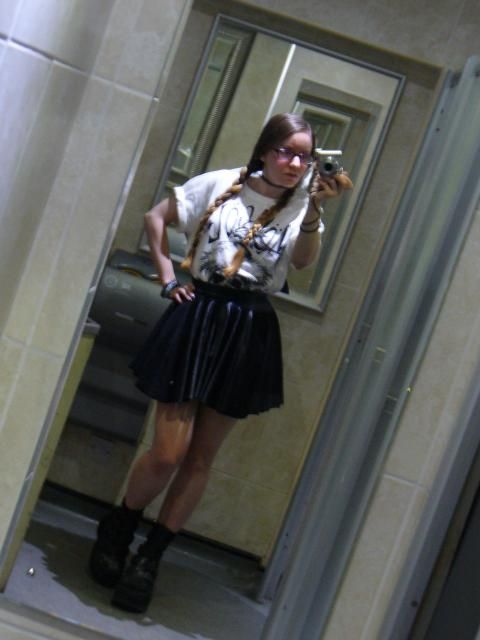 And of course a bathroom outfit shot. Wore my Möngöl Hörde shirt (it's a size L as it was all they had left on the site way back when I bought it), wet look cheerleader skirt from Black Milk, and Buffalo boots. Along with Frank Turner and Xtra Mile wristbands, of course! And anti-blister socks coz I'm an old lady.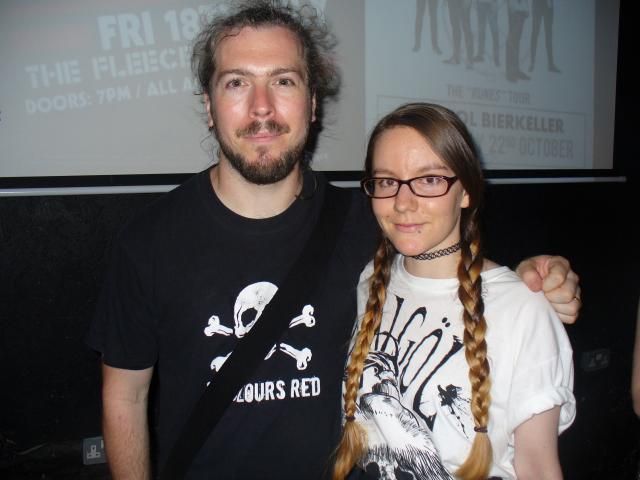 I also got a photo with Barry from Oxygen Thief when Rob was buying their new album. So awkward but I have to document this awesomeness somehow.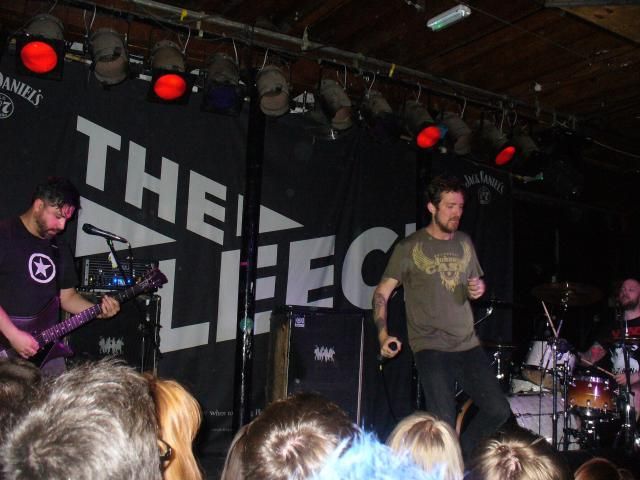 Möngöl Hörde!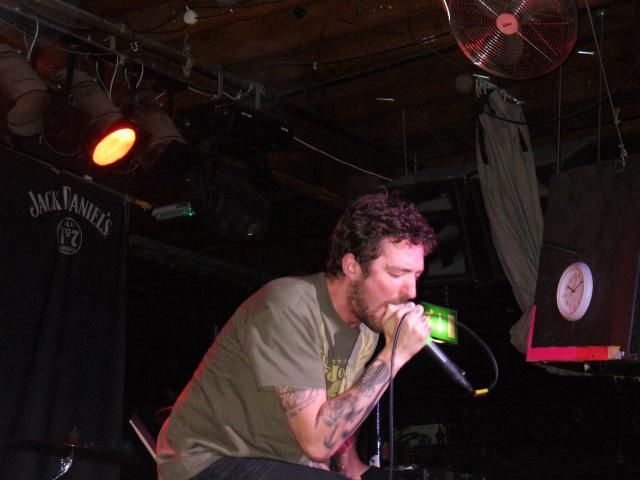 I enjoyed myself a lot more this time around as I knew the
songs
a lot better.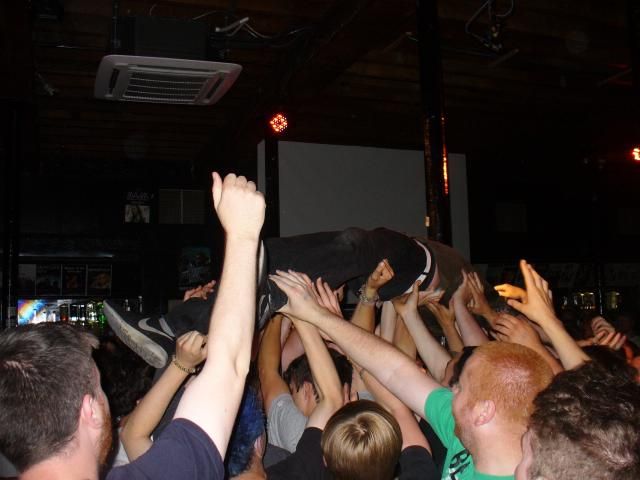 Epic crowd surf. Frank even managed some kind of handstand again one of the venue's poles whilst crowd surfing.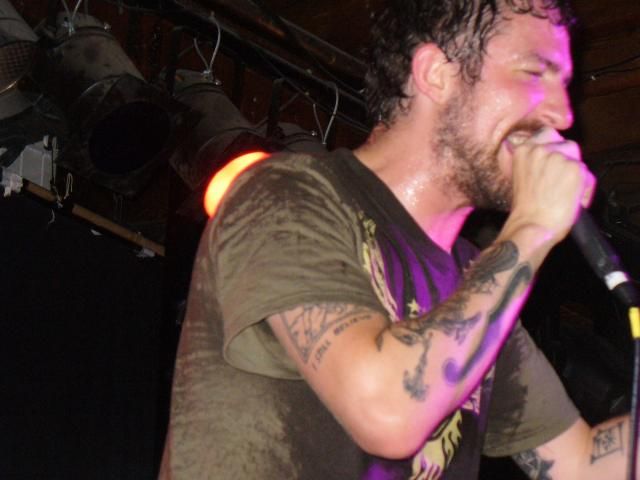 Stillborn Unicorn is still my favourite song from the album. Can't wait to hear it live again at Reading!
Hope they'll release more music and tour more, but that's looking pretty unlikely. It just makes me extra thankful for having tickets to this show.