I guess I'm mostly a shopping blog at the moment, huh? But don't worry! I'm quitting Ebay and trying to cut down on my stuff, although it's much easier said than done.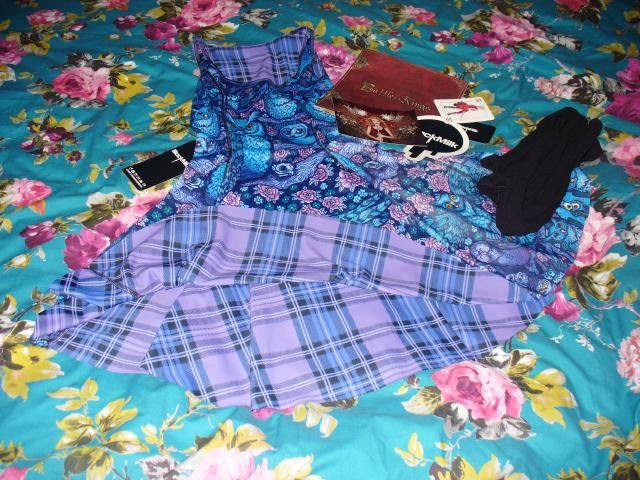 First up, the first half of my Battle Of The Kings Black Milk order is here, and customs free!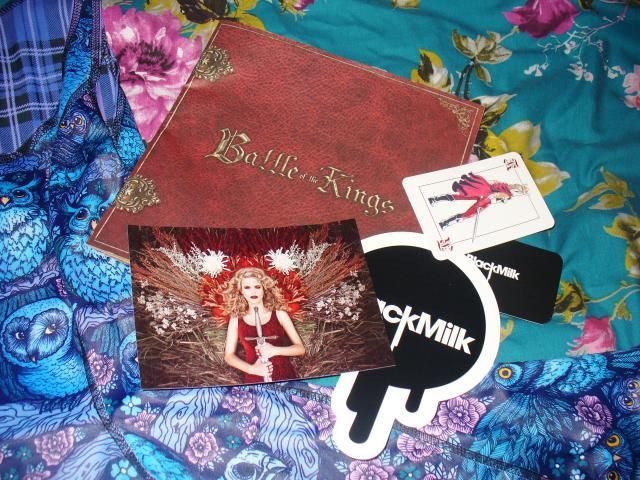 Plus another lookbook, which is pretty awesome.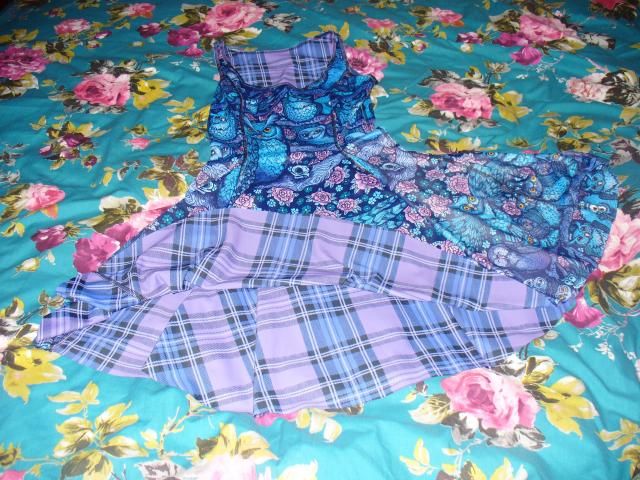 I've loved the Midnight Owl print since forever and I looooove tartan, so nabbing this
Purple Tartan vs Midnight Owl Inside Out Dress
before it sold out was a dream come true! It did cost £170 (£94), but I think it's worth every penny (although I'm scared to wear things this nice!).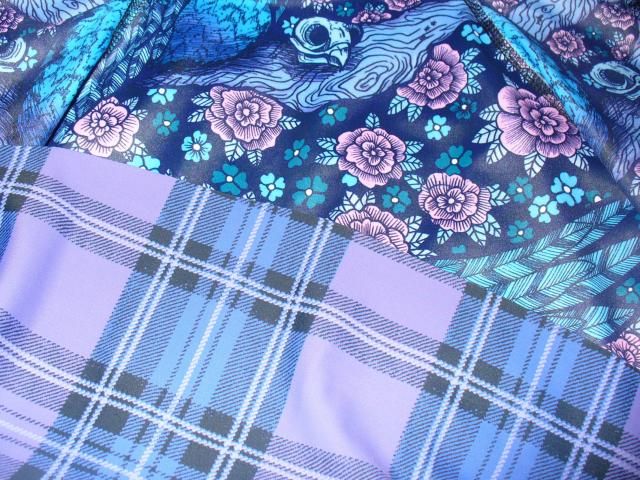 It doesn't come across too well in photos, but the print is absolutely stunning. It's sure to be in the next museum release, so keep an eye out.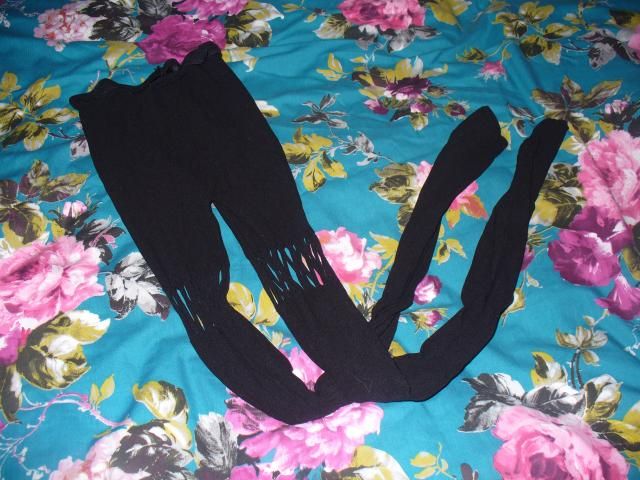 I also accidentally bought these
Suspender Hosiery
for $40(£22.02) as they were in my cart still and I had to rush to check out, but they'll be pretty wearable when the weather gets cooler.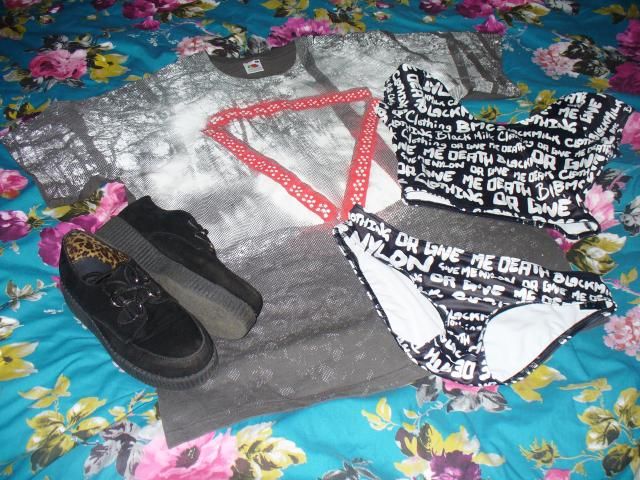 This bunch of stuff was from Ebay. Sadly the shoes are more worn that I had expected, but still acceptable (but gave the soles of my feet sores which my identical pair I bought new didn't!). The shirt needs modifying as it's a mens large, but I'm gonna turn it into a vest, I think. And of course, more BM! I paid too much for this
Nylon Vs Death 2 Piece Black & White Swimsuit
, but it's a perfect little bikini and the top could be worn casually I guess, so I can't feel
too
guilty.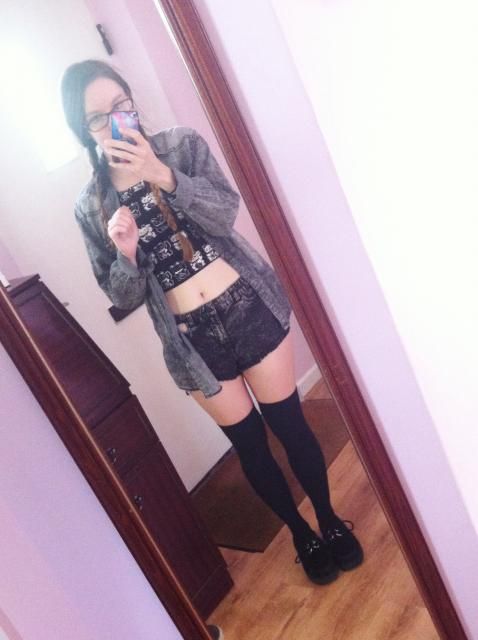 Lastly, I went to town with Rob yesterday! This was my outfit (featuring those new creepers). You can see my failed ombré hair a little, it just went gingery brown on the ends.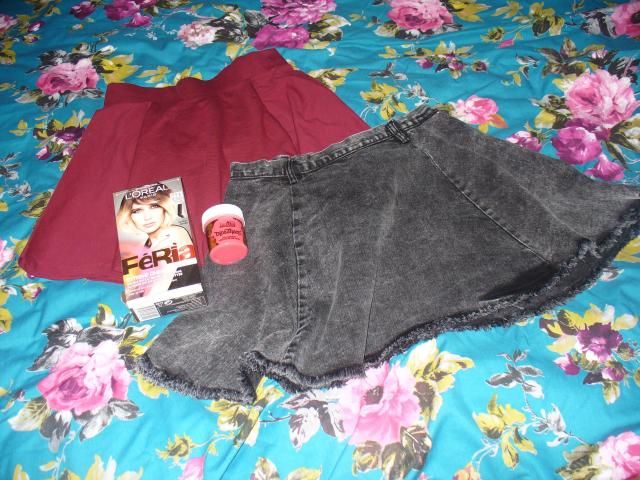 I ended up buying a second ombré kit, pink dye, and 2 sales skirts from H&M (£4 & £5, + happiness at being sizes XS and 8 hehe).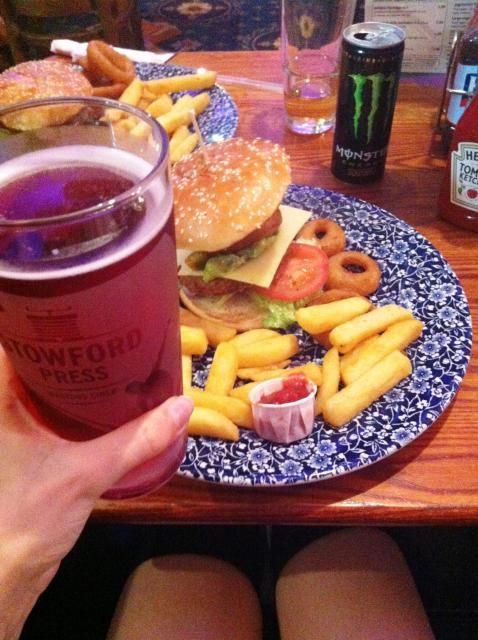 Aaaaand my yummy lunch of a mexican veggie burger with a pint of cider and black (my first pint in months!).
I'm really torn as there were a couple things in town I really wanted but resisted...do I buy them or not? Hmm!