Thanks to a buttload of overtime, this is the first
Lolita Blog Carnival
post in quite a while! Sorry about that. I'm writing it in advance to make sure I actually have something to post this week.
I'm going to assume that this theme refers to a main lolita piece since things like socks and blouses are very versatile and not limited to lolita fashion.
For this I am going to have to choose my most used item, which may not really seem so versatile at first glance!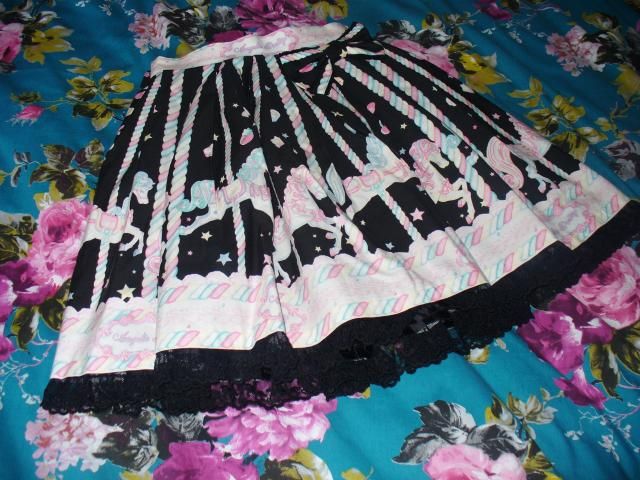 Angelic Pretty's Sugary Carnival skirt in black! Excuse how faded and fuzzy it is =P
I think it's versatile because it matches so many things I own since my wardrobe is based in pink and black and has been from the off. Plus being a skirt makes for more potential combinations.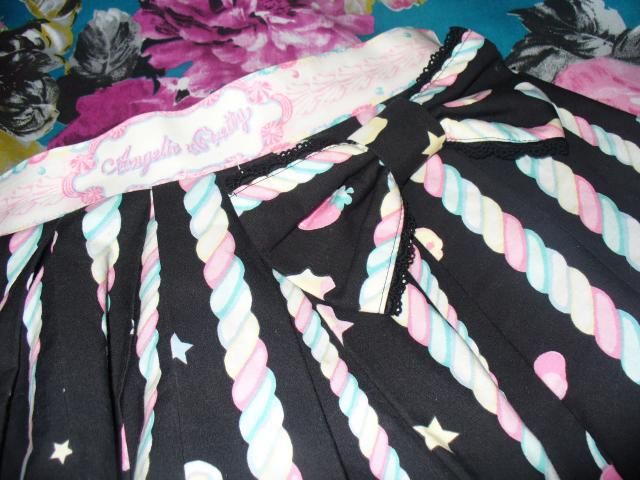 Although it has a bold print, I think this makes it easier to build an interesting outfit even in the most casual coordinate. Doing the same with a plainer piece can make for a very flat, dull outfit.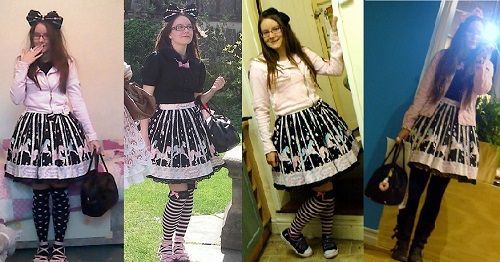 This print was my original dream print, but that isn't even why I wear it so much. I just find it so easy to wear! I can't really explain why. Here are 4 outfits I found on my Lookbook using it...of varying gross outfitness, sorry! I hope I wear it better now.
I should probably endeavour to find versatile pieces that suit me better since I suit darker colours better, but for the time being this continues to be my go to piece when I don't know what to wear or feel I look crap in everthing!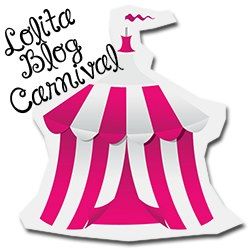 Alice In Lolitaland ♥ Bloody Tea Party ♥ Literary Lolita ♥ Smithsonian