After being too scared of using it for ages, I finally made my first Taobao order!
I used TaobaoSpree and the person who dealt with my orders was called Ray. The ordering is a bit confusing, and I'd stand no chance of finding things on Taobao to buy really since everything is in Chinese, but I would definitely use TBS again in future as it was all very smooth. I do wish they'd have an account system like FromJapan though as it would make keeping track of purchases a lot easier. The whole process was quicker than I'd expected.
They even sent this free jewellery in my package!
The only thing I'd say to watch out for is package markdowns, as I think they do it automatically and you might not want that if you're ordering a bunch of valuable stuff.
Onto the stuff!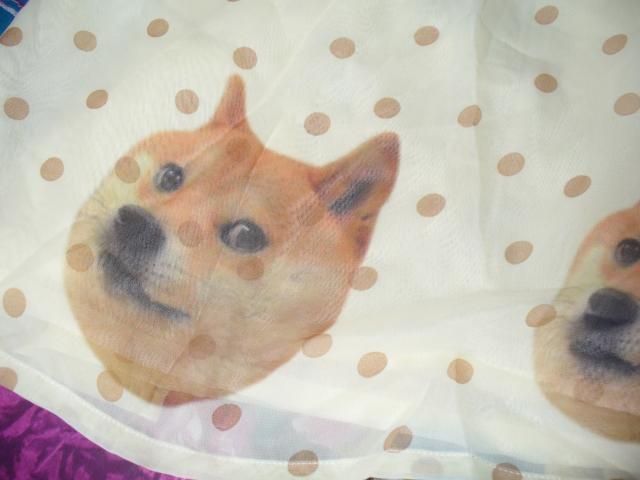 I knew I needed the
doge dress
when I saw it on Lolita Updates, even though it looks dumb.
The brand is called The Dream Of Alice. I hadn't heard of them before.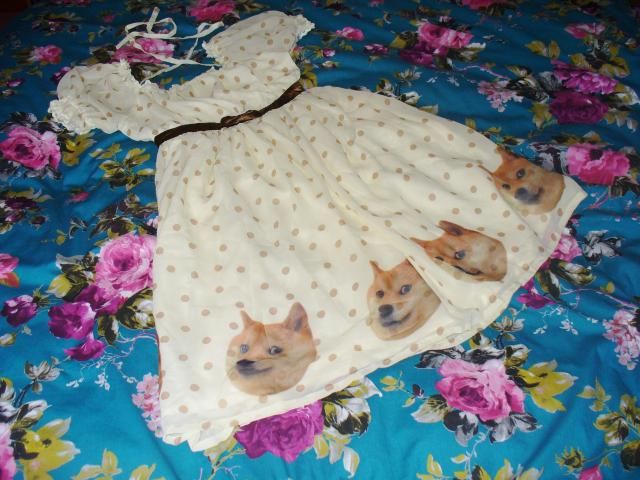 I couldn't decide between OP and JSK so I ordered both, since they were only around £30 anyway.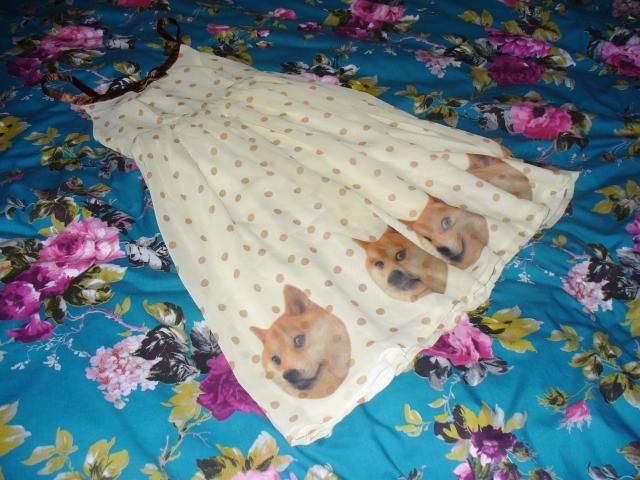 Both are shirred without zips, and take a bit of wriggling into. They also look a bit yellower than the stock photos, but not too bad.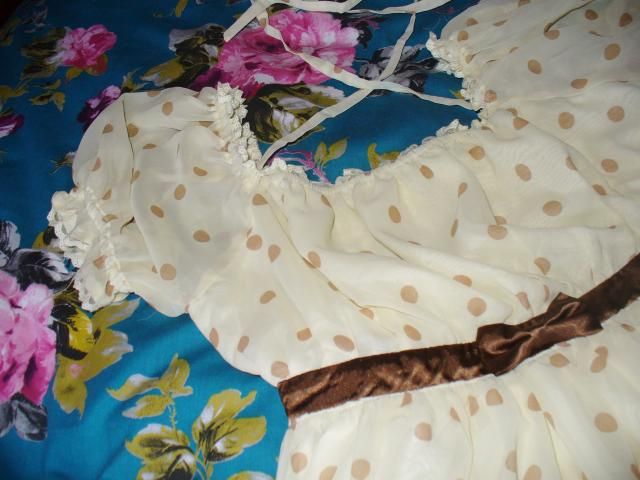 The OP has detachable neckties...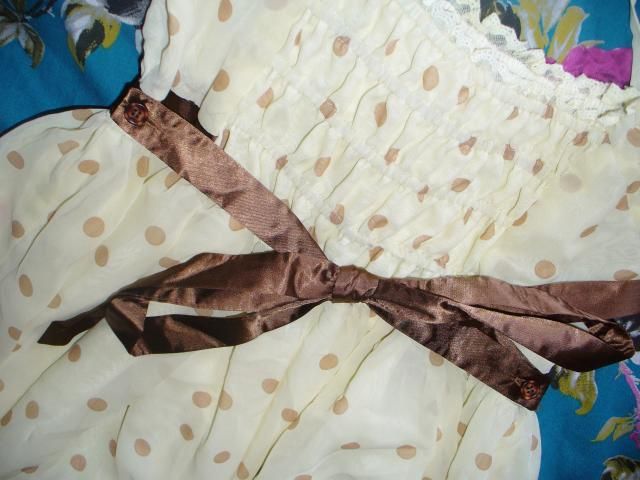 ...and waist ties. The cut is pretty unflattering though.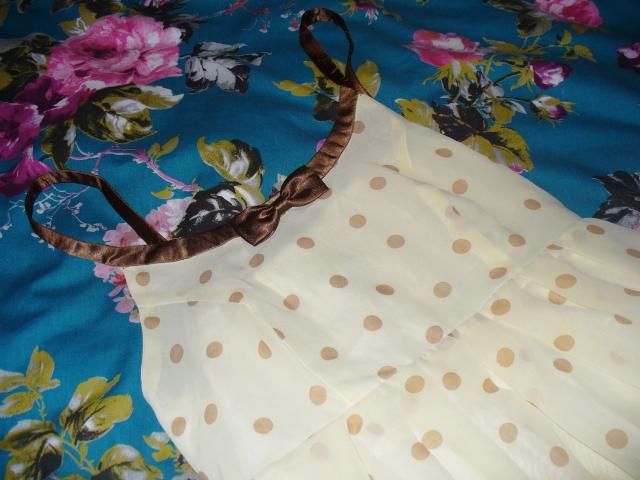 The JSK is more fitted, but it suffers the same problem as brands like Emily Temple Cute and Innocent World. The waist is too roomy, and the bust is too tight! This is despite the shirring.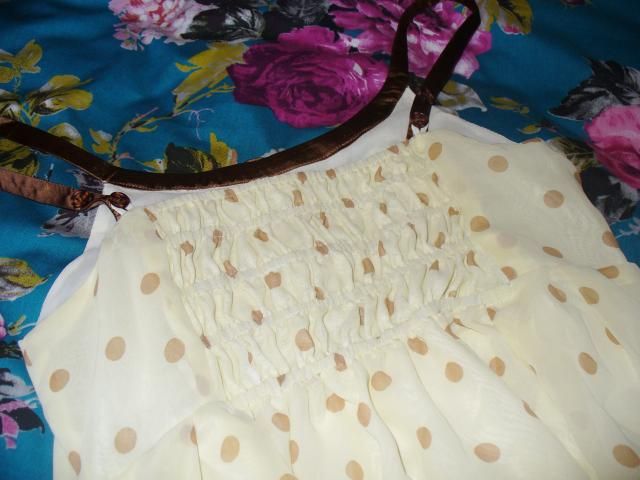 The straps are adjustable though, which is good.
As for general quality, they aren't as bad as they could have been. They feel reasonably soft but the fabric is quite sheer and there were lots of loose threads, but I think that's probably unavoidable with this kind of fabric when made cheaply.
I also finally bought some a-line petticoats! I figured I'd give Classical Puppets a go since I've heard good things. They were around £16 each which is the same price as the victoriangirldress Ebay ones.
I instantly regretted buying 2 a-lines since I could do with a new cupcake.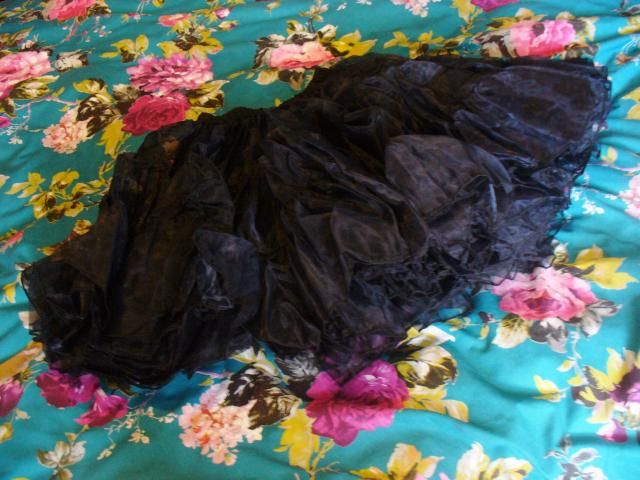 The organza fabric is really nice though and not at all scratchy. They can be squished into a tiny bag, and yet have mega petti power after a quick shake.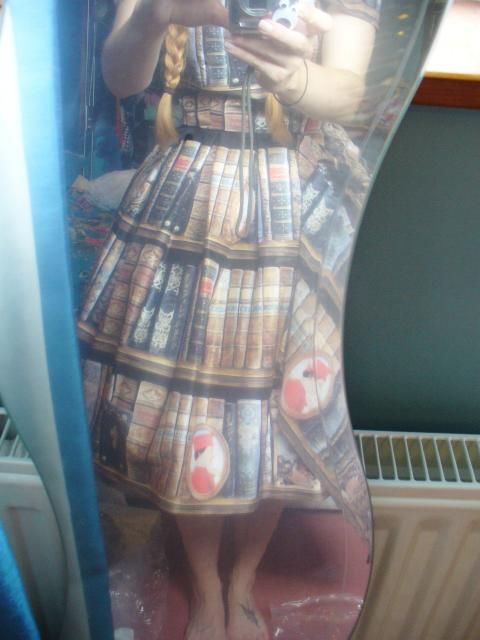 However, they are too short. I bought the 'longer length' version purely for my Juliette et Justine dresses, but they have a jellyfish effect from being too short. So I essentially have no use for these petticoats as I don't wear a-line things. Poop.
I'm happy with my purchases though, and proud that I didn't go overboard buying things!