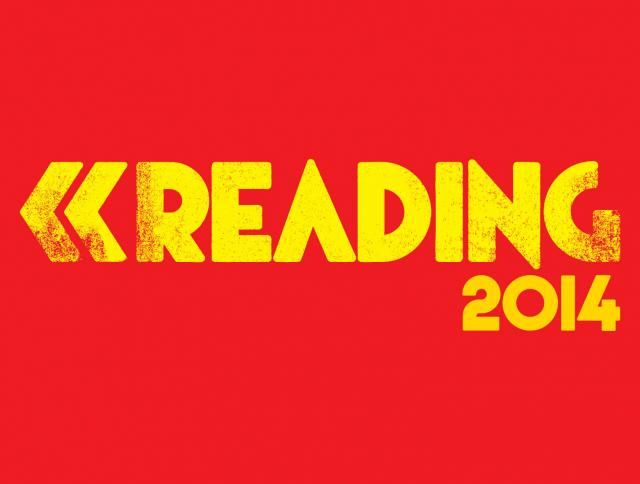 I suddenly realise that I never got around to writing up Glastonbury, so I'm going to try to write a quick Reading post before I end up never doing that either. I'll do a separate post about Camp Loner probably as I don't want to be too image heavy right now. My full album from the weekend can be found
HERE
, although my decade old camera is definitely on its last legs by now!
This year was my fourth Reading, and as usual I camped with Camp Loner (the best people ever). I ended up getting the
Thursday
off work so I could get there as early as possible, and the buses in Reading were much better this year. I hardly had to walk which was a blessing as my trolley broke, and once at the gates I got straight through without having to go through the windy barriers. Result! I even managed to put my tent up without help this time! Then proceeded to get too drunk & was sick outside my tent...
Friday
By some miracle I avoided a hangover, and first act on Friday was
Gerard Way
. I think a lot of people were disappointed, but it was everything I expected really. Kinda like MCR but not as good, and nobody really knew any songs. Afterwards I dashed off and left my friends as I wanted to catch the end of
Hacktivist
where I managed to catch some of their best songs, which was lucky. Rou even joined them on stage at one point! I stuck around for the Japanese band
Crossfaith
who blew my face off,
Blood Red Shoes
who were awesome and chill, and
Deaf Havana
who I enjoyed a lot more this time since I know them a bit better now. Then it was time to inch forward for...
Jimmy Eat World
! Unfortunately this meant missing Twin Atlantic but I have no regrets as they were brilliant as always with a great setlist, which included
Authority Song
which is one of the funnest to sing along to (it features in my kitchen playlist when I cook every time haha). The crowd reaction was pretty good too. I had wanted to try to get right to the front but it was too busy to risk getting stuck in the middle! Because next was...
Enter Shikari
! Which sucked a lot more than I'd hoped. I'd pretty much only bought my ticket to see them. I got crushed against the barrier at the back of the inner circle, could barely breathe, almost got my arm and ribs broken...no bueno. I had to get pulled out after 2 songs and I was really upset about it! I ended up able to see pretty badly at the side where I still had to dodge circle pits, and they didn't even play
Zzzonked
=[ not that they didn't sound utterly brilliant, I was just a bit bummed out and was the wrong side of the stage to see Rory C's shenanigans. BLAH.
After all that pain I went to see
Warpaint
for a much needed chill out session, and if you haven't seen them you really should as they always kill it. And then...
MORE
JIMMY EAT WORLD
! I had a hunch they would play
Futures
in full to mark the 10 year anniversary of its release, and I was correct. The set was so nostalgic for me as it was the first album of theirs I ever bought and it takes me back to being 14.
Kill
is one of my favourite songs still, and hearing it live was a bit of a dream come true, sad as it is. By the end of the show I had managed to get quite near the front too! I was a bit annoyed that so many people were just standing around and not singing along or dancing...like why did you bother to cram yourself into the little Lock Up tent if you aren't even into them?
I caught the end of
Paramore
's set after leaving the tent (I was right to not trust the rumours about a secret set in the Lock Up) and they put on a good show and seemed to be surprisingly well-received for the amount of hate they get. It started raining a little so I headed to
Metronomy
for a bit to warm up before
Queens of the Stone Age
.
While I'm still not convinced that they are headline material, their set definitely benefitted from the insane light show. They were really very good, much better than at Download last year. I was kinda grumpy and tired and cold though, which was a shame. Straight to bed afterwards!
Saturday
A whole bunch of us went to catch
Pulled Apart By Horses
after a nice morning at camp. Turns out I knew them better than I had thought, and while they're a little heavy for me I ought to check them out again some time. I stuck around for a bit of
Dry The River
since I had missed them at Glastonbury, and then caught a bit of
Royal Blood
as I'd been told that they were good (which they were). I was really tired at this point, so caught
All We Are
for a second time at the BBC Introducing stage despite originally intending to go see
Lower Than Atlantis
(who I got drenched seeing last year iirc).
The Hives
were a bit of a disappointment after being a highlight of Download, I think they only really worked in the charged environment of a small tent and not on the Main Stage.
Don Broco
were a bit disappointing too but throught no fault of their own; it was just my poor mood and the fact that I could barely hear them as their sound must have been doofed up. After catching the end of
Foster The People
Gemma & Panda bumped into me so we all sat half asleep and half singing along to
Imagine Dragons
before I dashed off for...
We Are Scientists
. I liked them aaaages ago after buying their first album on a whim, and had been very bummed out when a bunch of my friends saw them at Give It A Name without me when none of them even really knew who they were. They were definitely worth the wait! The crowd went wild whenever they played an oldie, and it was a full on dance party.
I'd intended to cram myself into the dance tent for the
Pendulum
DJ set, but it was far too loud. So I walked around the little barrier and sat watching
Jake Bugg
whilst being able to hear both, which was a bit trippy. I got adopted by a group of people at this point and it was nice to just have people to sit with.
I've never been a huge fan of
Artic Monkeys
, but trust me when I say they were amazing live. I knew pretty much all of the songs somehow and can definitely see how they were headliners.
Sunday
Somehow Sunday ended up being the most fun day of all. I missed a few bands in the morning as camp was just too fun, and then we all had a laugh at Main Stage most of the day. I'm glad I saw
Young Guns
after missing them at Download through similar camp-related shenanigans, and we all had a hoot at
Papa Roach
because how can you not?
Sleeping With Sirens
sounded good for what they were, but I can't stand the singer's whiny little girl voice.
A Day To Remember
and
You Me At Six
were good, and I was too lazy to go to other stages and stuck around for
Macklemore & Ryan Lewis
instead. Everyone was expecting it to be crap, but it was a crazy amount of drunken fun! I don't think anyone didn't enjoy it, even if it wasn't really many people's usual thing.
Then it was finally
Möngöl Hörde
time! The most fun set of the whole weekend as I could dance about and wave my glow stick around without getting crushed to death, and they're one of the best live bands I've ever seen anyway. I hope they do more shows in future, even if not for a while.
Then I had time to catch the most of
Blink 182
. I'd heard from a lot of people that they were rubbish live, but those people were big fat liars. They were playing one of my favourite songs (
Down
) when I got there, and once again I was surpised to find that I knew pretty much every song. I must have listened to them a lot when I was younger and just forgotten about it! It was a great way to end the weekend. I had to get a huge portion of chips and mushy peas afterwards to refuel!
On
Monday
the rain came. We all got soaked. But at least it held off until then! And I got a lift back so I didn't have to fight with the crowds at the train station in the rain. Win win!
Now the long wait until next year.