Since I was in Bristol for a gig anyway, I popped into Primark to return all those black netty things I bought last time. I then inevitably ended up spending more money than I got back D=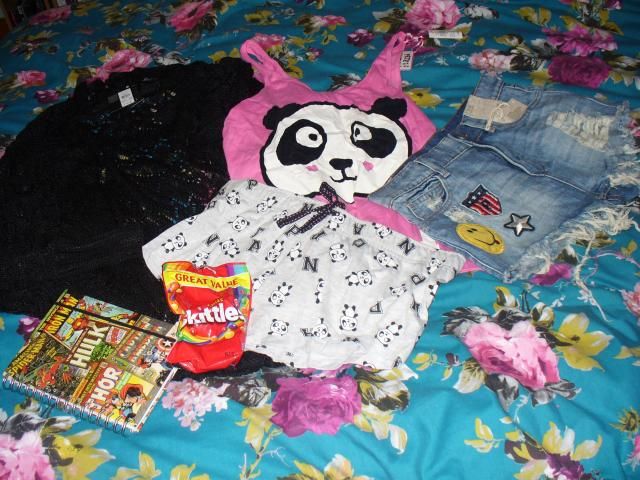 The haul! The notebook was kinda expensive at £3, but I use them a lot. And how can anyone resist £1 Skittles?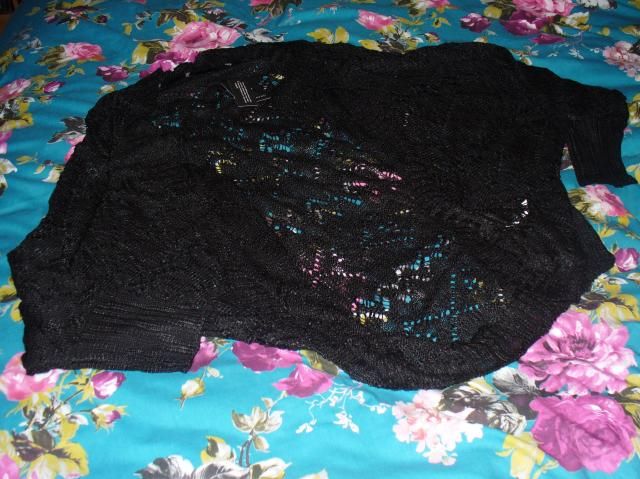 I had been intending to buy a distressed and incredibily expensive slumpy cardigan in Urban Outfitters, but I bought this one for a quarter of the price. I can't really feel bad for little spending spree when I still saved money overall!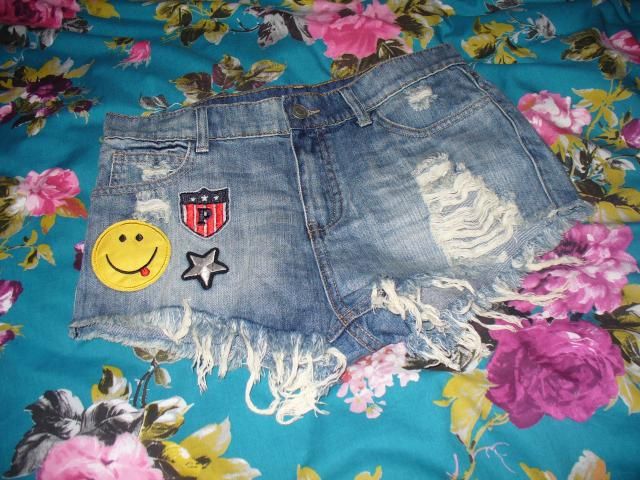 OH GOD I own too many shorts, but these were also a tenner I think, and I love the ragged patchy look of these ones. They fit pretty well too, so I'm hoping they don't stretch!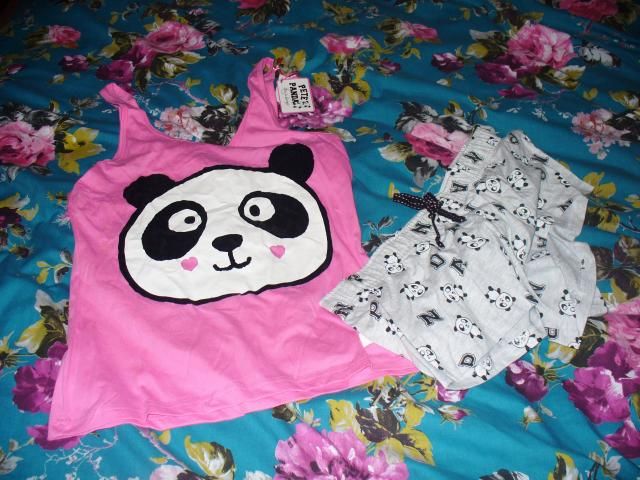 I get through jimmies really quickly, so I picked up these cute ones for a fiver. I used to have a shirt that I wore to deaath that looked pretty similar, so it's kind of nostalgic. I should have tried them on though, as I only realised that they are too big after I'd pulled the tags off =[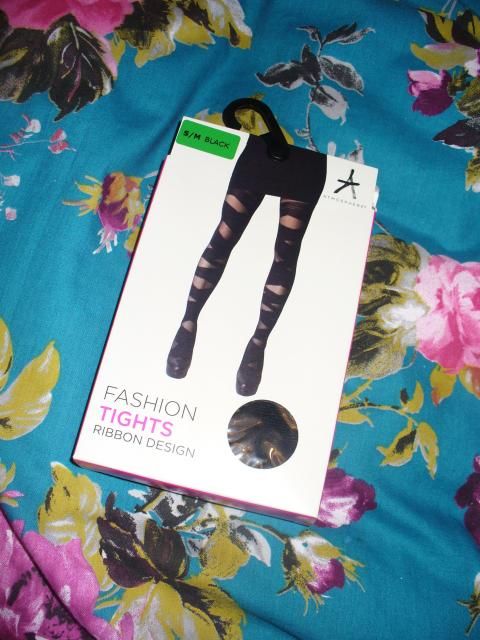 £3 tights that I couldn't resist. I have leggings that look similar, but they dye my legs purple so I can't wear them, so I will probably use these a lot.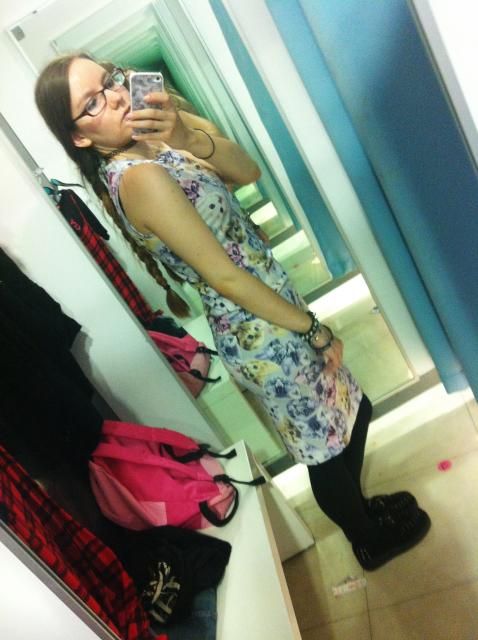 I also tried on this cute cat dress...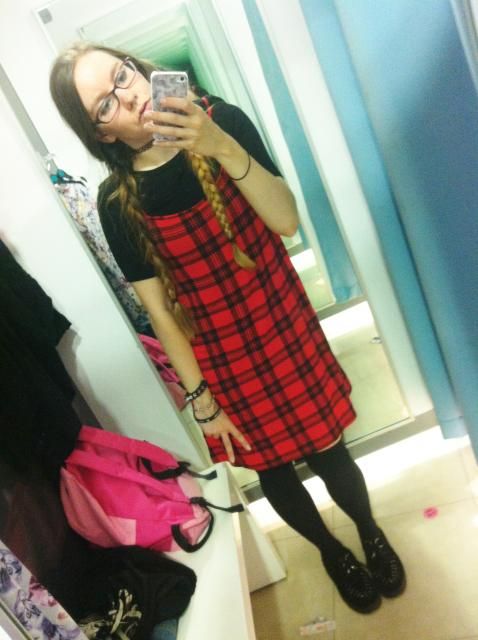 ...and this awesome tartan one! They were both age 12-13 but were a but long for my tastes. I kinda wish I'd bought the tartan one now though as it was so cosy and cheap!
Afterwards I stupidly walked all the way up Park Street to go in Forbidden Planet even though I knew I couldn't afford anything. And my stupid shoes decided to rub really badly! I ended up buying some drinks and a HUGE pack of crisps and sitting in the park reading for hours. I realised I kinda love doing that.