My other Disney order finally arrived yesterday, and I also picked up these 2 other orders from my bf's over the past couple of weeks. Exciting!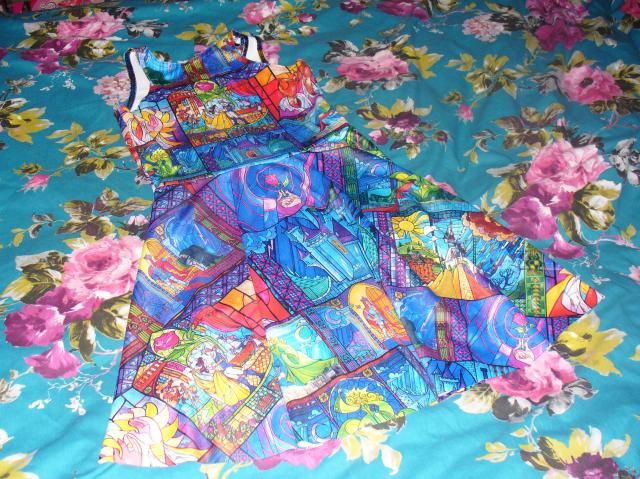 Beauty and the Beast has always been my favourite Disney Princess movie, so I had to have something of this print! The bodycon looked way better but I'd never wear it, so I plumped for the
Tale As Old As Time Skater Dress
for $95. The print really is stunning in person!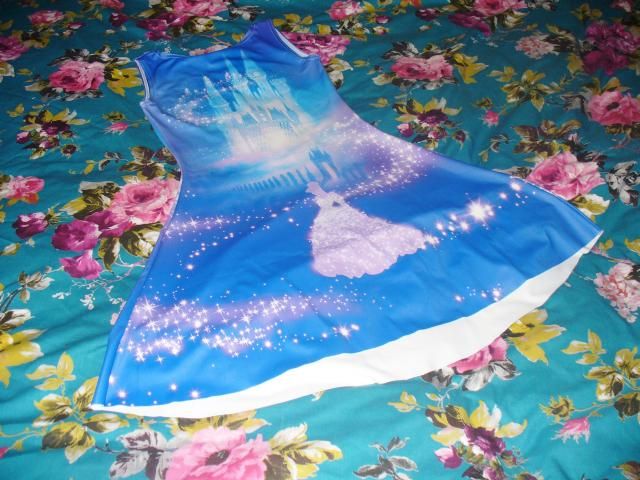 I also figured I'd risk trying a play dress since I'd not worn this cut before. Also the print is so glittery-looking, and it's one of the most memorable Disney scenes ever! It's the
Cinderella Play Dress
, also $95. I'm not sure about it on me at all as it bunches a lot at the back, feels tight under the arms and across the chest, and shows my awkward little belly button piercing! Hoping it will grow on me since I already ordered another one from the new collection before this one arrived orz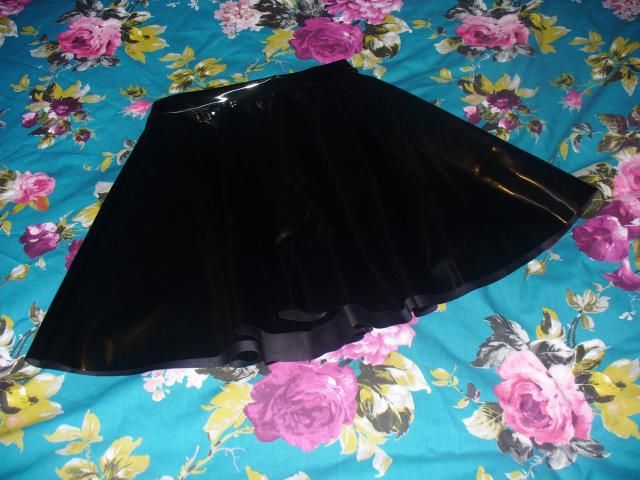 When I saw that the
PVC Skater Skirt
was going to restock, I had to grab one. I'd literally just got the blue PVC cheerleader so I snapped this up for $60 as PVC feels great to wear! Skater shape isn't as cute as cheerleader, but black is a lot more wearable.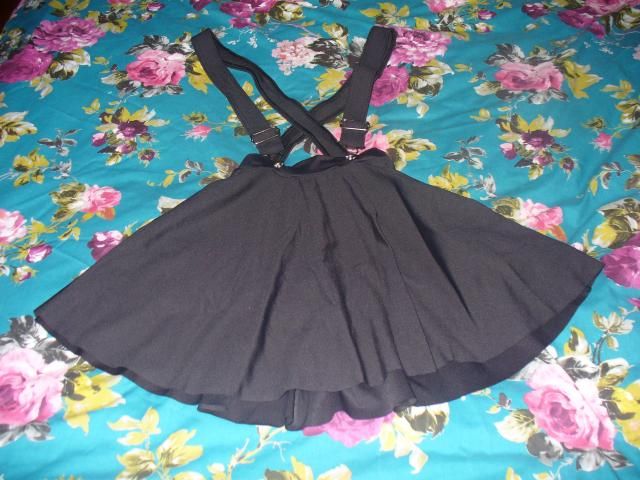 I'd also been waiting for a few more staples to restock, including this
Matte Pinafore Pocket Skater Skirt
for $75. Skirts with pockets are the best, plus the suspenders mean even heavy stuff won't drag my skirt down. YES!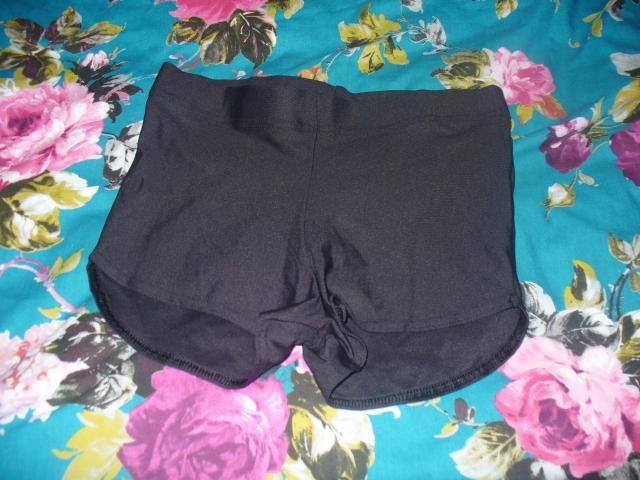 Matte Bummers
are another staple, and a steal at $30. I think they'll be great for under dresses as they're less bulky than the shorts I generally use. They're also longer on than I had expected, making them wearable as shorts too.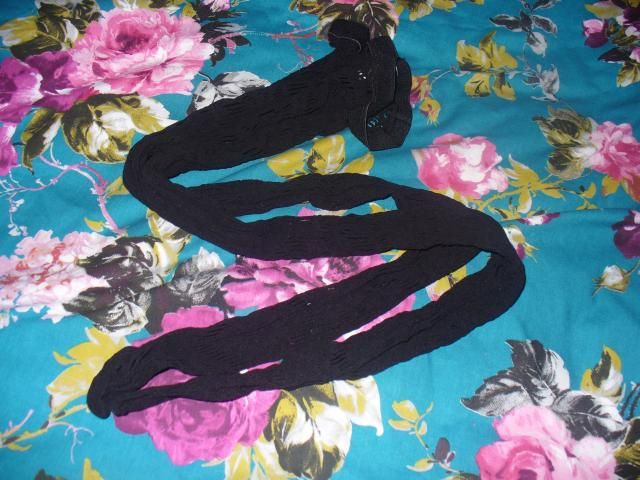 I grabbed
Spider Eyes Hosiery
too for $25. I'm not sure about them still, but they went limited and I panicked haha. They're like a funky version of fishnets!
Lastly, I picked up some
Leg Bone Leggings
on Ebay for £23.20. I feel like they're a must-have BM piece, and perfect for upcoming Halloween! I feel lucky to have got them for such a good price, especially as they're in perfect condition.
Now that Winter is coming, I'm waiting on some of the fleece-lined pieces! And a few naughty impulse buys from The Jungle Look...ehehe.