On Wednesday Solemn Sun played their first gig under their new name in Bristol's Exchange. I'd have gone anyway, but it was actually a free gig which was a plus!
I managed to turn up really early because I thought there might be a big queue, but no one really turned up until after the doors had opened! I sat in the pub for a bit reading, and then I made some friends while waiting which was good. And the bar had Beesting!
I was feeling too self-conscious to wear any of the colourful things I'd wanted to, so I dressed boring in a Drop Dead vest, H&M shorts, Primark OTKs, and New Look creepers. With my stupid huge backpack full of shopping and emergency food, of course.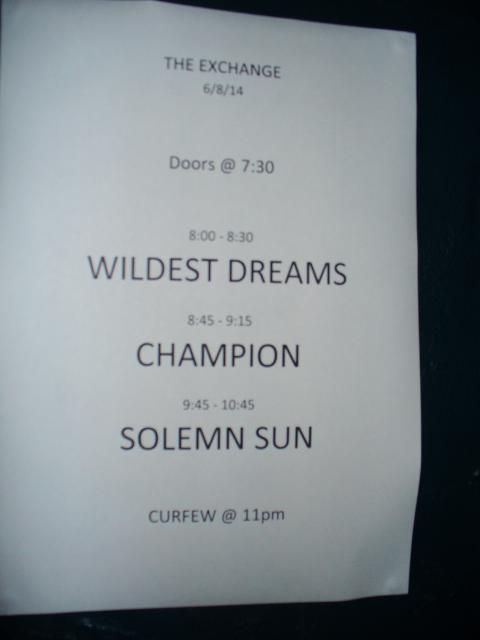 The running order. I went outside when Champion was on as it was electronicky music that I'm not a fan of.
We missed the start of Wildest Dreams because we couldn't hear that anything was happening from the bar area! It was really good though, reminded me a bit of Warpaint.
Solemn Sun only played a short set, but it was soooo good!
Their sound may have changed, but their song formula hasn't which makes their music immediately recognisable as theirs.
Tfw new buddies figure out that your camera has a huge lag and do hand photobombs...
Everyone else seemed to get setlists. I tried to take a photo of one but I totally failed! It was a shame that they didn't play any old songs, but not really a surprise since they obviously want to leave Jim Lockey & the Solemn Sun behind.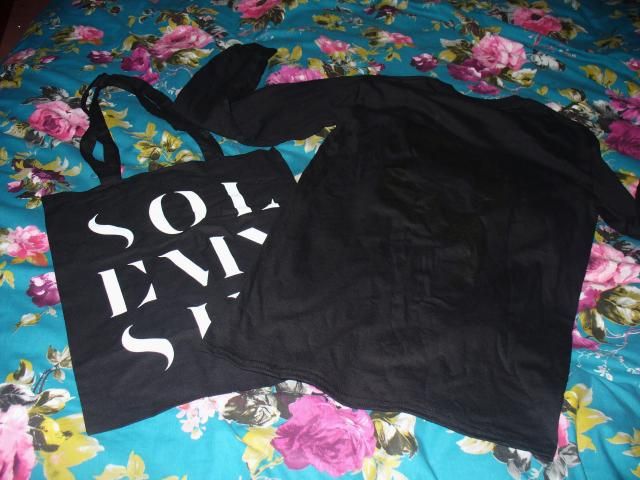 I panic-bought merch (I never got around to buying JL&tSS merch which suuuucks), and I regret it. I have a million totes I don't use already, and the sweater is so plain (there's literally just a wetlook logo on the back that will be covered by my hair), but I got both for £15 so it isn't tooooo bad. The sweater should be really useful when the weather changes though, as it's practically a dress on me so will be good to wear with toasties!
I had a really good night, although I was pretty hungover when I woke up really early this morning! Oopsie. I never learn!