I got some cute pink things recently that I'm hoping to use in an outfit for the Kyary Pamyu Pamyu live in April, so I thought I'd share!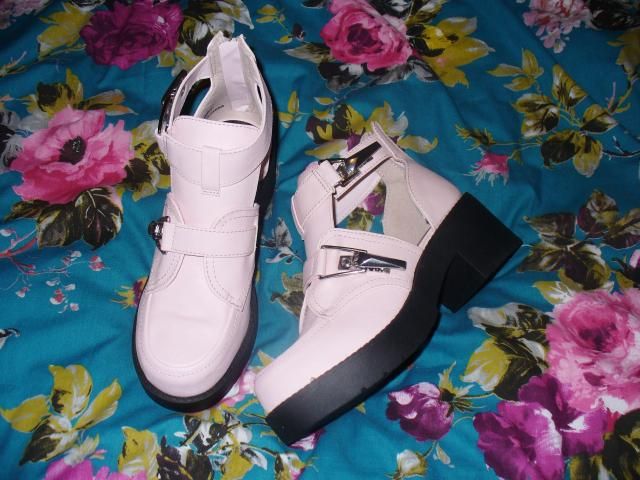 First up, cute Coltrane-style shoes from River Island! I'd been eyeing up the black ones for a long time, but when I saw these I just had to get them! They were in the sale, but still £38.95 including postage which is pretty steep to me. They've now been reduced further, so snap them up
HERE
! Although they run reaaaaally big - I'm usually a big UK4, but these are a UK3 and still a bit big!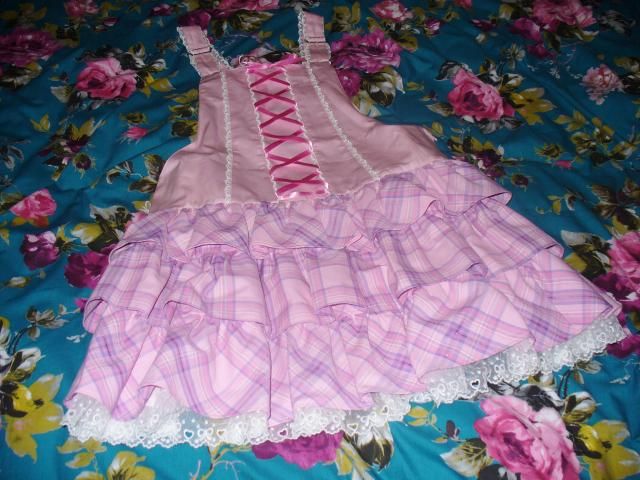 Angelic Pretty Macaron Tartan salopette I snapped up on ebay. The seller is actually a friend of mine. It's big and shapeless, but super adorable. The back is cuter than the front as it has tartan bows!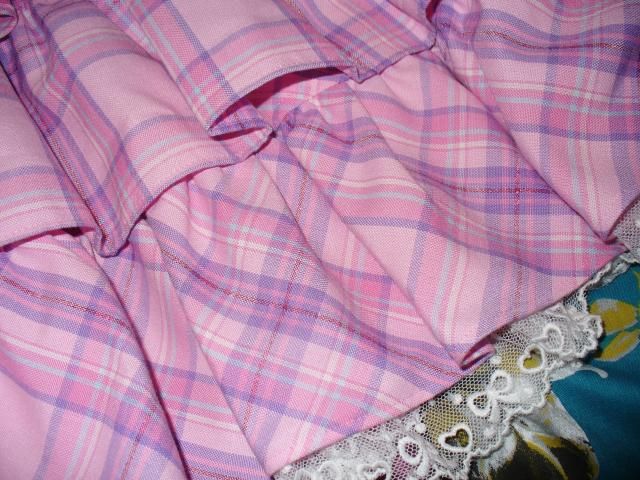 The tartan itself has shimmery threads in it, which I adore.
I also got some other things recently, so here they are!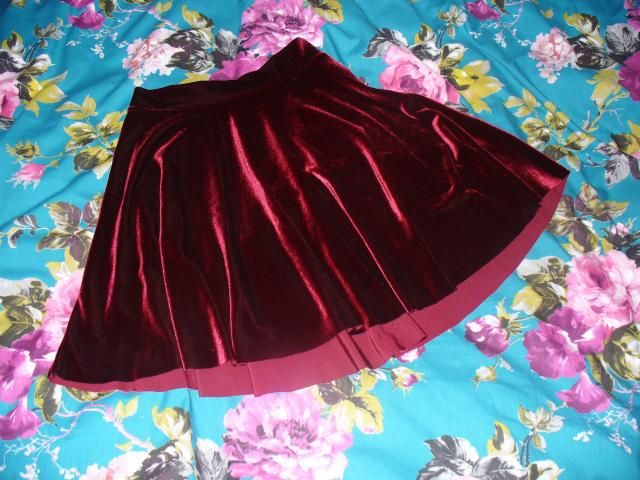 Black Milk velvet skirt! I love these skater skirts, and I saw this one on ebay for a little less than it would have cost direct from the brand. I imagine I'll be wearing it a lot once the weather improves.
I also made another Aliexpress leggings order! The total was only around £30, and these will be great for Spring/Summer.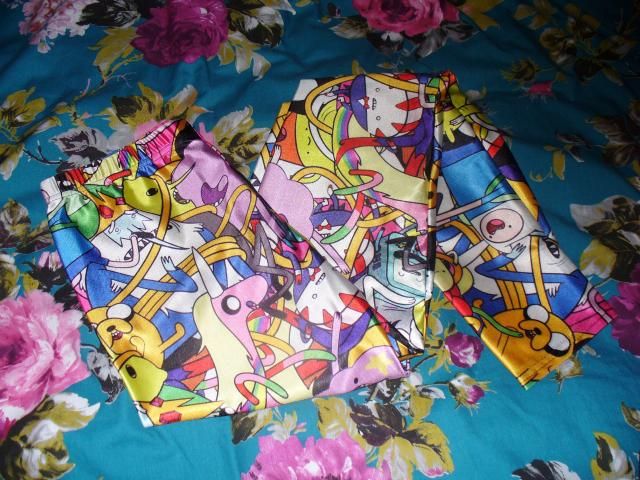 Bro Ball!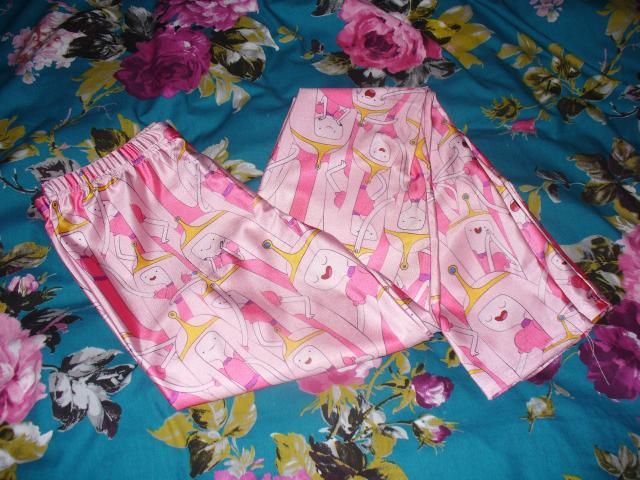 Princess Bubblegum.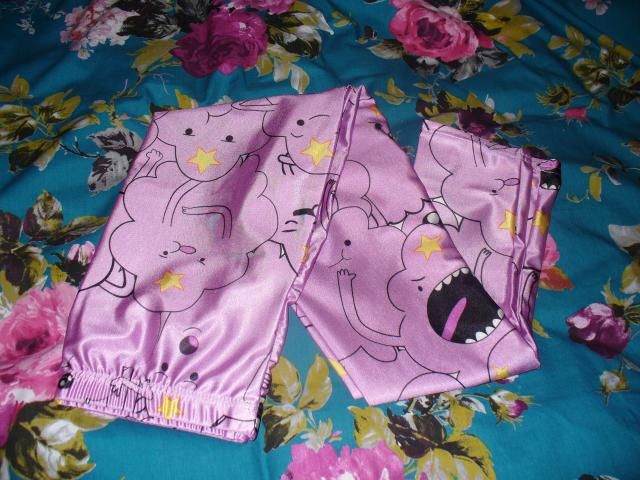 More LSP! I want to get the swimsuit too.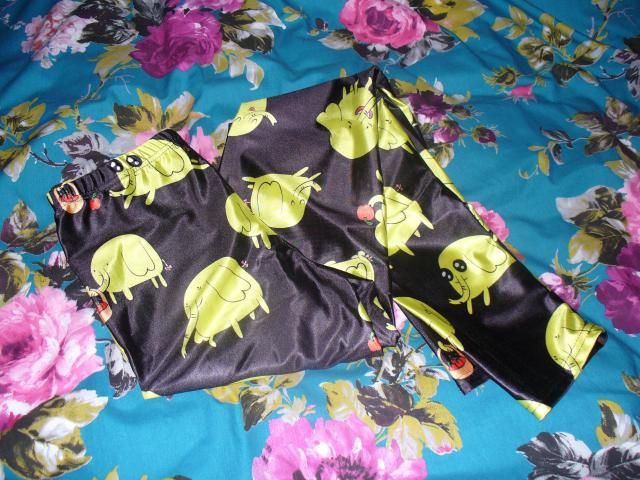 Tree Trunks! I feel like Tree Trunks at work whenever I have to cook an apple pie.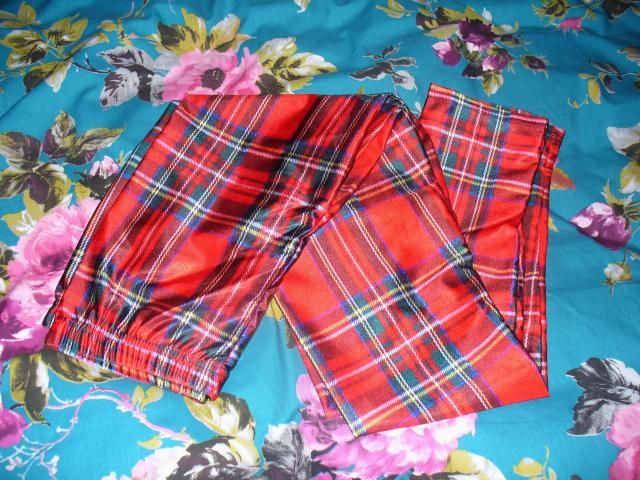 Tartan goes with so much in my wardrobe.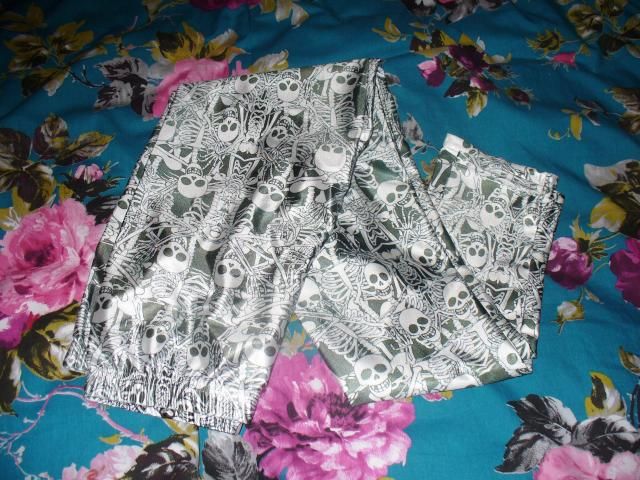 And skeletons I just couldn't resist.
I also picked up a cute donut shirt from H&M, but I'll wait until I post an outfit to show that!
Thus concludes my shopping update!