I tried to resist, but curiosity got the better of me!
I filmed a video of my initial impression when opening it...lots of crazy expressions haha.

I missed the first round of packs, but scooped up a 'defective' lolita pack for ¥5000. I paid in yen since that made the pack around £35 shipped as opposed to almost £50 if I paid in GBP! I did get hit with around £18 in VAT/fees though.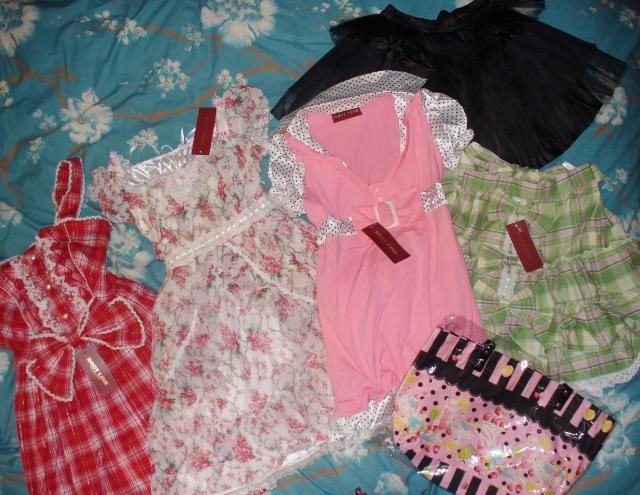 The contents!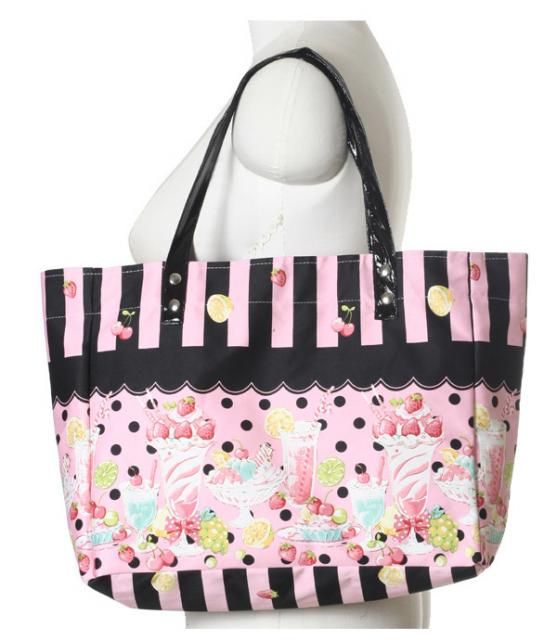 First thing I spotted in the pack was this Fruits Parlor replica tote.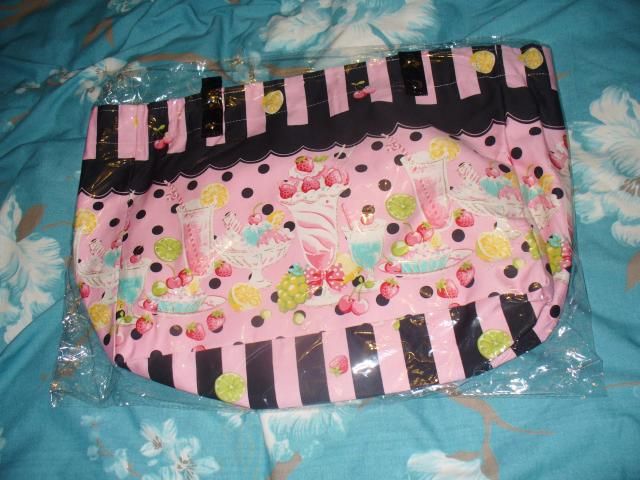 I already own this exact tote and have for years! So I'll be selling it. Price on the site listed as £9/¥999(£5.86).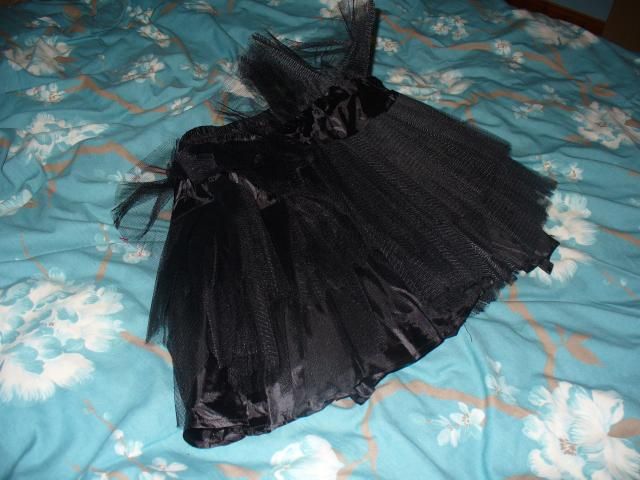 Next up was this thingie (B1000). I assume it's a petticoat? The top layer is completely stuck up and won't flatten, and it wouldn't give any volume at all. It's made of very stiff and itchy plastic. Gonna have to chuck it out I think as it's completely useless! I can't find it on the site.
Next up, a lovely dress (L413)!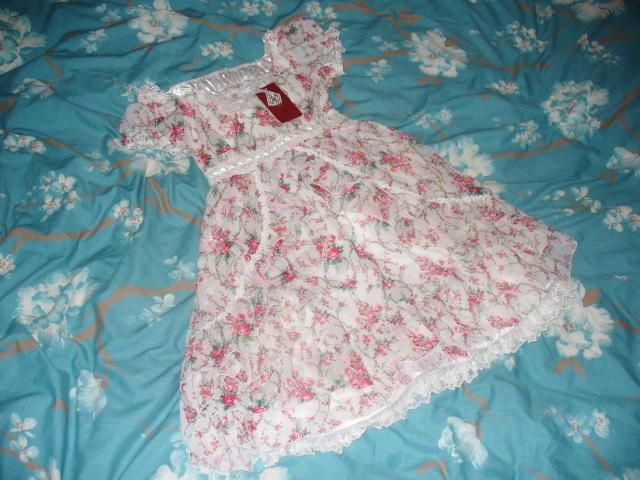 It looks quite short and too small for a petticoat, but would make a nice floaty gyaru-esque Liz Lisa-style dress. The site lists it as £26/¥2,999(£17.59).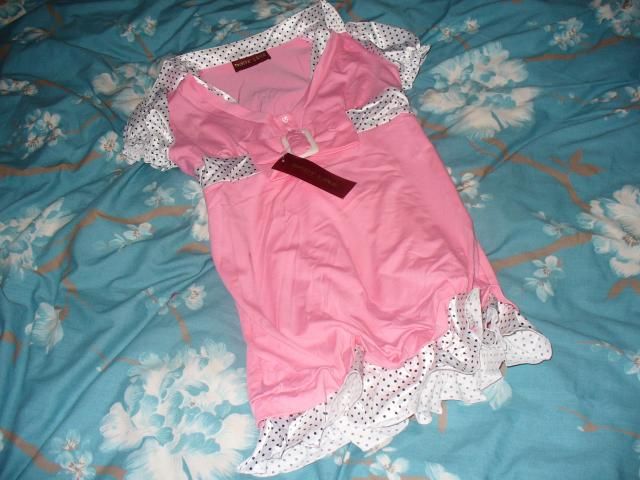 This...thing (S029). The site doesn't have photos, but it appears to be for a child (in the category 'girls'). Only worth £4/¥500(£2.93). Too long to be a top, too short and shapeless to be a dress. Also a hideous shade of pink! For charity bag, I guess.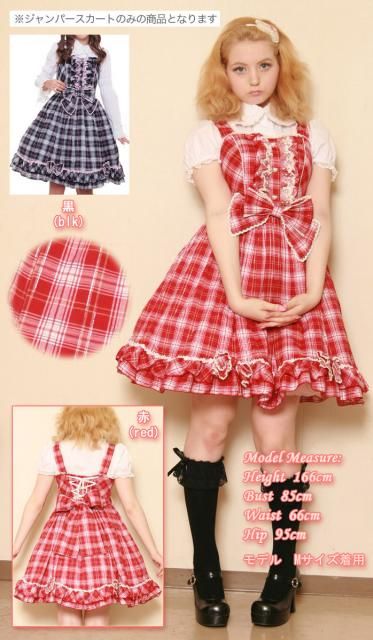 Next, a red plaid dress (L420).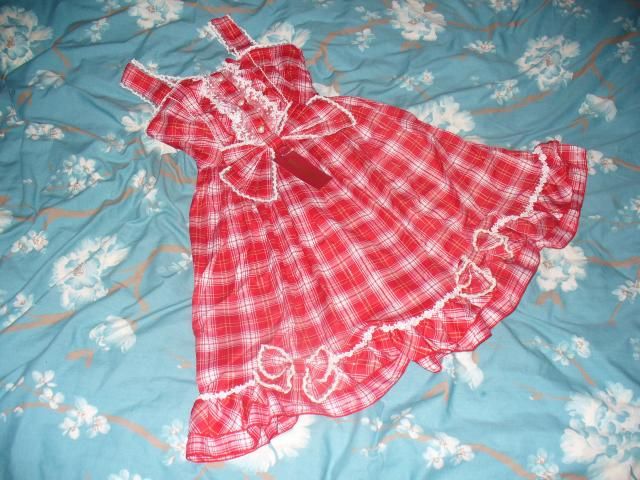 It looks a lot nicer IRL than in photos, as the red is a little darker, although the colours of the laces don't quite match.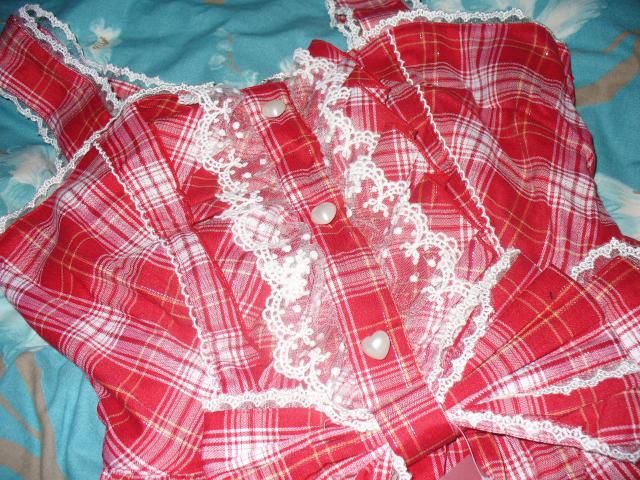 Fabric is light and has silvery threads in the fabric. Definitely seems wearable. £26/¥2,999(£17.59).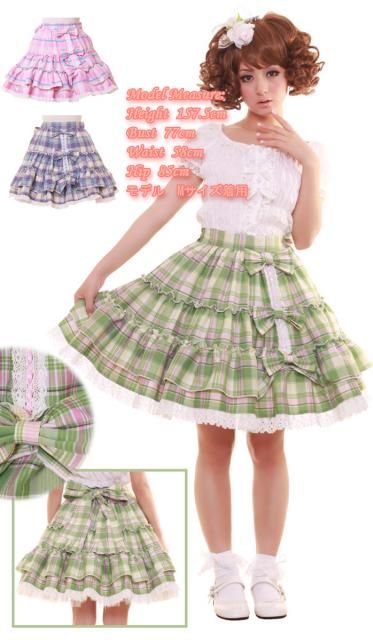 Lastly, the one that seems to have cropped up in a lot of packs - the green plaid skirt (L342).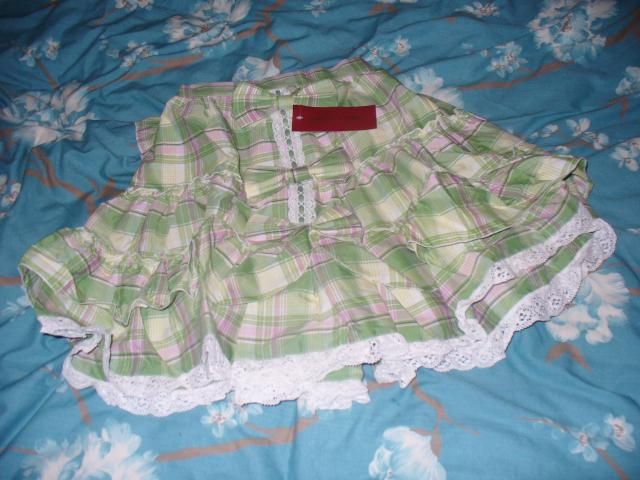 Honestly it looks nicer IRL than I thought it would! I think the detailing on mine is a little more central than it should be and it looks a little wonky. The ribbon detailing is green on mine as opposed to pink, which makes me think it was a sample. Should be able to work it into a Spring country outfit though. £13/¥1,499(£8.79).
The total pack value (excluding the petti that I couldn't find) was ¥8,496 (just under £50 when converted), so I supposed they did put in items over the cost of the pack. Was it worth it though? Probably not. But I bought it more for fun than anything else, and I've had worse brand lucky packs before! I also haven't found many defects at this point. I thought there'd be stains everywhere or something as I've had stains with their clothes before anyway!
Did you chance a pack? How did you fare?