~
How satisfied I am with my current wardrobe
~
I feel like I've answered this one before, but maybe it's just because I mention it in wardrobe posts and the like!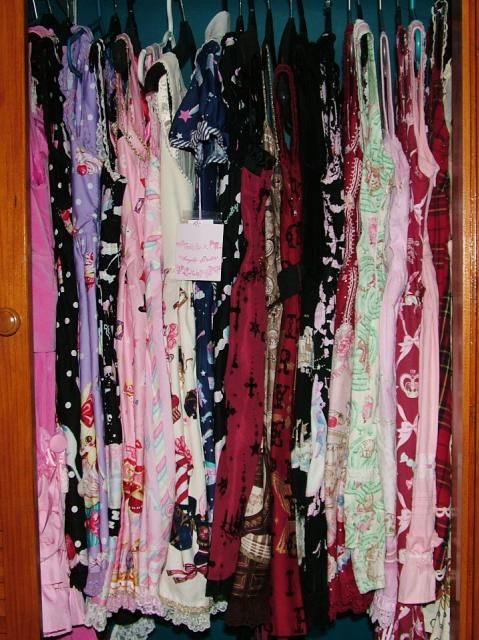 I love all the pieces that I own, so much so that I find it impossible to part with things even if I'm unlikely to ever wear them. I have pieces that match nothing else I have, a bunch of really unflattering salopettes, and all of my blouses are tatty and need to be replaced with chiffon ones. I also want to branch out into more classic styles as they would be much more wearable...I don't feel comfortable in pastels at all at the moment, which is unfortunate since my wardrobe is most OTT sweet prints!
So while I love the things I have individually, they need work to become a cohesive and useful wardrobe as a whole.