I may have *ahem* 'accidentally' bought a few more things! I used FromJapan again. Charge 2 payment (fees, domestic & international shippings) was ¥10,385 (around £61), and customs/fees were just under £26.
I filmed myself opening the big box!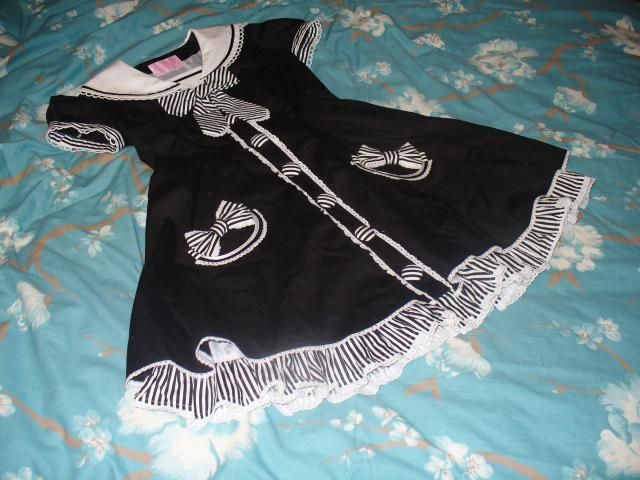 This was the item I bought first, a sailor OP from Angelic Pretty. I believe it's called Tokimeki Girl. It cost ¥5,460 (around £32). Unfortunately it is covered in white fibres and I noticed when I tried it on that it smells of smoke. However this is easily fixed.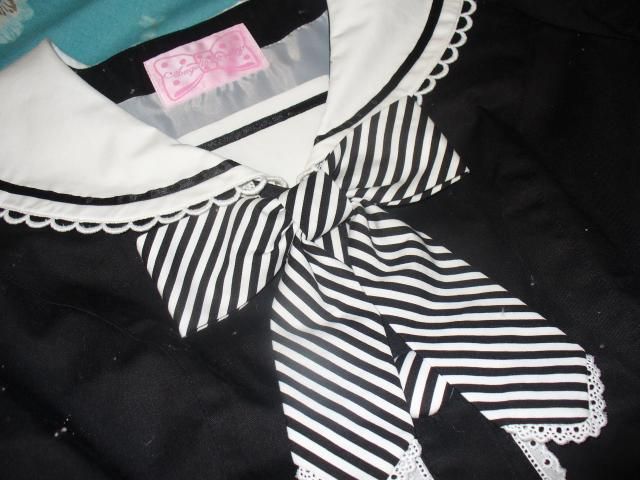 The sailor collar is adorable, and the dress undoes using the front buttons.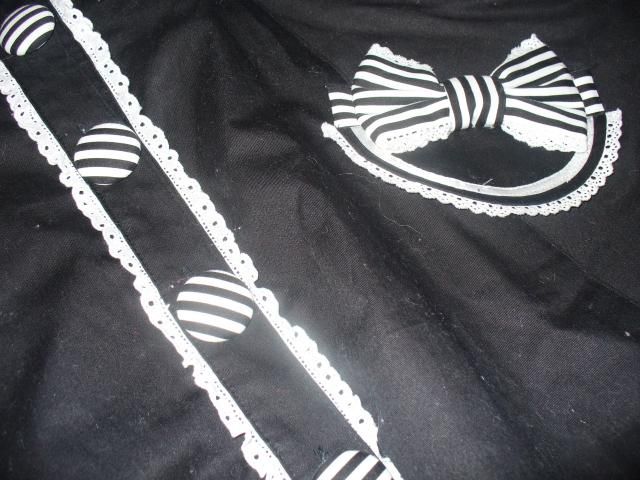 The pockets are functioning ones, and they're super cute too!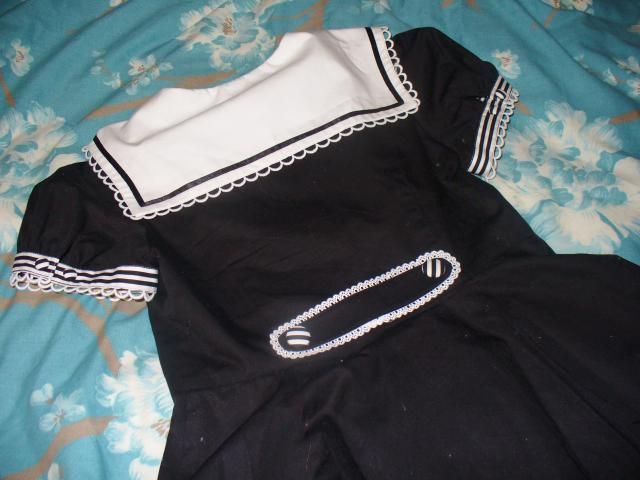 The back is pretty plain, which I think suits a sailor style. I think this will be fine as a casual dress, and I think it was a great impulse buy bargain!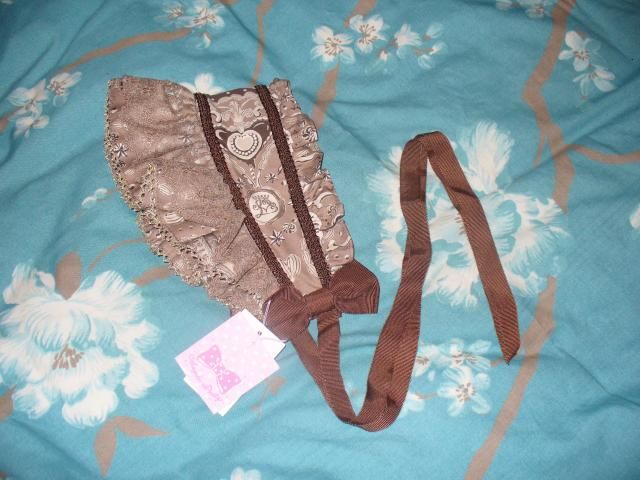 Next, I took the plunge and ordered the Musée du Chocolat bonnet after wanting it the whole time! I prefer it to the headbow as I didn't like the fringe on the bow, whereas this has really nice layers of lace on it. It cost ¥6,300 (around £37), so probably around retail once the fees are included.
Lastly, dream dress alert! It was a little pricy at ¥28,560 (just under £170), and a little more than what it was originally. But I love this piece a lot, and the yen was a lot stronger back then, so I don't mind all that much. I'd wanted this colourway of Holy Night Story since it was released back in 2010. I found the white colourway a few months later (which I think cost more than this one did anyway), and figured I could just sell it if I ever found green. I have no intention of selling it now, but I'm thrilled to have found my favourite colourway finally! I kinda want the wine one too...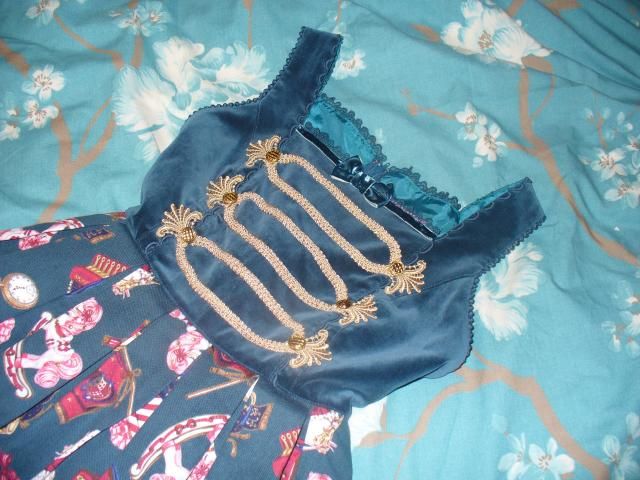 The military bodice in velvet is what I love most about this piece. So soft, and fits me like a glove!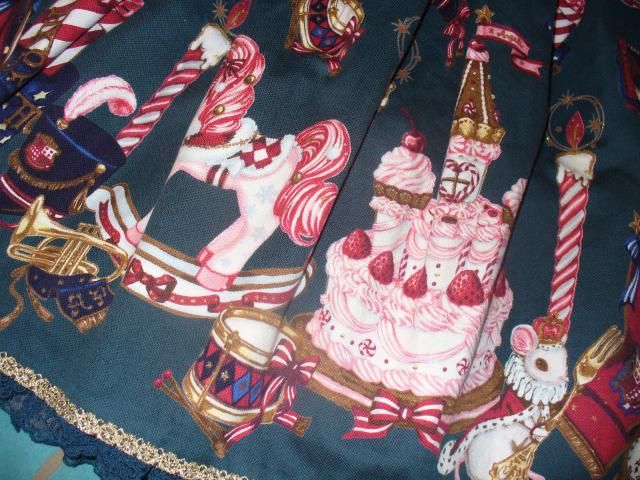 The skirt sections looks a tad faded to me, but maybe it always looked that way. The print is so glittery, and the lace looks amazing in this green colour. I was intending to wear Holy Lantern for my birthday, but now I'm torn!
I also picked up something for Sophie's birthday which isn't until April, so I can't post it even though I really want to! I love it, and if she doesn't then I'm keeping it haha.