This week's
Lolita Blog Carnival
theme is romantic coordinates. What better theme for Valentine's Day?
I'll be doing this post with the aid of Polyvore, which I'm really bad at using. So I apologise in advance!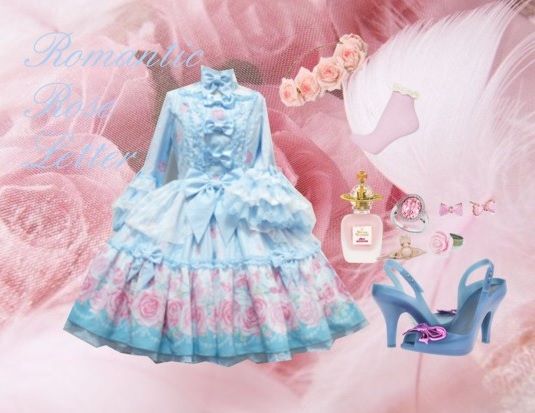 This is my romantic coord, which incorporates several themes I think exemplify romance.
Nothing says romance like roses! I also think that flowy fabrics have a more romantic feel to them as well. I kept the colour palette simple, and while I went with pastels and an OTT dress I tried to give it a more mature look overall with the Vivienne Westwood heels and simple accessories. Lacy sheer socks would be better than these, but I couldn't find any! A few feathers in a rococo updo would be super romantic also - rococo is all about dreamy romance!
I'm sorry about this being such a short post, but I'm really bad at making coords in ways like this orz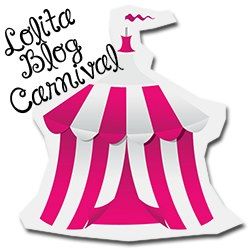 Beyond Kawaii ♥ Bloody Tea Party ♥ Breidholt ♥ Daily Fuckery ♥ Hello Batty ♥ Her Lumpiness ♥ Lady Atropa ♥ Lolita Glamour ♥ Parasol Obsession ♥ Pink Lace & Glitter ♥ Pretty Little Habits ♥ New Vogue Children ♥ Northern Star ♥ Sweet & Simple ♥ Vanillas Traumfabrik