Apologies for missing last week, I just had too much going on and didn't have time to get it done! But I'm back on the
Lolita Blog Carnival
train this week!
I found it difficult to choose a favourite colourway as I love dark green at the moment, but wine red is my long-term favourite colour. I'm going to go with green for this, but luckily all my favourite green prints also come in red! It's just that my red favourite prints would be a little different ;P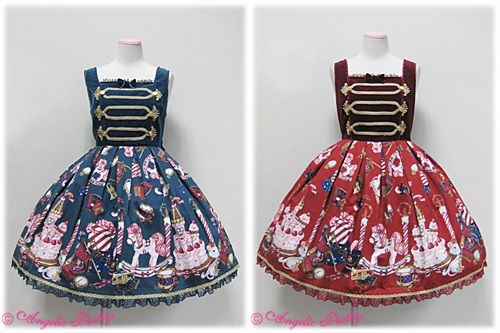 Holy Night Story
. I love the green colourway the most, even if it does look more blue to me! I just love the velvet bodice and busy but tasteful print.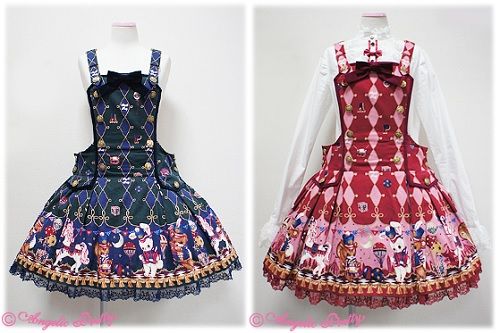 Toy March
. I love the shape of this salopette, and really hope to own it some day! The colours are gorgeous in the diamond criss-cross on the print.
Wonder Queen
. I love the banner-like features, gold details, and loose Alice In Wonderland theme. You probably guessed I like this print since I own two pieces from the series!
So those are my picks! If you were wondering, my picks for wine red would be Holy Lantern, Wonder Story, and Moon Night Theater.
What is your favourite colourway?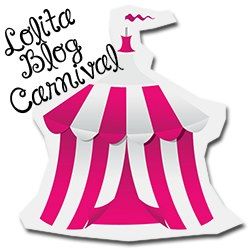 Breidholt ♥ Elegant Poupée ♥ Lace Teapot ♥ Lolita Glamour ♥ Nortern Star ♥ Vanillas Traumfabrik