This week's
Lolita Blog Carnival
post is about the big scary future!
To be honest, I can't see myself wearing lolita in 8 years time. I rarely wear it now, so I can't see myself at 30 still wearing it. I imagine I will still have a bunch of dresses, but if I was still wearing it I would probably wear classic or gothic instead of sweet due to my age.
But who knows?
Knowing me I'll probably throw myself back into it when I have moved out and have a better job, and end up as Momoko wished...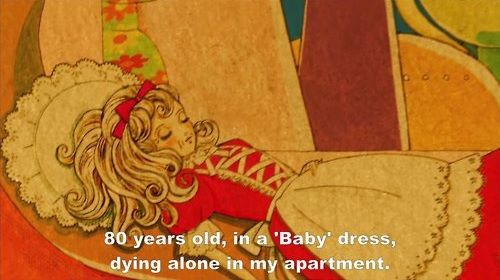 I think I would be okay with that!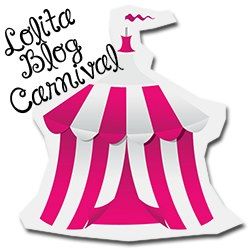 A Sweet Lolita's Disney Life ♥ Elegant Poupée ♥ Hello Batty ♥ Lace Teapot ♥ Masquerade Doll ♥ Northern Star ♥ Poppy Noir ♥ The Bloody Tea Party