When I heard that Angelic Pretty USA would be stocking lucky packs, I just had to try to get my hands on the Omekashi Doll set. I also impulse bought a Candy Sprinkle special set!
They were released on the 26th of December, and arrived on the 13th of January. Unfortunately AP USA decided to mark the value up by $110, making my VAT & customs bill £142. Fuming! I will try my best to avoid using AP USA from now on if I have alternative options, as I now have to go through the stress of making a claim with customs to get some money back. Also the shipping/insurance cost a whopping $80.
But anyway, onto the packs!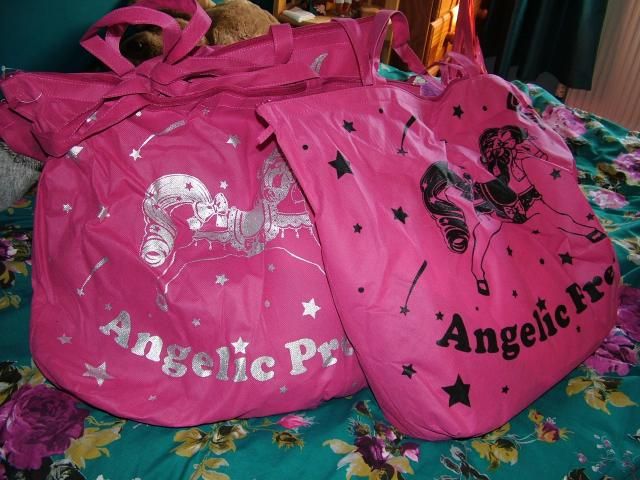 I love how all the different packs had different colour print on the outside!
First up, Omekashi Doll set in black. It cost $130, which isn't a bad deal even with the extra costs I think.
I was sad to see that there is a bustle on the back of this, as I wanted it as a really casual everyday JSK. It is really cute though with the ruffles, even if I'm not keen on the shirred straps!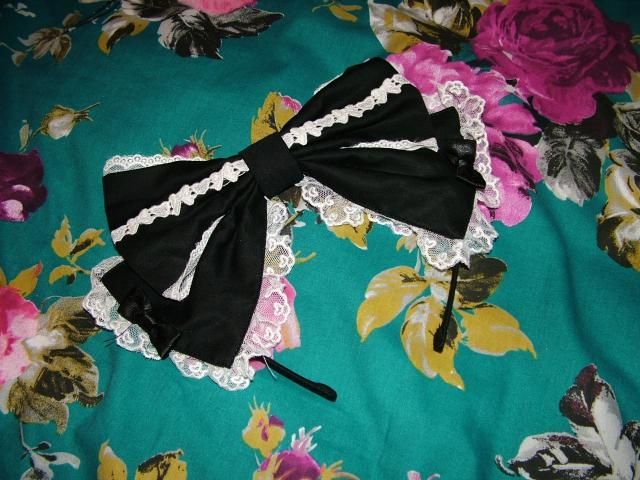 The matching headbow. It's actually really huge which is a shame as it won't look right on me, to be sure.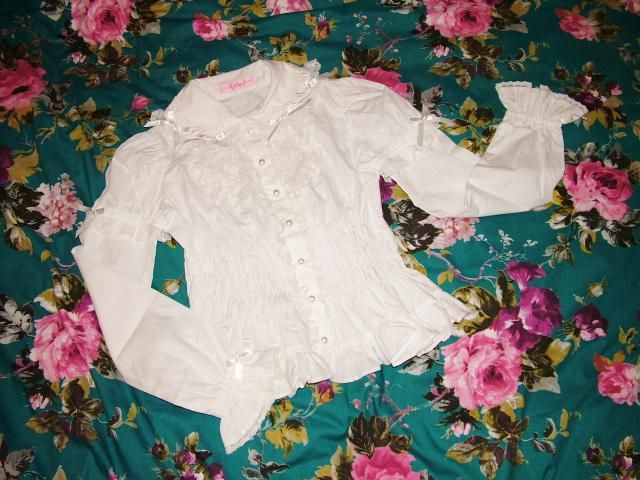 I was worried about this blouse due to shirring being heavily features, but it actually looks like it'll be really cute. It has detachable sleeves and lots of lovely lace.
Another little disappointment as the details on the socks are grey and not white, so they don't match. They will be cute in casual outfits though, and feel soft and warm.
There was also a small black heart bag the same as in the Candy Sprinkle salopette set, which I am selling to a friend.
And this is the big one - the Candy Sprinkle special set.
The JSK! It's a shame that it has full back shirring, but that means that it has 2 pockets!
Print detail. I fell in love with the swans, which is the main reason I got sucked into buying packs this year. The colours of the print look so much nicer in real life compared to the stock photos.
I love the bodice details on this version of the JSK. The buttons are really sparkly, and the collar is a unique touch!
The bonnet! It looks a little silly on me, but I'm hoping I can make it work. I wanted this set for the bonnet, although I'd like to pick up the headbow some time too.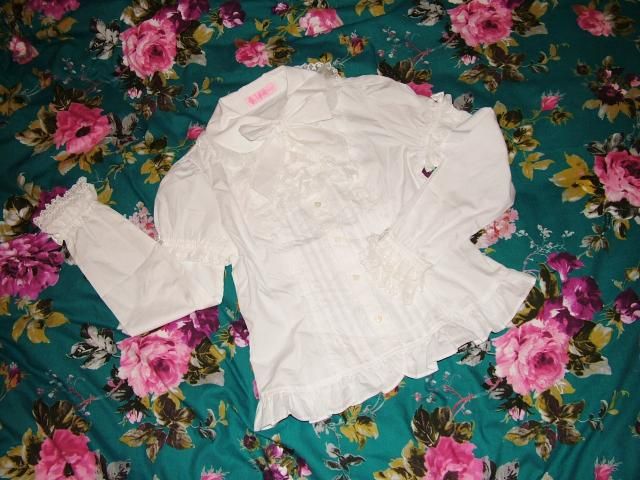 The blouse has no shirring at all, so I don't know if it will even fit me yet as I haven't had a chance to try it. If it does, it'll probably a bit of a squeeze! It also has detatchable sleeves, along with detachable ties at the top and a jabot.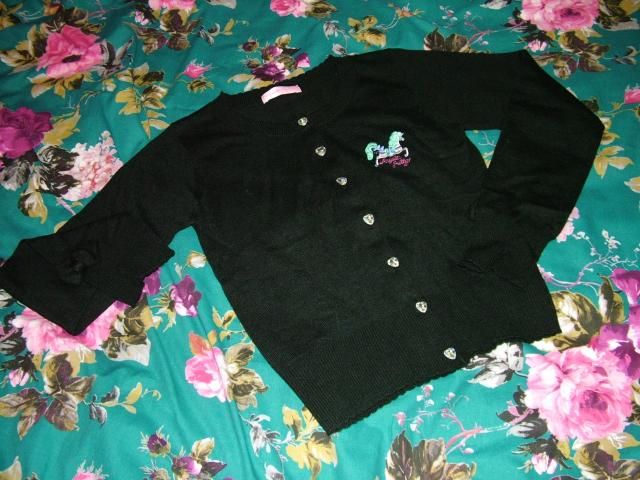 Cardigan, which I kept forgetting about. Looks very small, and has a line of discolouration running down the back. Love the buttons though, and the bows on the cuffs!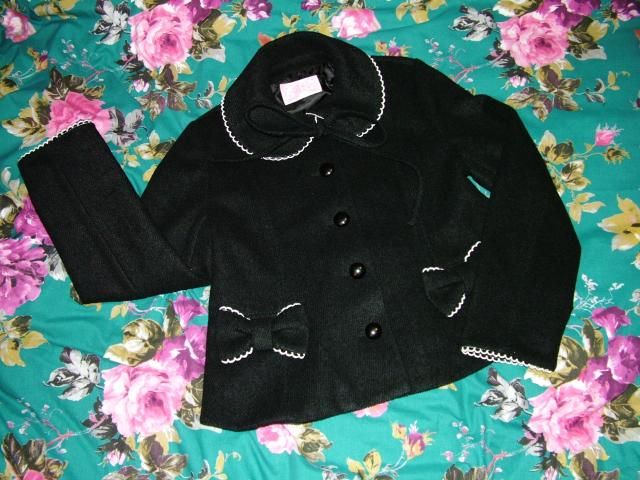 The coat! It's really heavy and thick and warm. It looks odd from the back when worn, but it has to be big to allow for the petticoat I guess! Which reminds me, there was no petticoat in this set this year, which is a bit of a shame.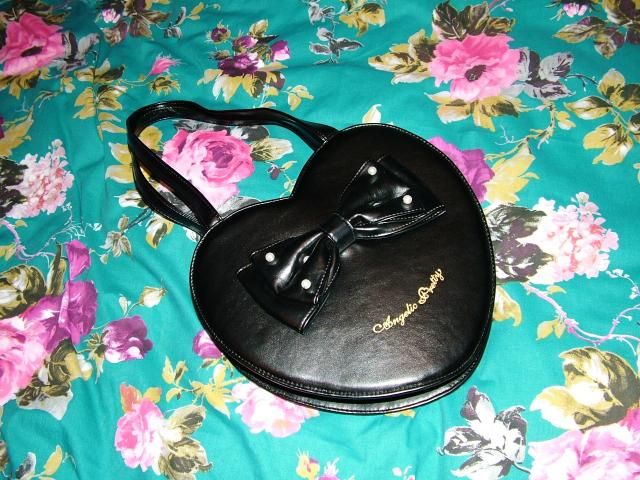 Big heart bag! Soft fabric, couple pockets inside and one on the outside, nice size for all your bits and bobs. I'll probably use it quite a lot, but I guess the shape is a little impractical.
There were also socks the same as in the salopette set, which I will be looking to sell.
Overall I guess I am happy with these sets, although the customs was a bit of a blow.