This year I may have gone a bit overboard with new year happy packs! I wasn't even keen on the print other than the swans...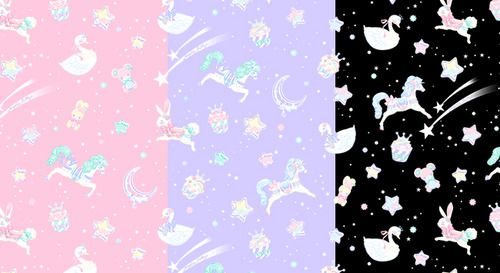 AP surprised me by releasing the packs somewhat early this year...or rather, last year. Second week of December if I remember correctly? I wanted a salopette that wasn't pink for once, so I ordered a lavender set on the 12th as the black was already sold out. I managed to catch it on a restock on the 14th though, and so my overspending began. They cost 12,600 with 3,937 shipping and £32.23 customs/Parcelforce fee each, totalling just under £130 each. I got them on the 10th after big delays over Christmas and New Year.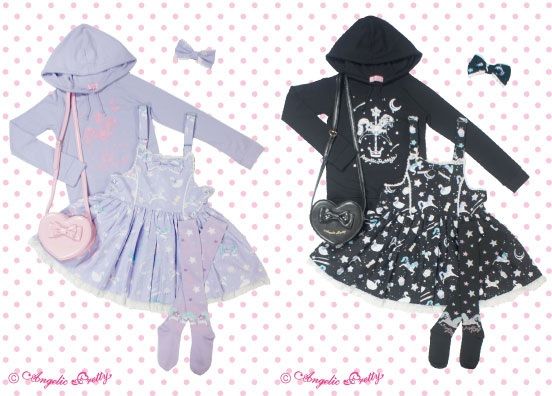 To be honest I really liked the pink set this year, but since I have 3 pink salopettes already I needed something different!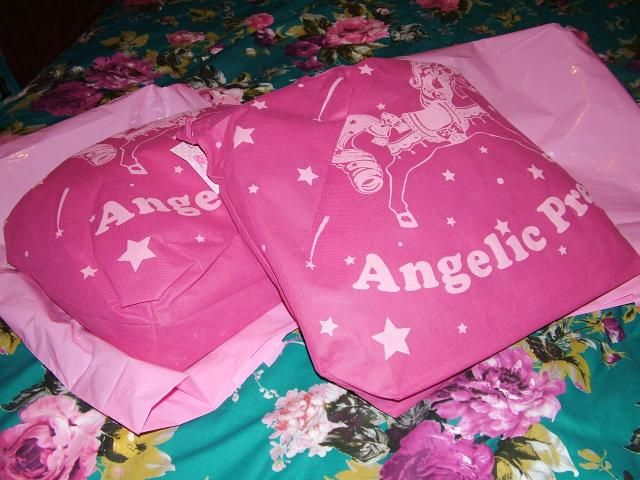 The packs! As usual they were wrapped in Angelic Pretty plastic bags and then in bubble wrap.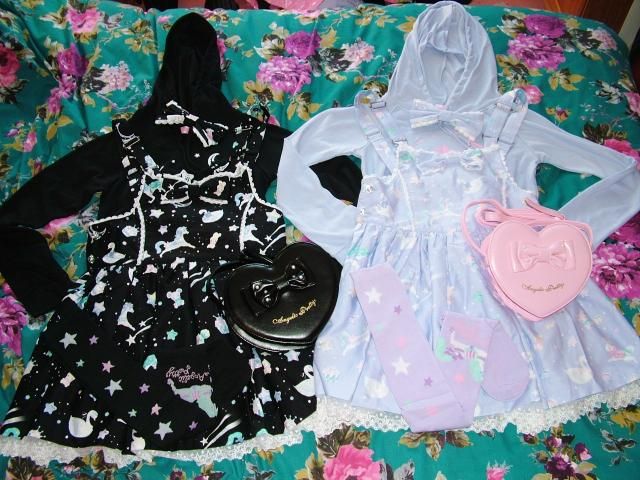 The sets themselves.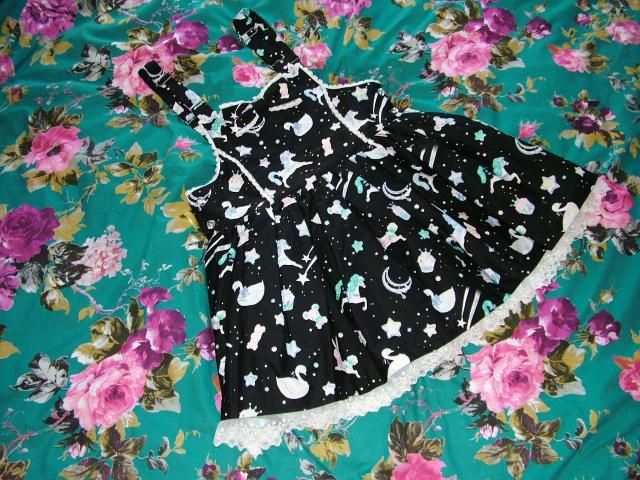 Black salopette! The buttons are so shiny and adorable. These salopettes actually have back lacing for once, which means they should be more flattering as they're more adjustable for smaller waists! They only have one pocket each, but are nicely lined.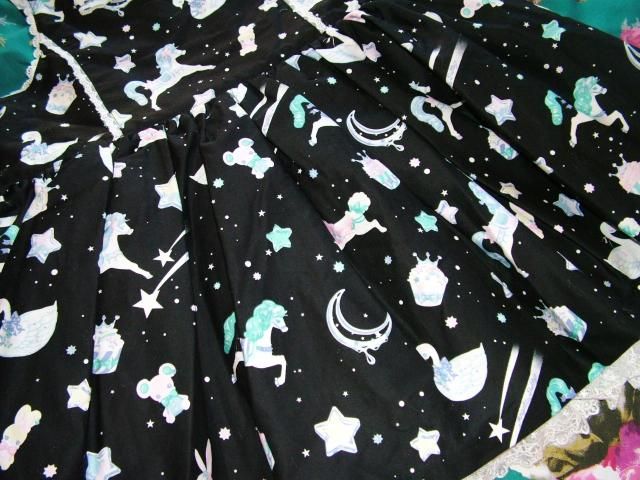 Print close-up. The colours are kinda odd and remind me of bubbles. The swans are so adorable! Angelic Pretty needs to do a proper swan print.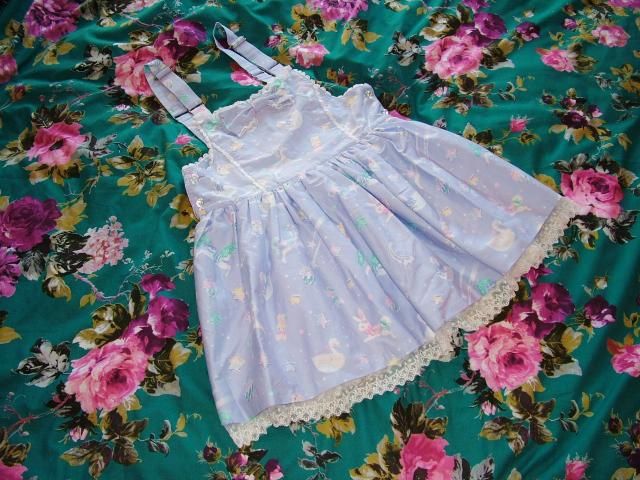 Lavender salopette!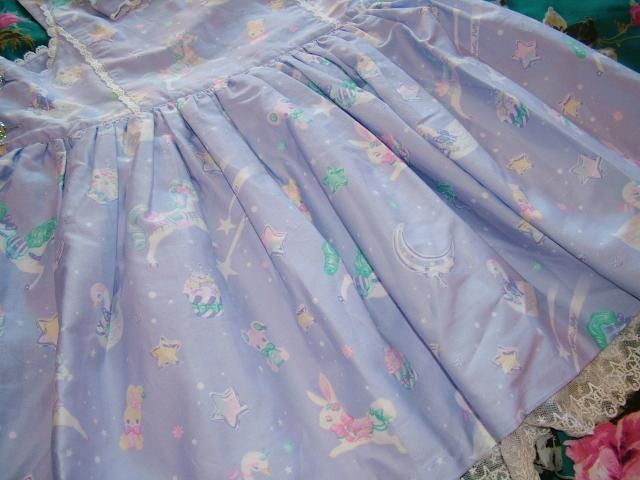 The print doesn't show so well, but the colour is adorable!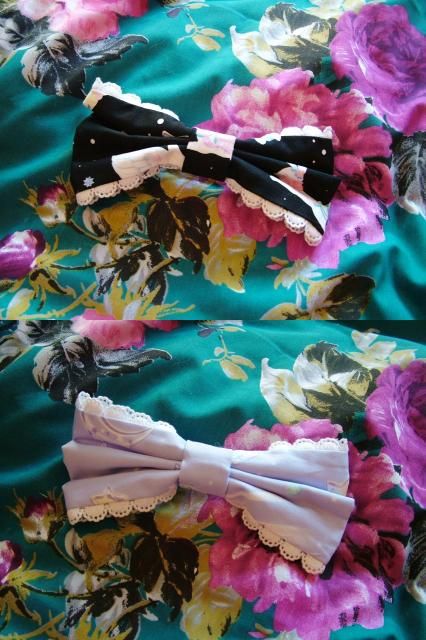 Barettes. I still don't get how to use these really!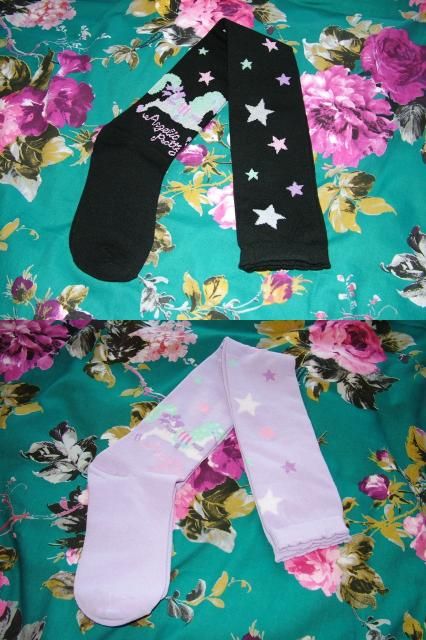 Socks. The lavender ones aren't a perfect match colourwise. I love the over-knee length though, and they feel nice and thick.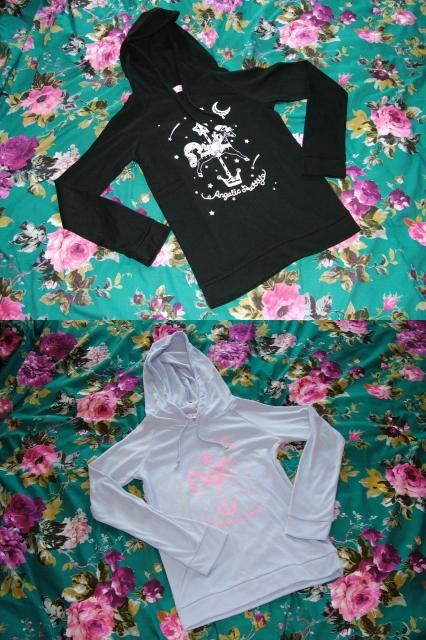 Hoodies! These are super soft, with the lavender slightly softer than the black. I have a feeling a lot of these will be coming up second hand as I'm probably the maximum measurements that would be okay for them.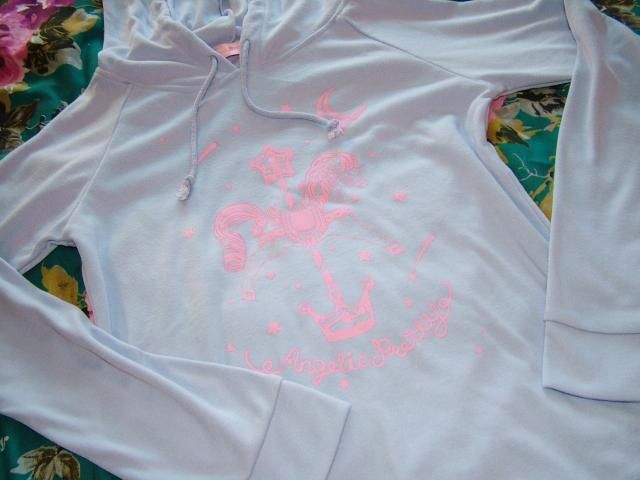 Close-up of the cute carousel pony print. This was one of the things that made me want the sets, as I love carousel prints! Also means it will match a lot of things I own already.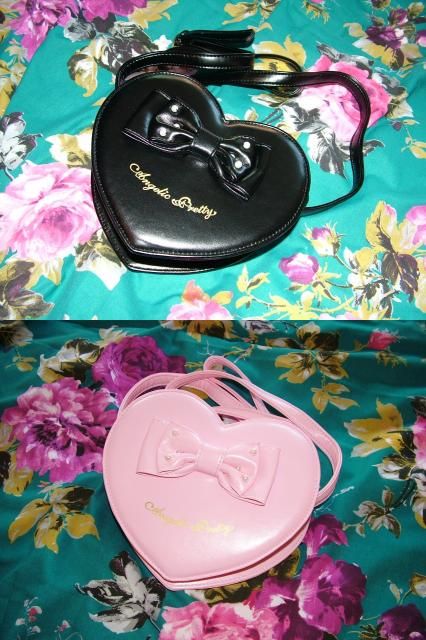 Bags. To be honest I wish the heart one was lilac, even though that would make it match fewer things that I own. The set just seems a little unbalanced with one random pink thing. Maybe the hoodie should have been pink with lavender print? Oh well. They're probably a little too small for me to use often, but they aren't a bad size. Big enough to fit phone, purse, keys, and maybe a snack or camera. However the material feels softer than last year's ones, so I don't think it'll cope with being bashed about so much. The pearls are a nice touch though.
I'm actually really happy with these packs! I think everything is much more useable for me than the previous years, and I think the salopette will look adorable once I've adjusted the straps and lacing to my size. It doesn't even seem too short this year!
I also recorded myself opening the packs on my new(-ish) YouTube channel, with a little worn demonstration at the end. You can check it out
HERE
.