If you are a follower of Black Milk you will know that recently a whole bunch of stuff was taken off the site, never to return! As such I got in one last limited order and picked up a few bits in the museum release too. I can't link pages this time as these items haven't been added to the museum yet!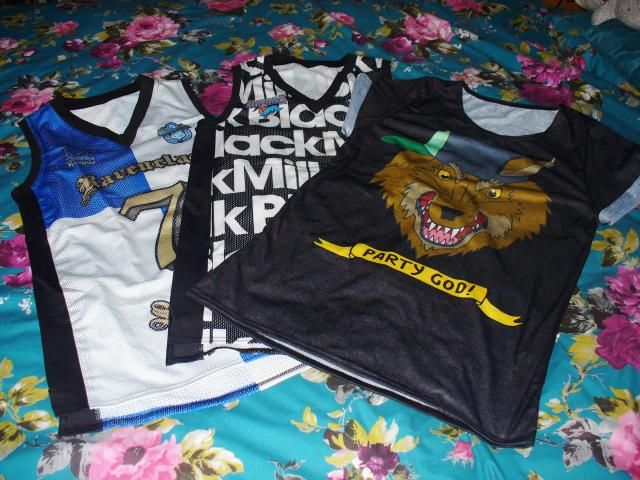 This was my limited order! I finally took the plunge and got some shooters, although they look horrid on me as I'm too short and probably should have sized down. These are the Ravenclaw Shooter and Black Milk Shooter. I also finally bought the Party God BFT fromt the Adventure Time collection. I had to size down as my size was sold out (and I knew not to size up as my Gunter one was way too big!), and it fits but isn't as baggy as I'd have liked unfortunately! I might try to size swap it.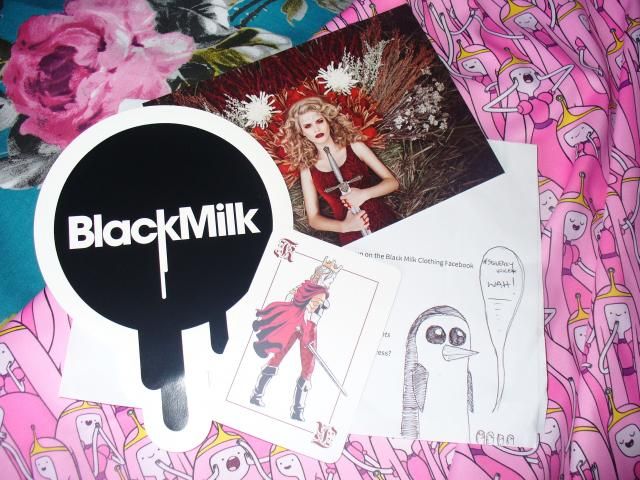 I got a Gunter drawing with my museum release order =P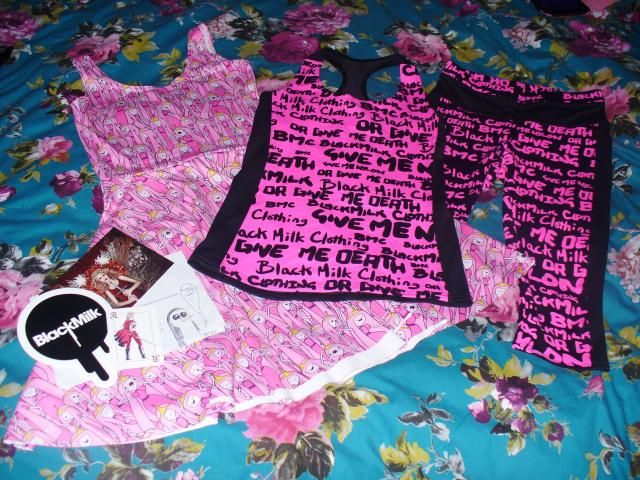 And here are the items I scored! The Princess Bubblegum Scoop Skater I had to buy a size too big as I was too slow to snag my usual size. It's actually a lot more comfortable due to this, but not as flattering and a little big Dx On the other hand, my Highlighter Gym gear I bought in usual size and it's TINY. Which is annoying as it said to size down if you wanted it tight. Doesn't really encourage me to go out running when I'm too fat to wear it! Hopefully I can slim into it eventually though. I really preferred the plainer versions (the ones I got are too
LOUD
), but I thought a size up would be too big and so didn't go for it. DAMNIT haha.
While nothing fit how I'd have liked, I'm still reasonably happy with my purchases. I didn't want to miss out on owning something Ravenclaw from the Harry Potter collection, and I wanted gym gear specifically for running which I can still use despite hating how it looks on me! I should probably not buy anything else for a while though, especially since my second Battle Of The Kings package seems to be stuck in customs!