This morning Crystal Dream Carnival finally arrived! I say finally but the only hold up was the headbow production, as everything arrived quickly after dispatch and without customs (woohoo!).
I filmed myself opening the pack
HERE
, but I thought I'd do a blog version too as it'll look much nicer!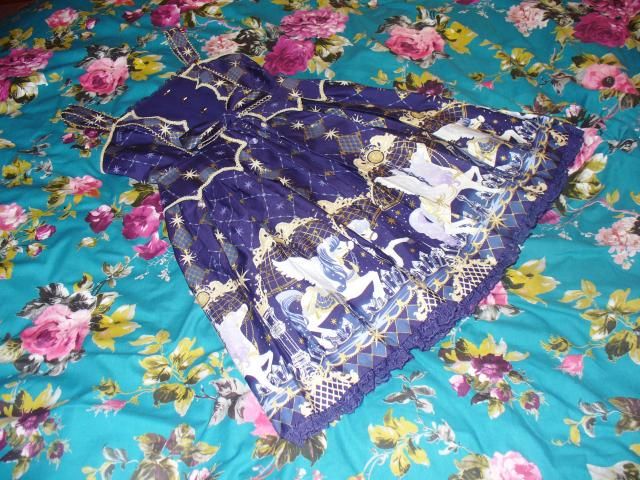 I immediately realised that I made the right choice of main piece, as this one shows the print perfectly without overcrowding it and it is very flattering in my opinion.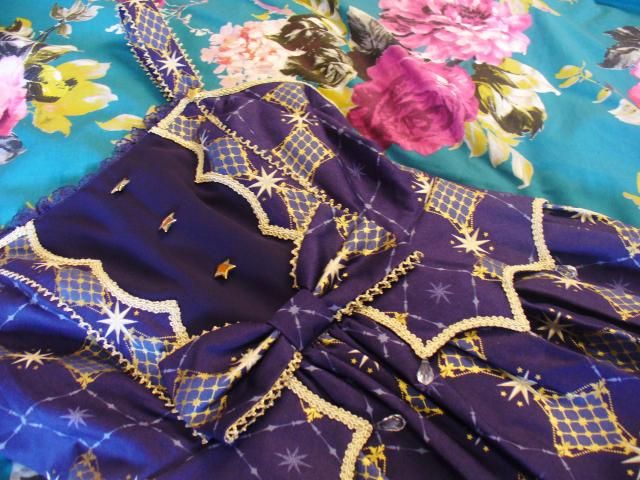 The reverse scallops look amazing, and the gold star buttons are the perfect accents to the print without being over the top. The slight sweetheart neckline is perfect. The material behind the buttons is actually chiffon, which I wasn't expecting!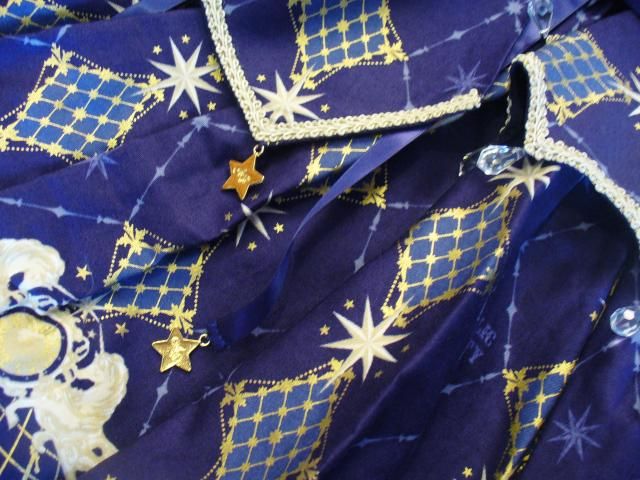 There are even little stars on the waist ties, and lots of little crystal drops on the points! And the lace has ponies on, as you would expect.
And the print is gorgeous, of course! There are so many details I didn't notice before, like the gold bracelets and crowns the pegasus wear. I didn't notice the little unicorns in the background before either. Adorable!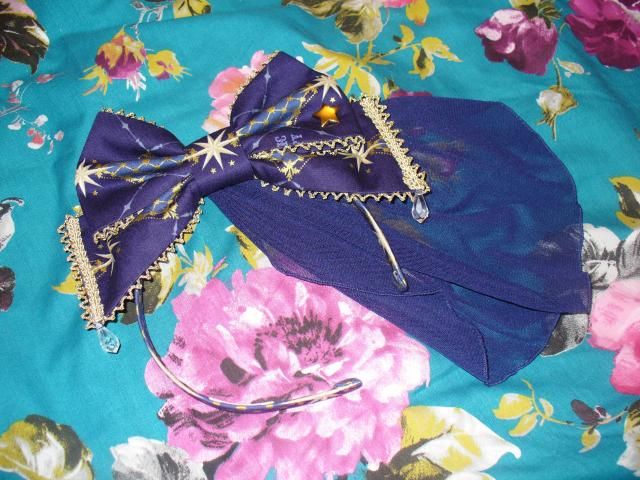 The chiffon-type train on the headbow is a little odd in my opinion, and will be difficult to make work with my flat hair, but I love that the star button and crystal drop details have been carried onto it.
I am so so glad I was able to get my first choice colour, as the print really pops on the navy. I hadn't realised how much I would love this piece until I received it. I wish I could wear it all the time!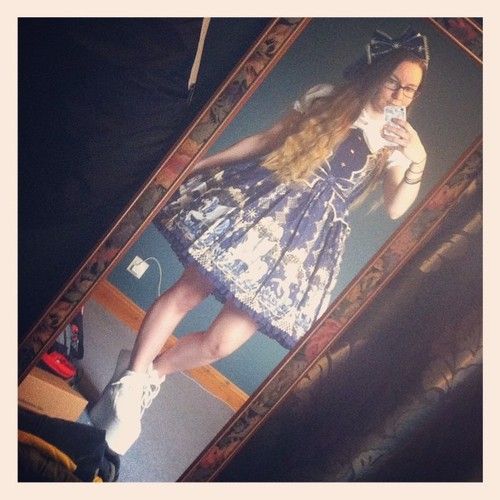 And a quick outfit thrown on as I wanted to try it. It fits so well (I didn't even have to adjust the back lacing), and flatters the figure. I like the length too, as I like to show a bit of leg! I think the side bow suits me better than a regular centre bow as it works better without bangs. Apologied for the YRU platforms...but I love them to pieces too, and somehow like them with lolita as they balance out the big skirt! My blouse in this outfit is from Anna House.
I'm definitely thinking that this release coinciding with Sailor Moon Crystal can't be an accident...but maybe I'm just reading too much into it!
I can't express how much I love this series really! I hope to own the OP one day too as that was the cut I liked the most, but this piece is definitely more versatile. I'm so happy with my purchase! Now I just need an excuse to wear it =3