Ugh sorry guys, been working like crazy and don't have the energy to finish a bunch of posts I have started (again). So for now a lazy 'stuff I got recently' post!
Firstly, better photos of stuff I got from Antonia! I didn't get photos of posters or stationery though.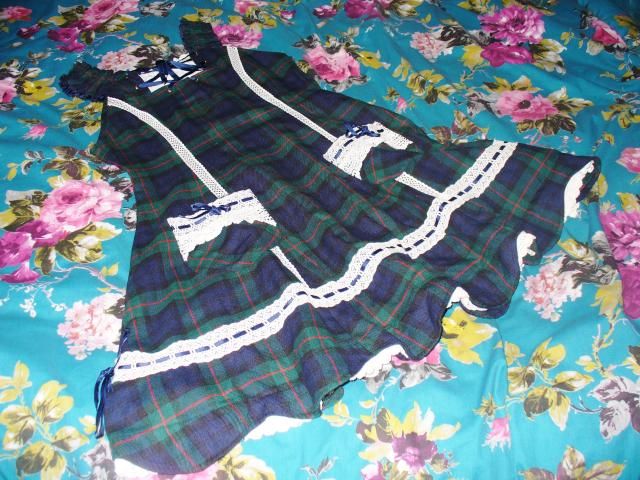 I got this Baby, The Stars Shine Bright JSK for £45. I said I wanted a tartan JSK like this, so it was a great buy! Sadly it doesn't have waist ties, but it actually fits pretty well without any anyway.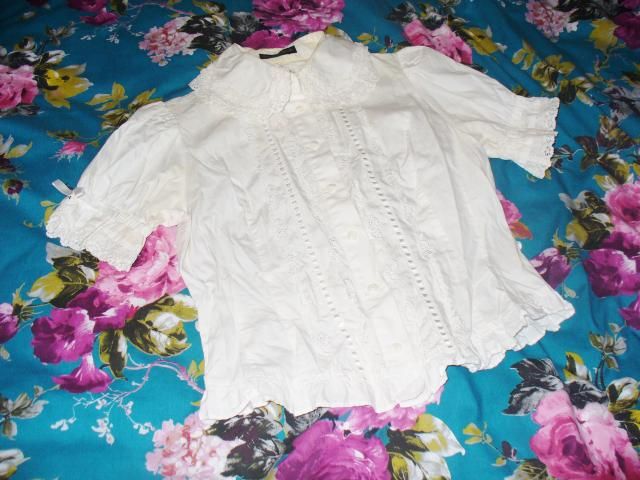 This Innocent World blouse was a freebie as it's discoloured, but I'm hoping to scrub the worst of it out! Also missing waist ties, but I never understood why blouses needed them when they'll always be tucked into something anyway.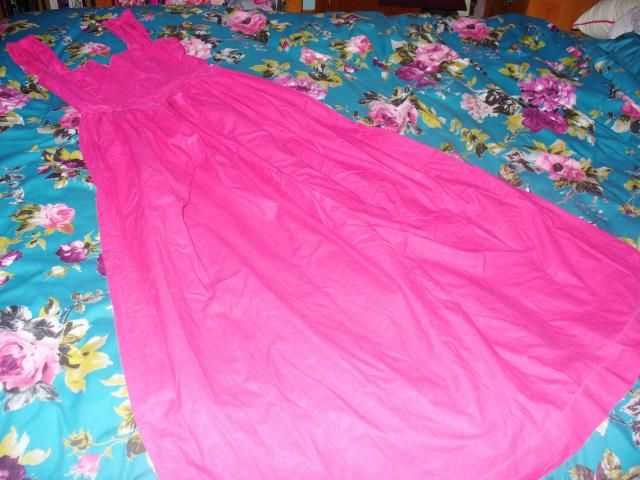 A suuuuuper adorable vintage Laura Ashley dress that was also a freebie. I love this! The fabric is actually subtly patterned, and it fits like a glove. I think I'll get it taken up though as it still drags on the floor several inches when I stand on tip-toes!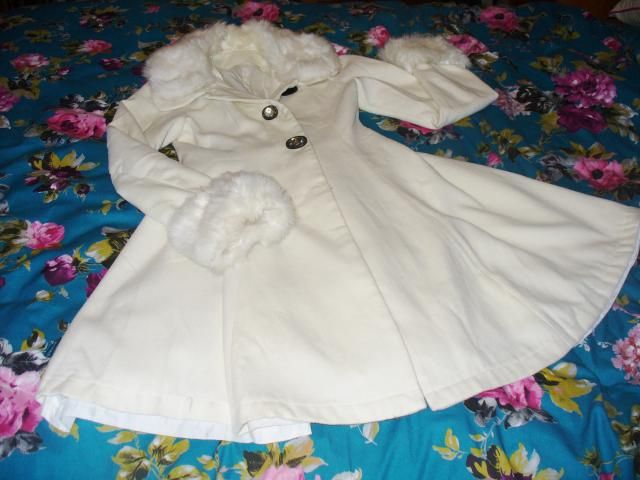 Last freebie, a lolita coat. It has a missing button, but also a cute ruffle-butt and I didn't actually have a lolita coat until now!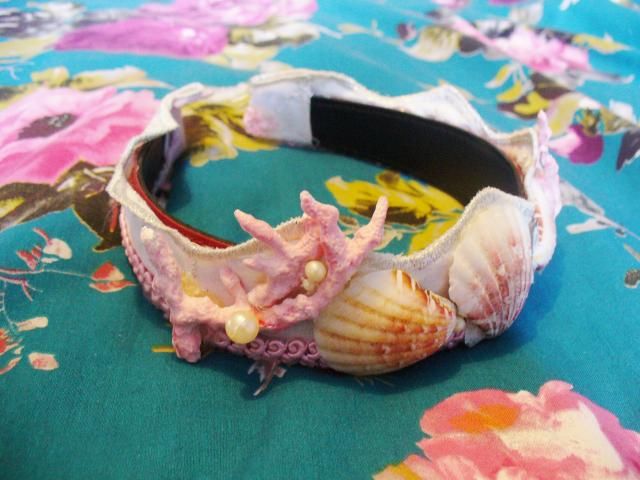 The rest of this stuff was a lot for £5, starting off with this amazing handmade mermaid tiara!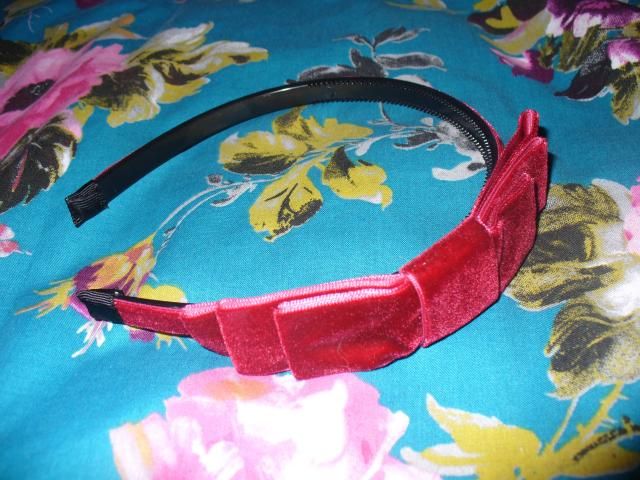 Red velvet will match so many of my things, and I was needing more sensible headbows.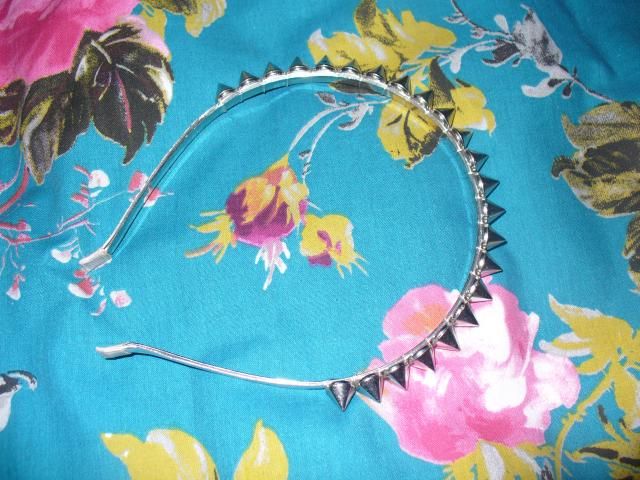 Who doesn't love spikes?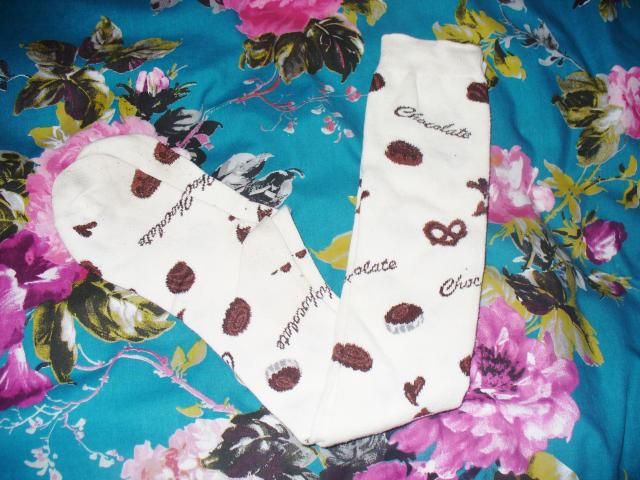 I was talked into these chocolate socks since I was wearing a chocolate outfit at the time and well, they'd make my outfit suited to winter...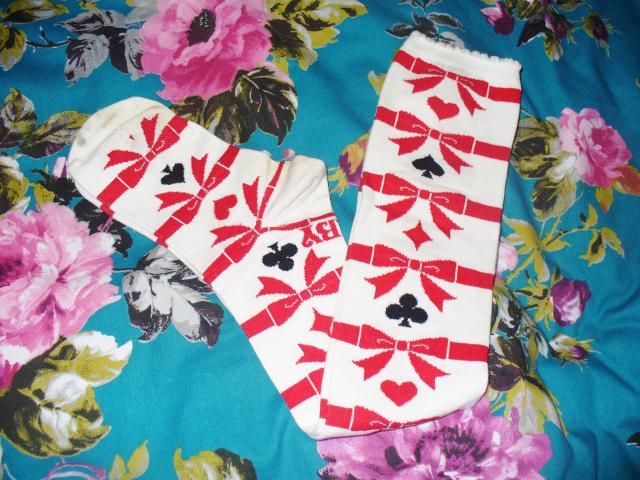 And BTSSB OTKs just because they needed to go and no one else wanted them. How could I say no?
Next, some little Ebay gets!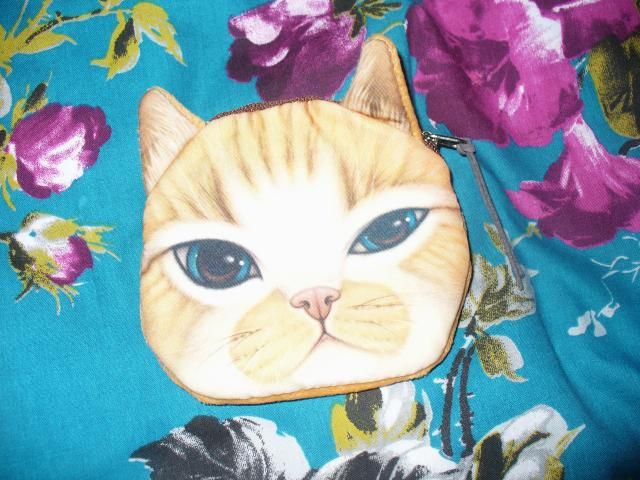 My old purse was really worn out, so I got a cat purse for 99p!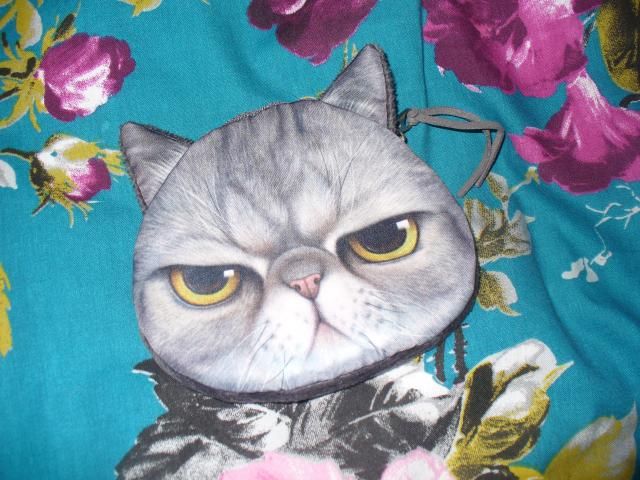 ...and another as I couldn't decide =P they're actually super soft on the back and lined really nicely!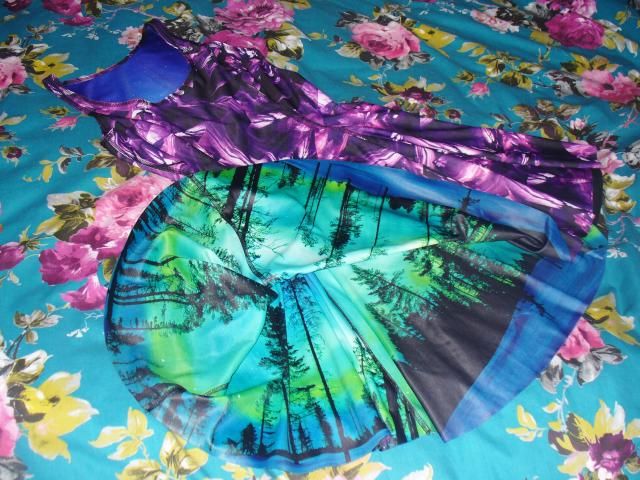 I also bought this Black Milk
Amethyst vs Aurora Skye Inside Out Dress
from Kath via Ebay. I paid a whopping £150, but I
NEED
all the IODs!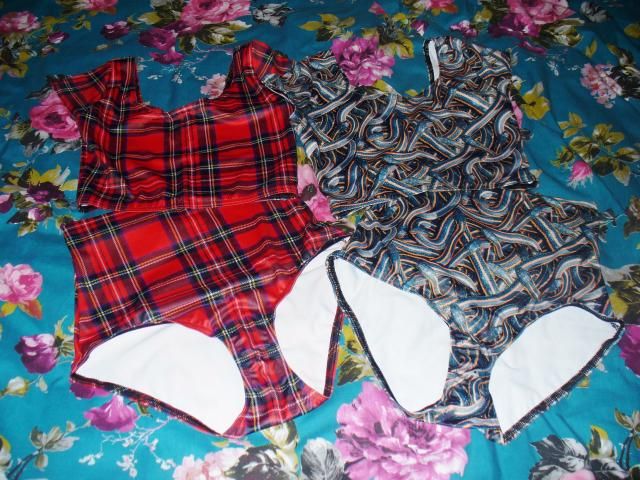 Next, the rest of my Battle of the Kings order finally! I got hit with customs this time, booo.
Tartan Red Nana Suit Top
,
Tartan Red Nana Suit Bottom
,
Snake Pit Nana Suit Top
, and
Snake Pit Nana Suit Bottom
. I literally only bought Snake Pit to wear to see Enter Shikari...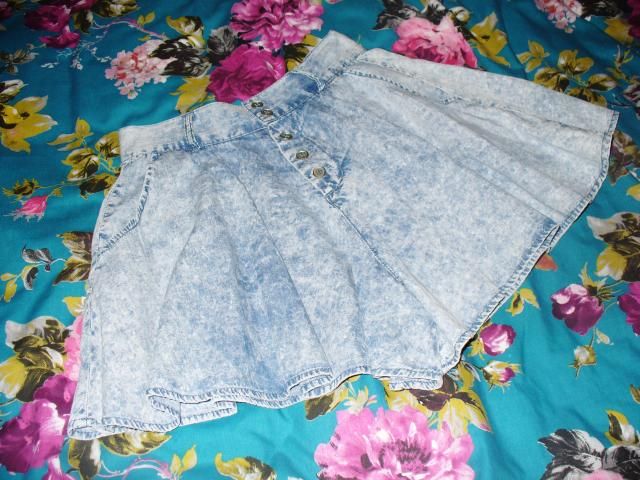 Lastly, I picked up these cute shorts from New Look for just under £20. The material is kinda thin and I'm kinda bummed about still maxing out a UK10 (my starting size) after a year of dieting and being hungry, but this cut is just so adorable!
I actually finally started hanging up and sorting out my Black Milk, so hopefully I can have a huge clear out soon and get things tidy enough to do a room tour! I dunno though as I don't have much time and my anxiety is crazy enough right now without trying to throw away most of my possessions...