I've been wanting a fashion harness for ages but they are generally really expensive. So when I found out that Aliexpress sell many of them, I had to give them a go!
I ordered on July 5th, and they received today on the 22nd, so it didn't take too long, really! Shipping was free, and there were no customs charges.
I obviously didn't read the listings properly as 2 of the harnesses I ordered were apparently little wholesale lots! So I have a bunch of them to sell now, oops! It's also worth noting that these are replicas, and I have a feeling some sellers use images of the original rather than of their own product. The seller I used was dong lou.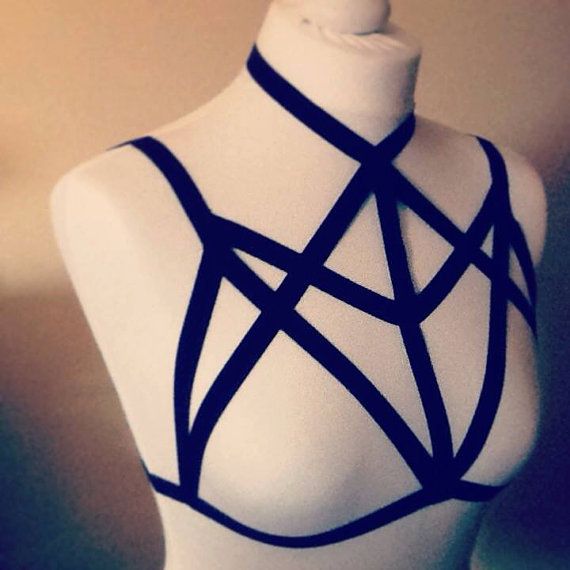 This first one was £11.56 for 2.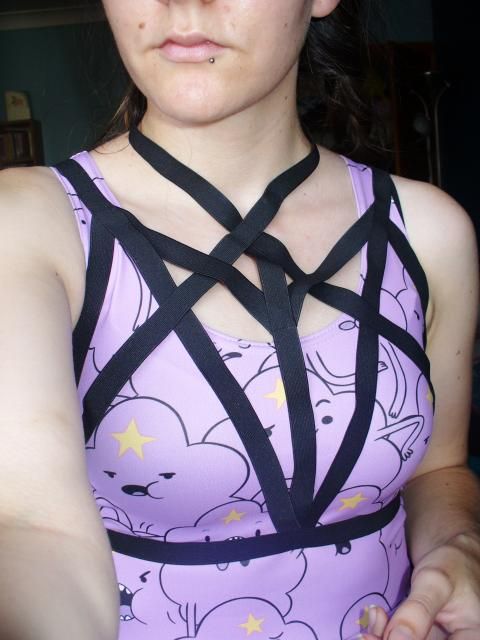 As you can see, several of the straps need adjusting on me as they're too long. Otherwise, I think this is pretty accurate to the photo.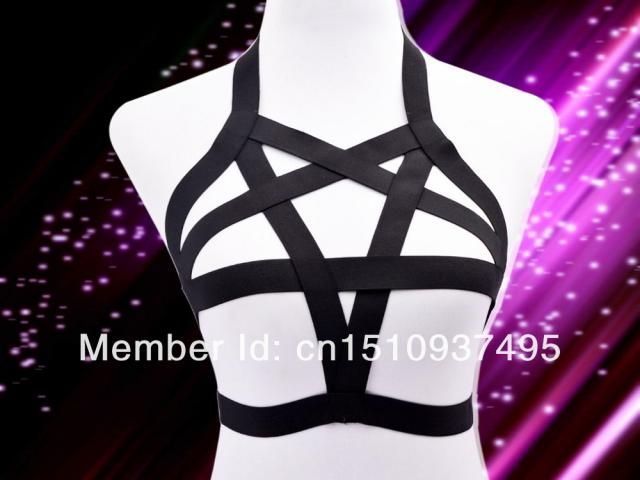 This second one was £5.48 for 1.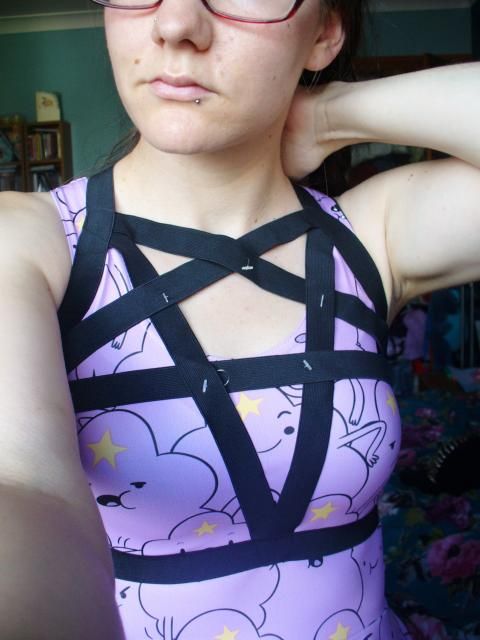 This is how I was expecting it to fit, and what I will try to alter it to be.
This is how it actually fits. A tad too big and long! Obviously the tags need to be removed, it was just easier to try on by leaving them in.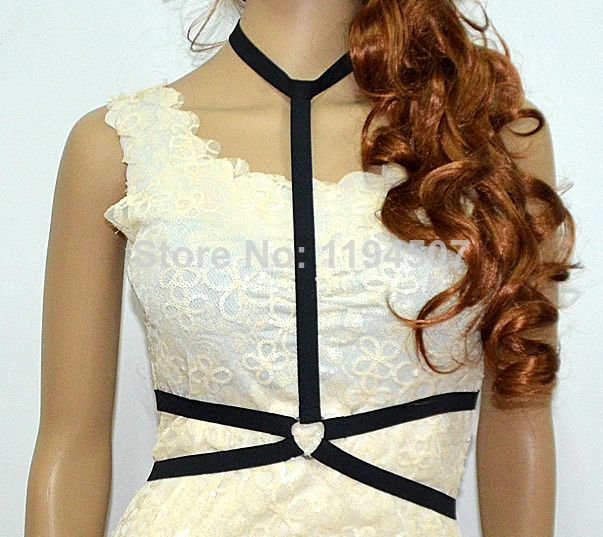 This third one was £4.65 for 3.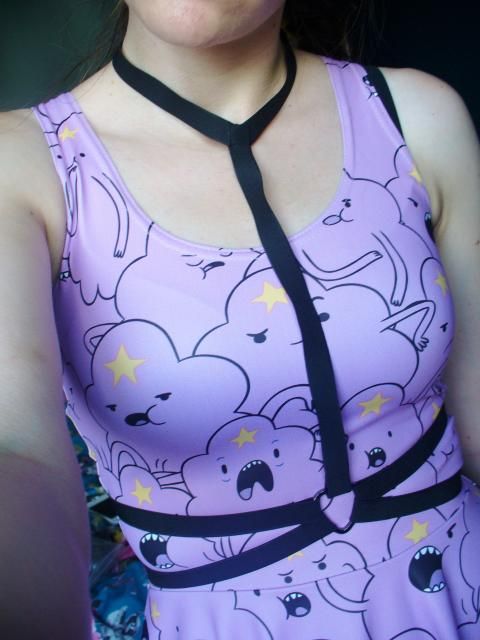 This one fits a little long too. It's odd, they all have adjustable back straps, but it's the length that's the issue for me!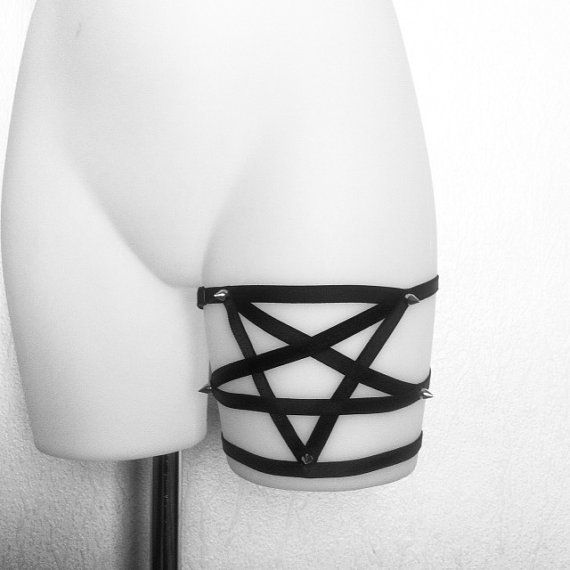 I also thought I'd pick up some pentagram garters as I've always thought they looked cool. These were £7.45 for a pair.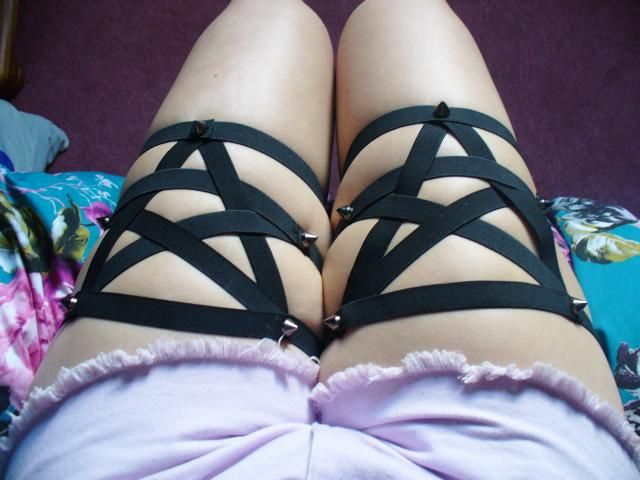 As you can see, they're too long and the straps are much too thick. Also while one is stitched fine, the other is totally different and has lots of exposed edges, which kind of sucks.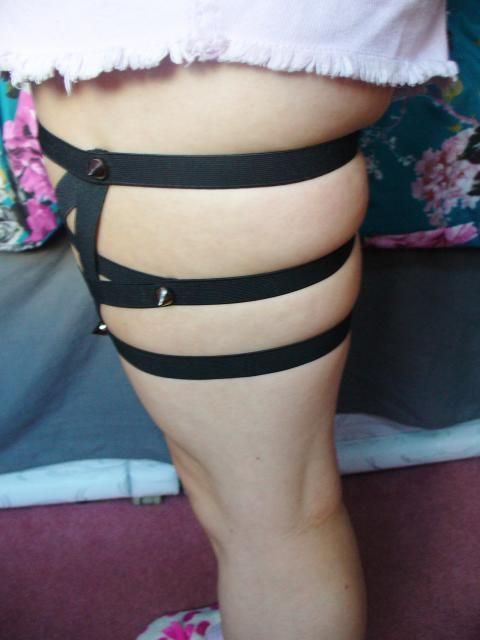 They're also super duper unflattering and make me look like a ham or something. I know I have fat on my thighs, but they're as toned as they could be!! orz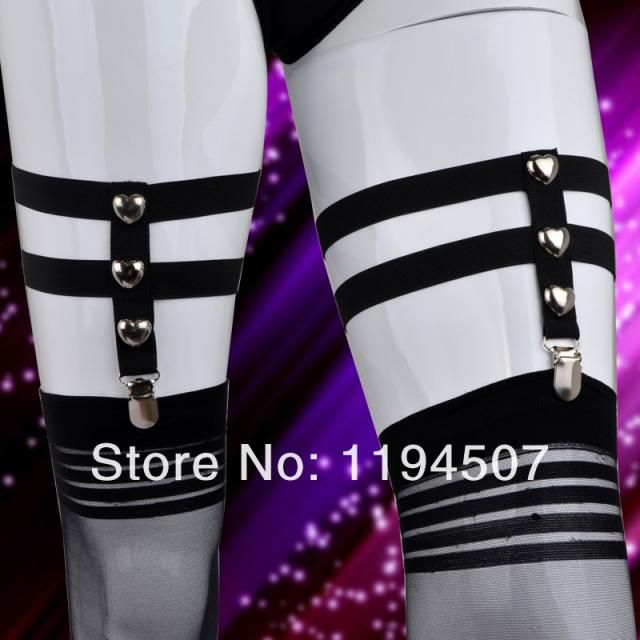 Lastly, I also picked up some simpler garters for £2.67.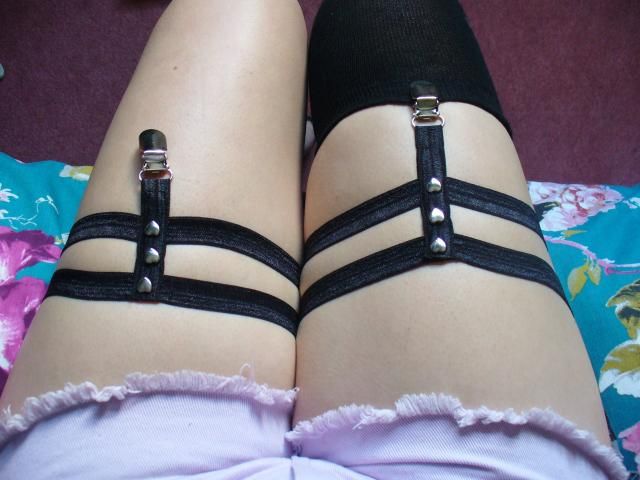 These are a softer, shinier material (all the others are kind of scratchy), and look thinner than the sale photo. They stay up better than I'd expected, but it's impossible to make them look straight! The clips seem pretty decent though.
While I will have to alter pretty much everything, I'm kind of glad I ordered as I was able to get all this stuff for around the price of one harness from somewhere else. I can also hopefully make back some money by selling the spares! I don't think I'd buy again though. I'll just save up for one decent harness if I get much use out of these ones.