After falling in love with some items in this collection, I finally sat down and watched Game Of Thrones! I've also made more progress in reading A Clash Of Kings finally after starting it last Summer.
Customs was just over £30 again (boo). Ordered on 27th March, shipped on the 7th April, and arrived on the 22nd.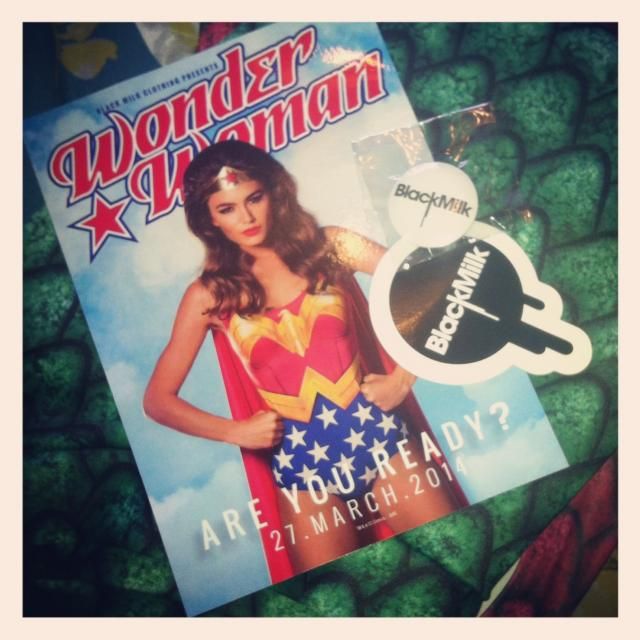 This time I got a Wonder Woman postcard, small sticker, and even a badge!
Drogon & Rhaegal Dragon Egg Skater Skirts
- $60.01 (£33.37) each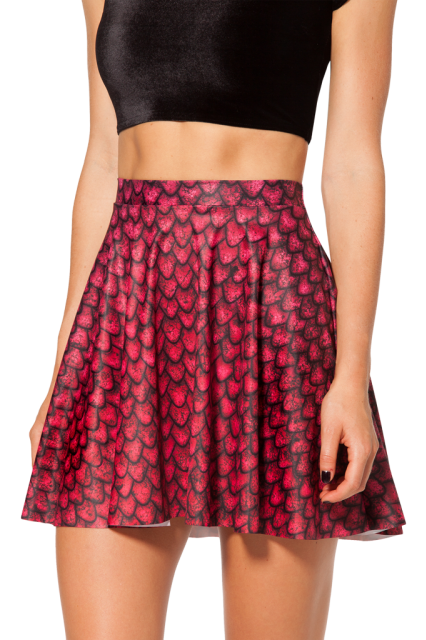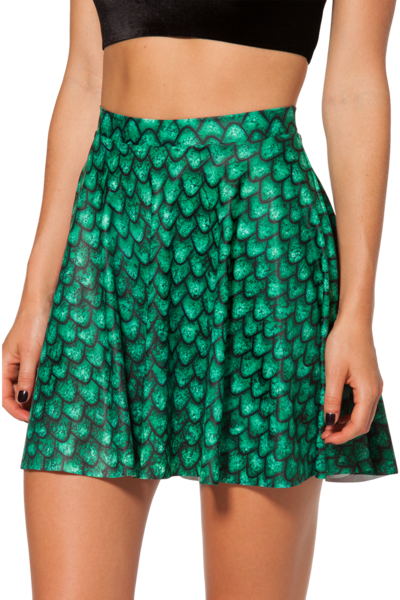 I couldn't choose between the skirts, so I ended up buying both!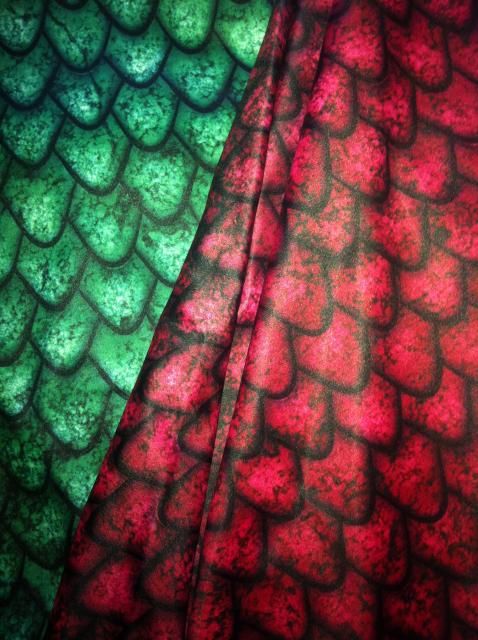 I probably shouldn't have, but I love them both so I don't regret it.
Drogon Dragon Egg Vegas Suit
- $100.00 (£55.61)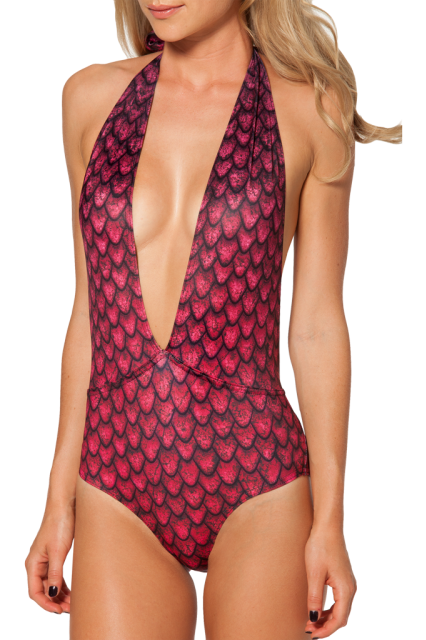 I loved this when I saw it, but thought it was way too expensive and wouldn't look right on my chubby, flat-chested body. But I bought it on impulse one day when I needed cheering up...oops!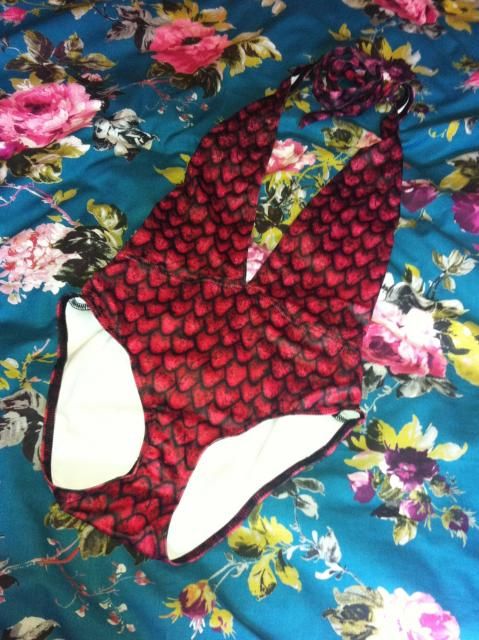 I found it funny that the size is printed on the crotch for some reason.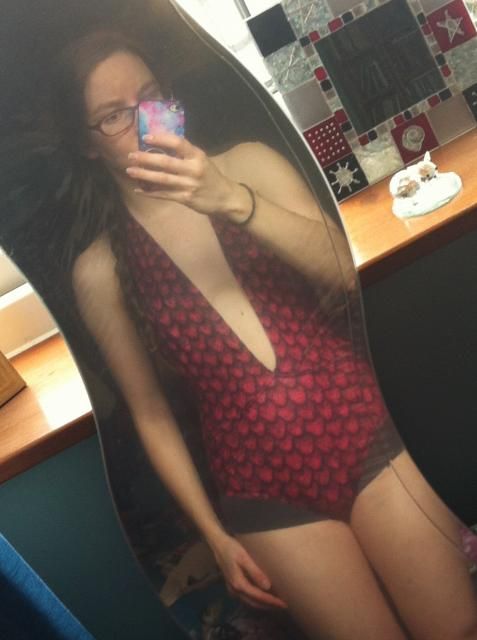 The cut is really strange as it doesn't stay covering my boobs at all, although this may be because my boobs are very small.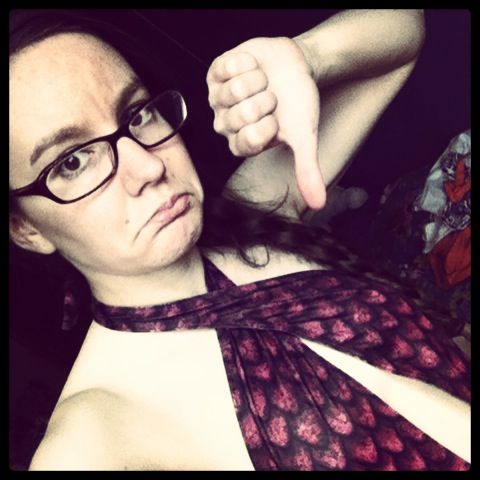 No booooooobs. Will need boobtape or glue or something!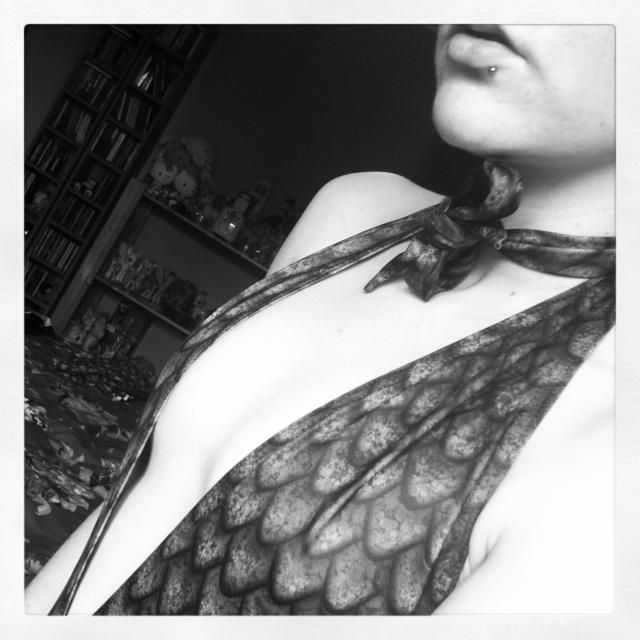 It's fun to experiment with ways of tying it!
I'm really looking forward to hitting the beach in it, although I wish they'd released a regular swim version.
Velvet Mulled Wine Evil Cheerleader 2.0
- $120 (£66.73)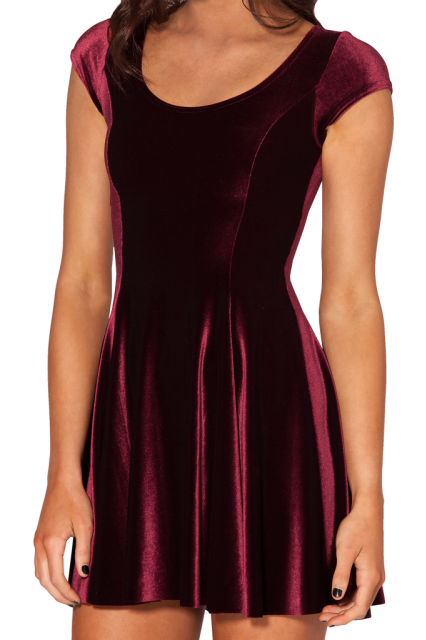 I also picked this up off Ebay for £44.20, so I saved quite a lot.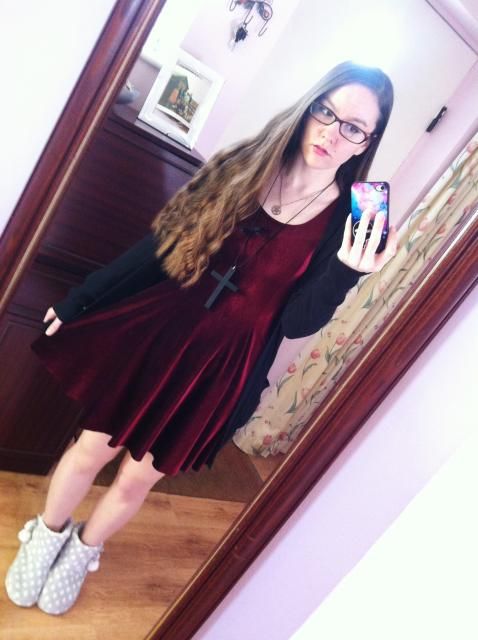 I love velvet, although when I wore this I ruined it immediately as my seatbelt rubbed against the shorts I was wearing underneath (I'd forgotten my safety shorts and don't like not being covered up). I'm hoping I can steam it out though, and at least I learned my lesson on how to treat velvet! It's still stunning anyway.
Cathedral Dress
-
Museum Piece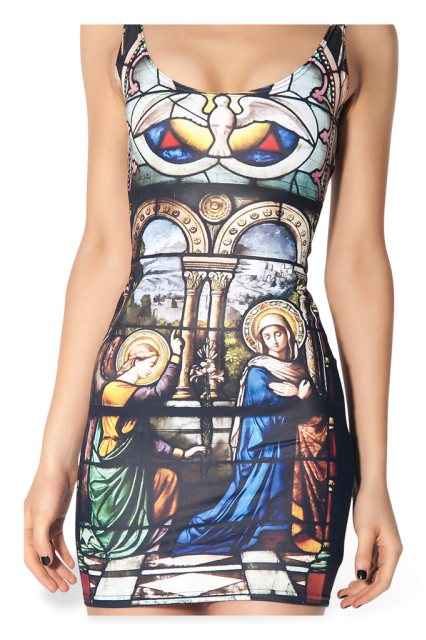 Lastly, I bought this from Sophie for £25! It's a size smaller than I'd have thought to buy, but it fits really well. I love it to pieces even though it's too low cut for my liking. I guess I have to learn to flaunt it!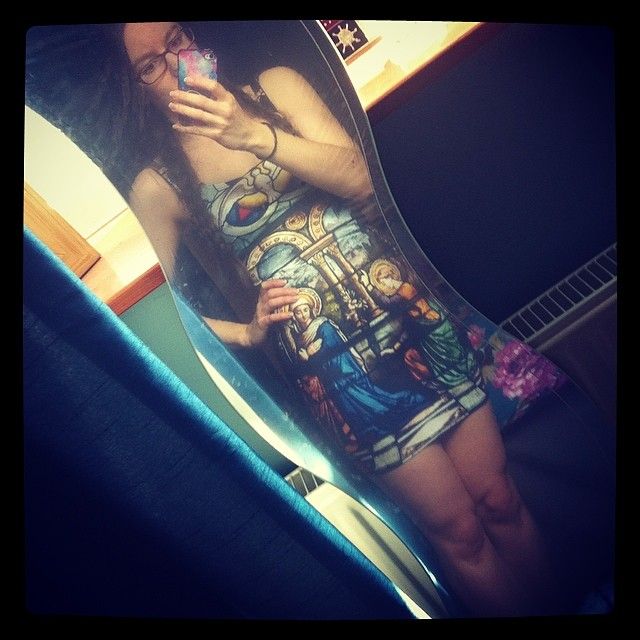 This was the print that really got me into the brand, and it really doesn't disappoint. I think it'll be good for layering under shorts or even under tops to look like a skirt!
My addiction continues to grow! I'm really tempted to get the Drogon leggings just to complete my little set.