This week's
Lolita Blog Carnival
concerns something I am really really bad at...planning purchases! I have a tendency to just grab things on a whim whether or not I'm likely to wear it!
In terms of things I need...more chiffon blouses. They're so much comfier than other kinds, and look more elegant since they don't have the huge peter pan collars prevalent in the blouses I own thus far. However, I find it difficult to spend £30+ on a blouse, especially when I can't try them on beforehand as I've had some really ill-fitting ones in the past! But one in wine red, offwhite, and black would be nice.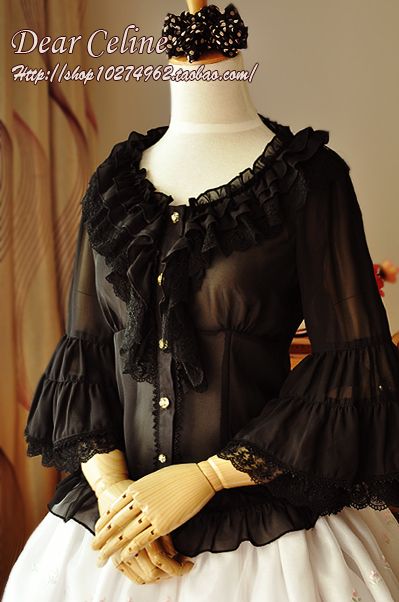 I have been eyeing
this one
from Dear Celine for a while.
As for main pieces, I'm pretty tempted by Angelic Pretty's upcoming Crystal Dream Carnival since carousel prints are kind of my thing.
However I think it will be released during Glastonbury weekend, so I will have no chance of getting it! Probably for the best as it's the OP I want, and it's too flashy to be of much use in my wardrobe.
How about you? What are you desperate for?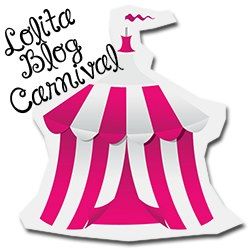 Alice In Lolitaland ♥ Alpine Heidi ♥ Beautiful & Damned ♥ A Little Bit of This... ♥ Buttcape ♥ Electric Carousel ♥ Go, Go, Gorey ♥ I'm A Princess ♥ Lolita Glamour ♥ McDuff's Auditorium ♥ Lace Teapot ♥ Oh Velveteena ♥ Northern Star ♥ Reverie et creation ♥ Sidhe Banshee ♥ Sleeping Sweets ♥ Spoon & Fork ♥ Sweet and Simple ♥ Toothless Tigers