On Saturday the first Street Fashion Europe event was held in London. I didn't manage to get a VIP or tea party ticket as I was at work when they were released, but Sophie bought me a general entry ticket!
I kinda failed at taking photos, and we missed a lot of the fashion shows and talks because there was no point staying for them as the only seats we could get were too far away. We used the fashion show as an opportunity to look at the overly crowded Bring & Buy (I took stuff to sell but never bothered putting it on the table as it was such a mess and too busy!).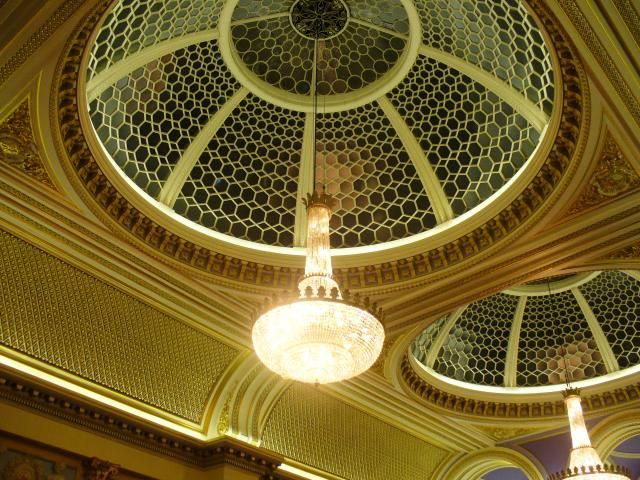 The venue wasn't as fancy as for last year's Frock On, but dem chandeliers mannnn.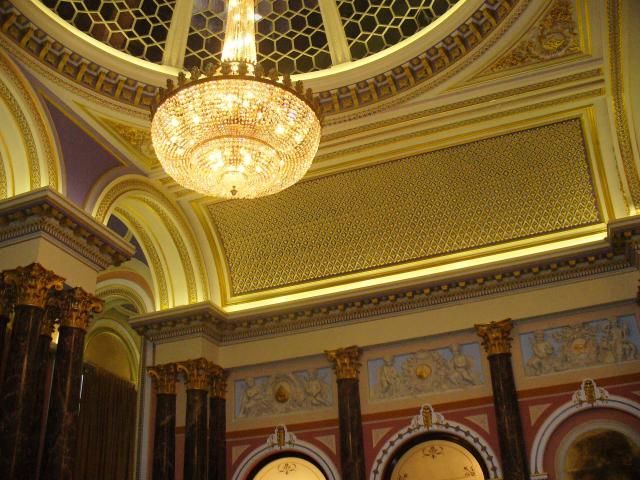 And nakie babies. Apparently I love ceilings.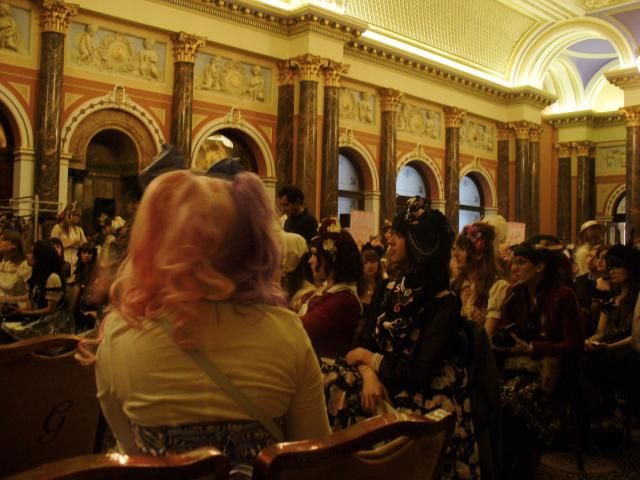 It was great seeing old friends and making new ones! My dress started lots of conversations, which I guess is a pro of wearing something so ridiculous (I will make another post of my outfit when I can find a photo somewhere).
There was lots of free cake and sweets, which I took full advantage of. I still have jelly babies left over! I also managed to get a chocolate stain on my dress, but luckily I bumped into a lovely Tide pen toting lolita in the rest room and it came off completely! Must import some Tide pens!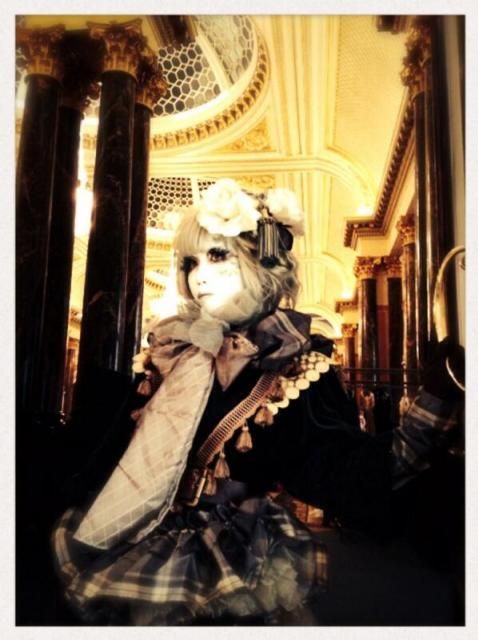 Minori
was there, and she looked amazing! I wish I could have bid on one of her pieces that was auctioned, but there's no way my ribcage or arms would have fit into them as she's tiiiiny.
I struggled to make myself buy anything. I was excited to find Angelic Pretty's Royal Unicorn on the
Dreamy Bows
stall, but it was £220 and I know for a fact that it was barely £100 on the Japanese site at one point, so I let it go (I also only had about £180 cash on me after having McDonald's for lunch...which was suprisingly delicious). I also found a gorgeous floral Innocent World piece, but their stuff doesn't fit me well. Lovely Juliette et Justine, but wrong size. I was eyeing up the dress I ended up buying all day...but I shouldn't have bought it. So expense.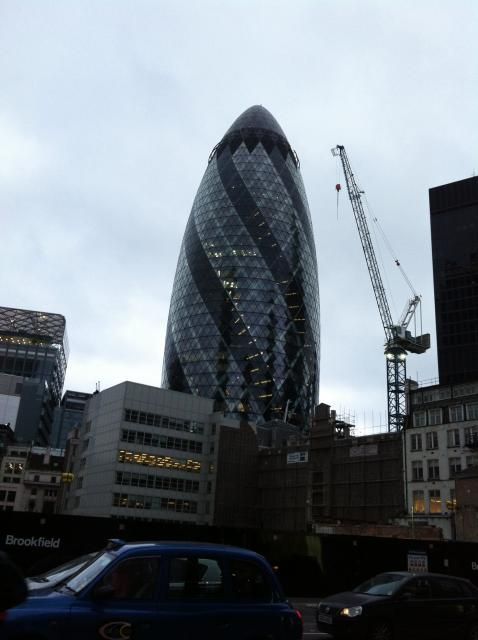 And the Gherkin on the way back to the tube. I love shiny things.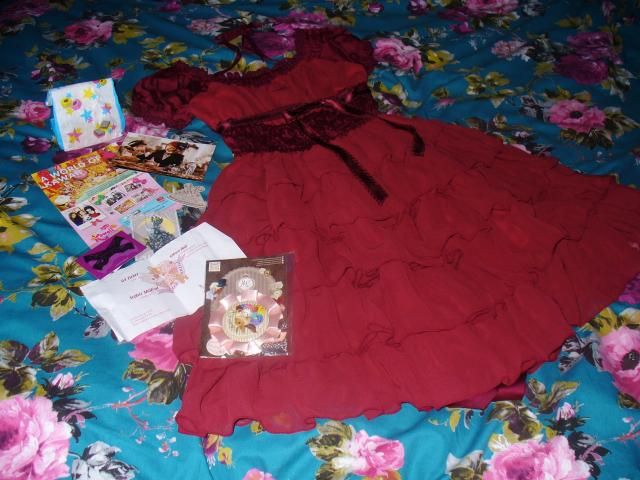 My little haul!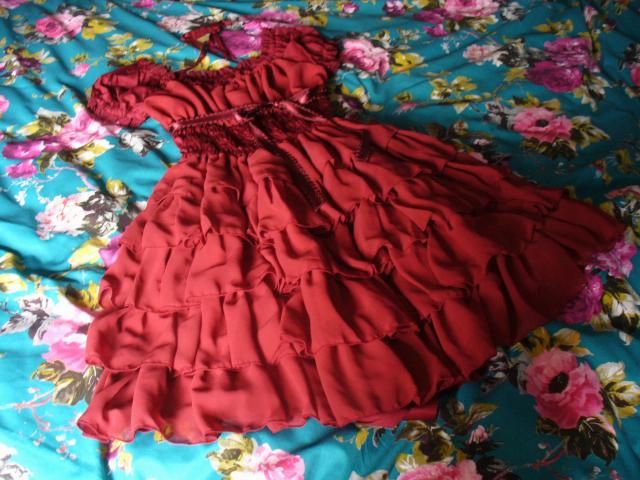 The dress was from the
Lorina Liddell
stall and is by
Pina Sweet Collection
, a Japanese indie brand. It cost £157 which was painful, but turns out that it's actually more expensive on the brand website, so I don't feel so pained.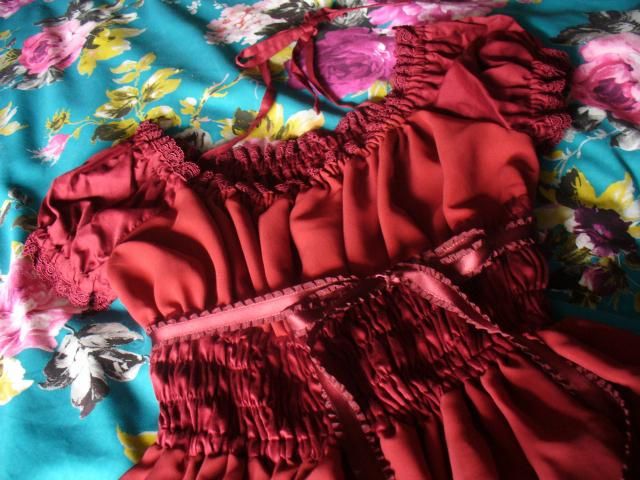 Sadly it doesn't look as nice in natural light as it did at the venue as the fabrics don't match colours perfectly, but it's still adorable and looks good on.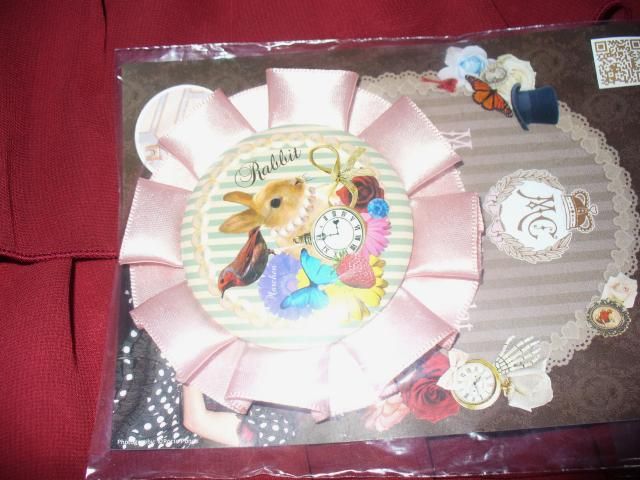 I also won the first raffle prize (I had a weird feeling that I would), a brooch from
Madame Chocolat
. I had been admiring these on the stall, so I hope I can find somewhere good to pin it! And I'm just glad to have finally won something on a raffle!
The day was very tiring, but was good overall. I doubt I will go to another such even any time soon though, as the next events will surely be elsewhere in Europe.