This year we had a small-ish meet at a bar!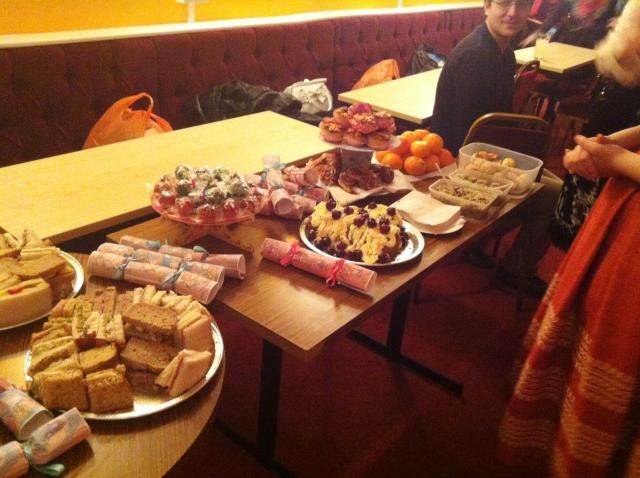 They let us take our own food, and everyone did a fab job with the grub! It was all so cute.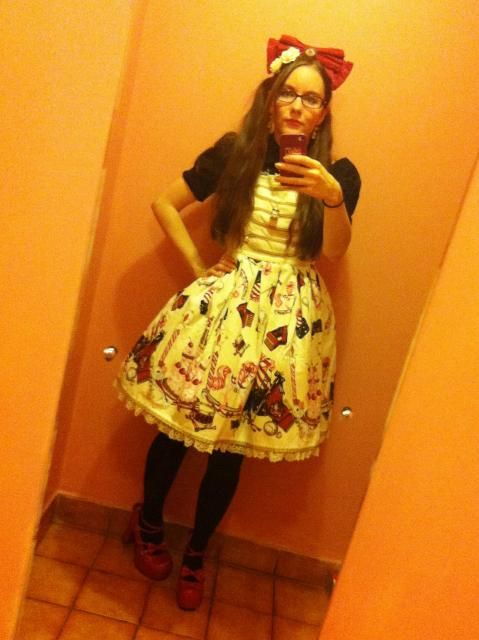 I decided to wear Holy Night Story since it was the Christmas meet. JSK, bag, and headbow all Angelic Pretty. Blouse and shoes are Bodyline. Also wore a BTSSB cardigan, but it was really warm in the venue so I only wore it a few seconds after arriving. The pin on my headbow was from one of the cute crackers than Monika made.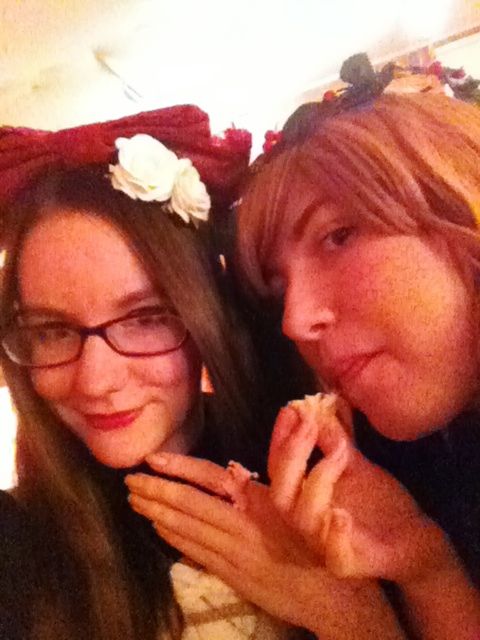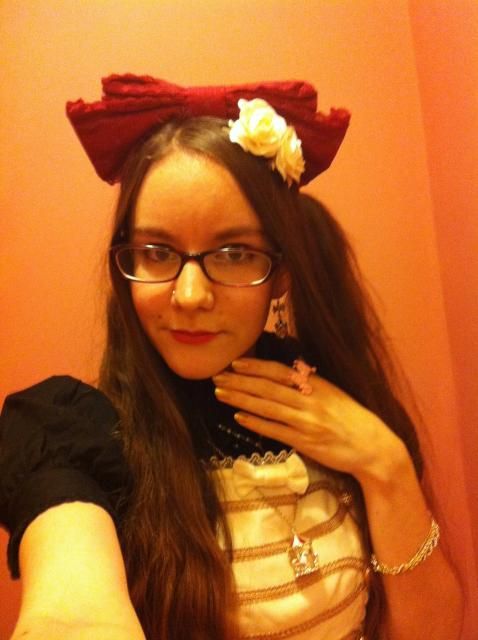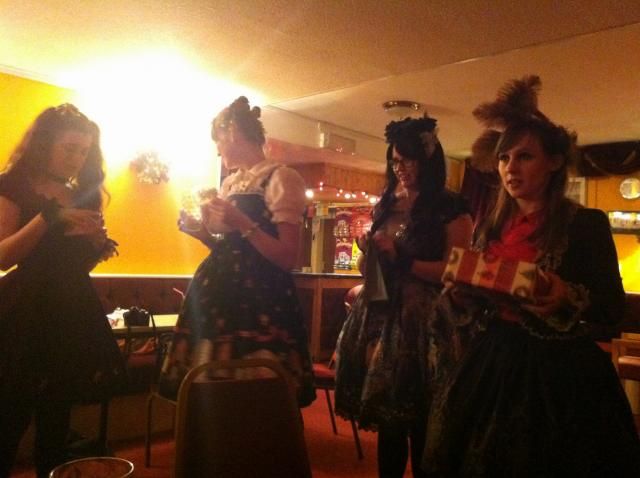 We played various party games such as print name charades, and we even had a go at drawing randomly generated print names!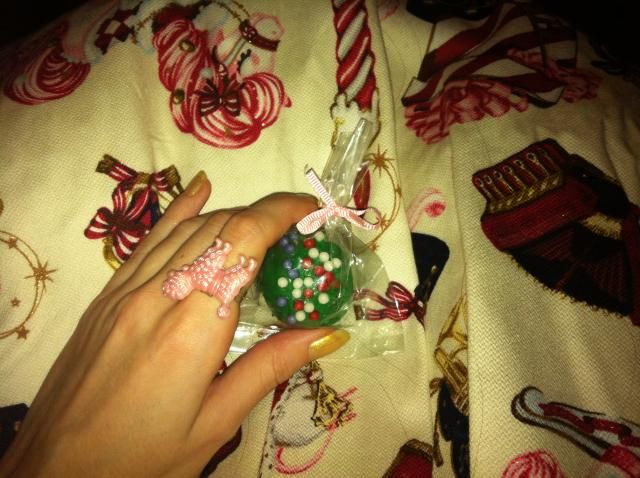 The cake pops were so tasty!
It was a really nice meet. I wish I hadn't forgotten my camera so I could have taken more photos...