After seeing Monika's latest entry over at
Lace Teapot
, I decided that I would like to be part of the
Lolita Blog Carnival
too! Basically it's a group of lolita bloggers who decide on topics to all write about to inspire and promote each other! I wanted to join so I can try to get my lolita mojo back.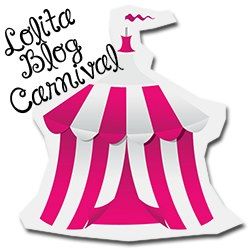 The topic this week is 'A Peek Inside Your Closet'. Now I'll be honest, mine is a disorganised mess at the moment. Actually, a bunch of my stuff is on my floordrobe, and even more is stuffed in the spare room! I'm intending to use January's annual wardrobe post theme on EGL as an excuse to organise my stuff and maybe sort out some things to sell.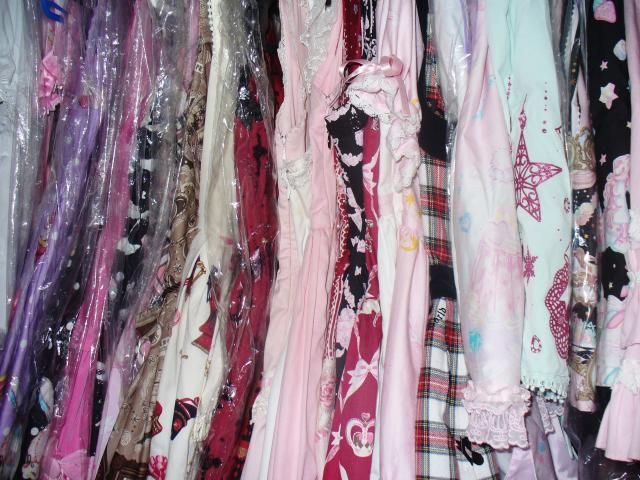 Here's my closet! It's currently organised by piece type, brand, and print/non-print. This might change when I reorganise it, but I don't really know what the best way to do it is really! Maybe by colour?
I guess I'll just pull out a couple pieces to spotlight today! I'll pick out some pieces I've never worn in the hope of inspiring myself to wear them.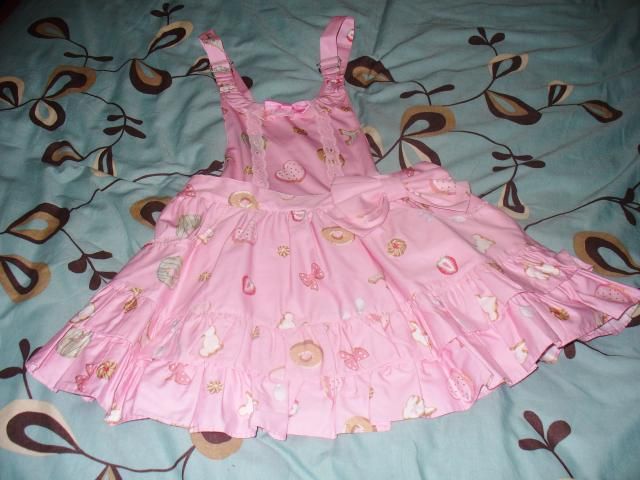 First up, Tea Time Á La Carte salopette by Angelic Pretty! I just bought a set for the sake of it and wasn't overly fond of the print. I had also wanted it in black, not pink. The print has grown on me now though, I love the silvery cutlery and mint donuts! But salopettes are awkward to coord. This one can be used as just a skirt though, so I guess I should work on coording it finally. It's so short though!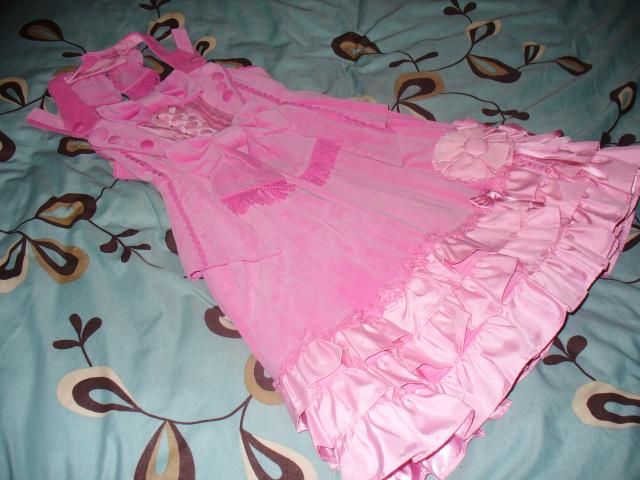 This is Royal Tailor, also by Angelic Pretty. I got it in a lucky pack back in summer, and while I love this piece I'd much rather have one of the other colourways! The colour is really vibrant so I just don't know how to coord it, and I'm not sure how halters work with blouses.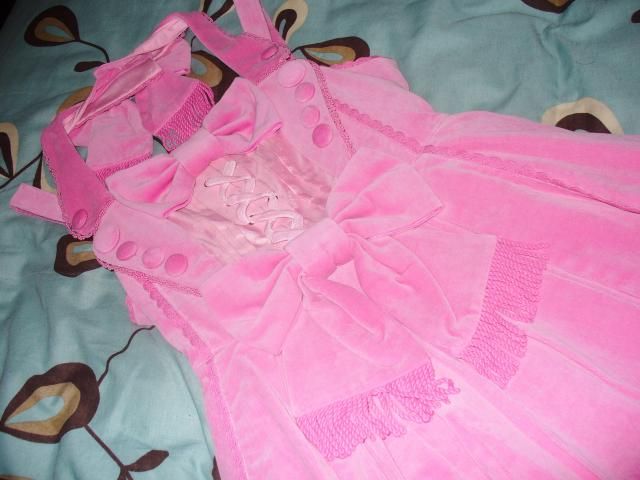 The details are so gorgeous though! I've always loved these kinds of bodices. The fabrics are to die for too, gorgeous rich velveteen and satin.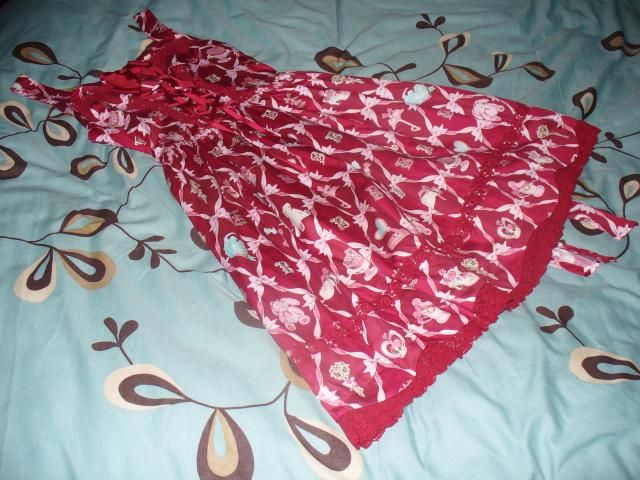 Lastly, Usakumya-chan's Stylish Sweet Time by BTSSB. This was an impulse buy a while back, but it's L size and really really long. I've never even tried it on! I really ought to as it's nice and simple, one of my favourite colours, and I love the rose lace, scallops, and little pops of mint in the print.
If you want to read the others' takes on this theme, click the links below!
Alice In Lolitaland ♥ A Little Bit Of This... ♥ Lace Teapot ♥ Lolita Glamour ♥ Melting Mind of LizJuice ♥ Pretty Little Habits ♥ Sweet Indeed ♥ Wearable Magic