As with every year, I spend the whole of Christmas seeing loads of family and eating tons of great food! Here's the Christmas cake that I made...even though I don't like Christmas cake hehe.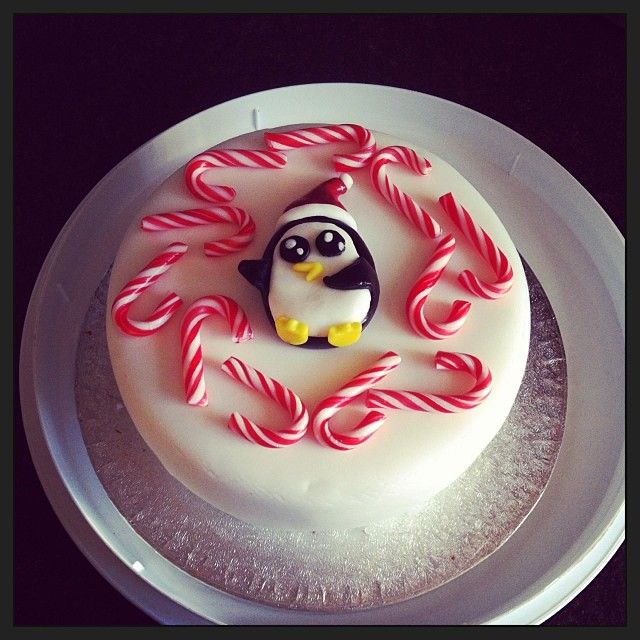 I decided to wear lolita as I wear it every year on Christmas day. It's the only day I can get away with it without being insulted the whole day haha.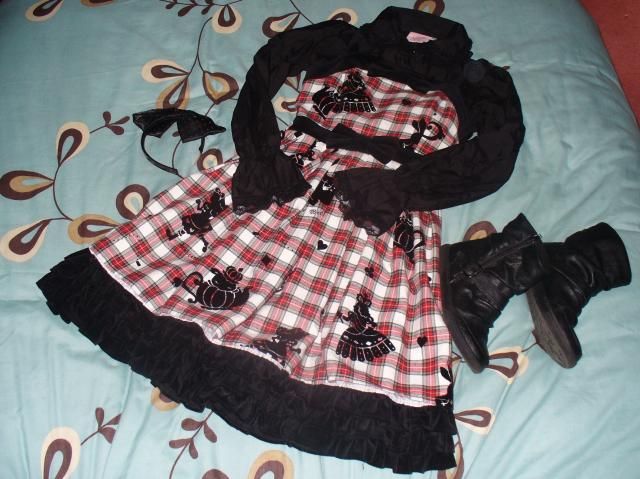 Something a bit more classic than usual, with the Innocent World JSK I bought at Frock On. It flattens my bust a lot, but it's such a gorgeous dress!
In the morning my close family opened our presents together.
Coco was excited about her kitty stocking, bubblewrap, and the box my presents were in!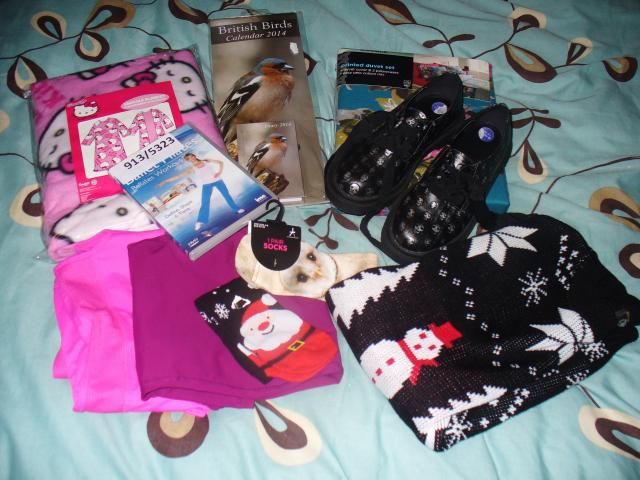 And here are my gifts from my parents. Sleeve blanket, work out stuff, socks, calendar, sheets, shoes that I chose, and a Christmas jumper.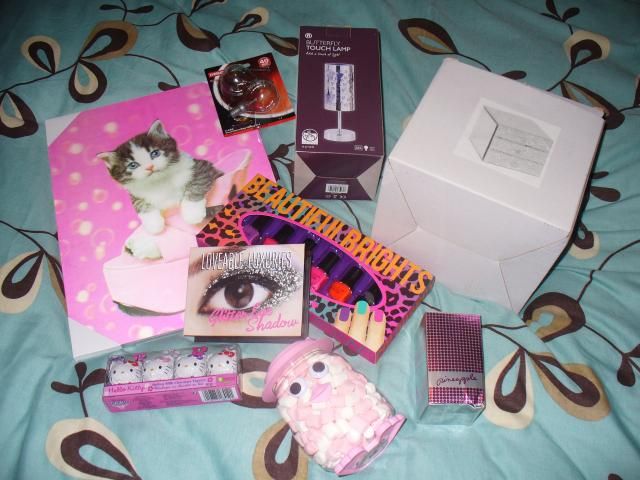 These are the gifts from Rob's family that I opened too. His mum spoils me so much Dx I love the lenticular kitty picture! I've put it up in the hallway already. Also a lamp, little mirrored box, chocolate, glitter eye shadow, nail varnish, marshmallows, and pefume.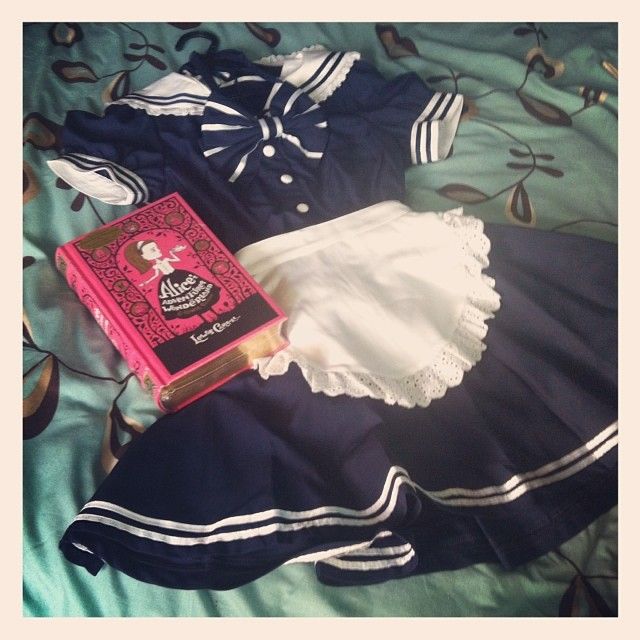 And the gifts from Rob that I opened before Christmas! I was pretty shocked to get this Bodyline dress as I'd been eyeing it up for a while. And the fancy leather-bound version of Alice In Wonderland. I got him Adventure Time DS games that I plan to borrow hehe.
Here's the table set-up at my grandparents' house! Most people had turkey, but the veggies had a yummy nut roast in pastry that my dad made. And tons of sprouts, of course!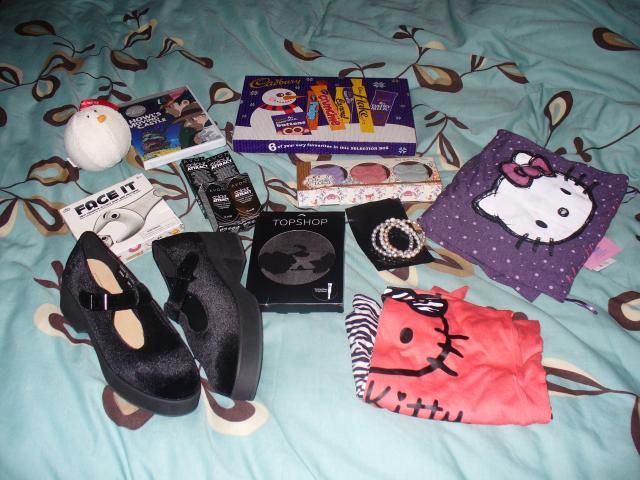 And the gifts from my grandparents and aunt. I'm looking forward to trying out the magnetic nail polishes. The Hello Kitty things are all nightwear, and the pearls are real ones.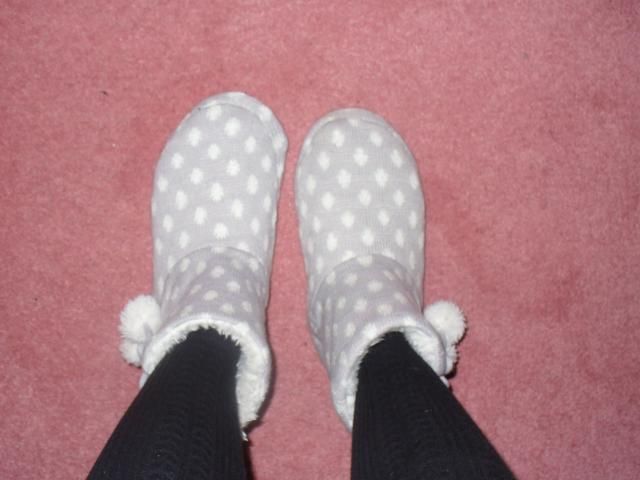 And the slipper boots I'm wearing right now!
I spent the evening with some of my mum's family, having a natter and eating cheese rolls!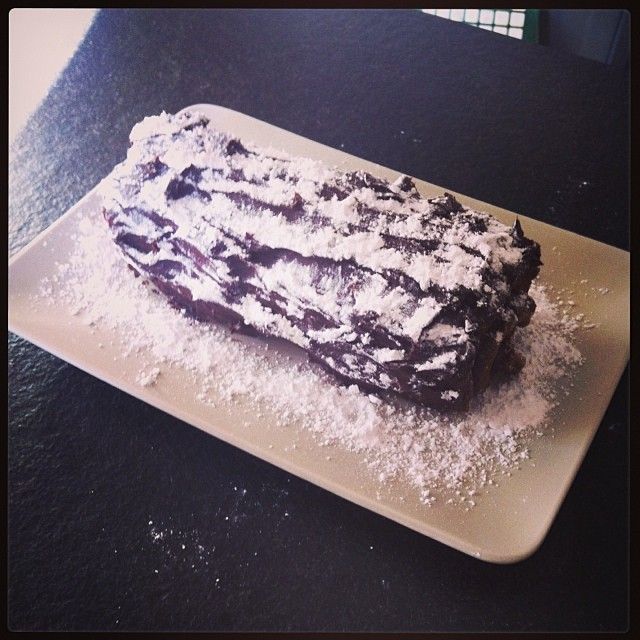 And the Yule log I made for dad's birthday (Boxing Day).