Wow, I forgot about this for a long time! But I'm trying to get back into the loli blogging scene. I just joined the Lolita Blog Carnival, so you can look forward to more lolita-related content soon! Now, let's get on with it, shall we?
~ Trends I thought I loved, but now I'm not too keen on ~
This is another odd question as nothing really jumps to mind. I guess I'll say split wigs, and twin tail wigs in general.
I used to love them and really wanted one myself, but they seem to be really difficult to pull off well and are a bit too 'costumey' for daily wear. I'm kind of glad their popularity seems to be waning, as I love seeing natural hair used in lolita! Although all that said, they can still look amazing if worn well.
When I think crazy wigs, I think Tempest Paige. Here are some examples, two good and one a bit crazy!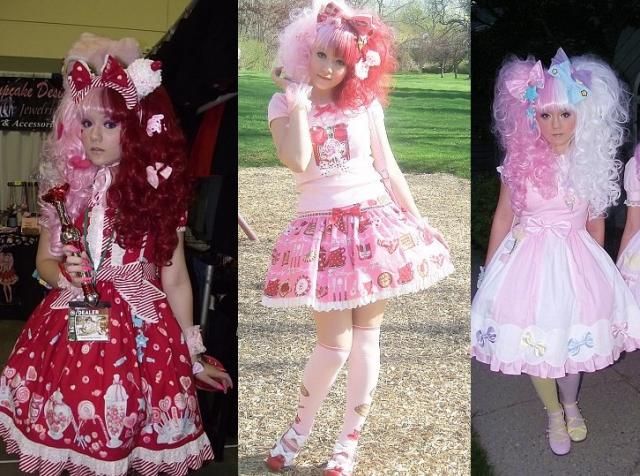 ...Okay, I guess I still kinda like them! Just not as much as I thought I would as a sweet lolita.