I've been meaning to bring back this feature for a while, so let's get going!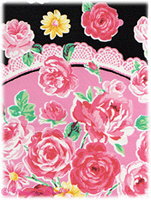 Powder Rose is one of those prints I always liked, but wasn't a main one I was going for. However one day I saw it for a reasonable price on an auction site and had to snap it up!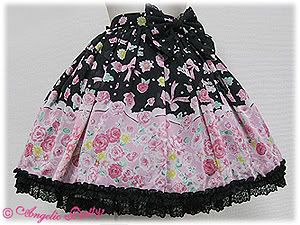 I had actually originally wanted the tier mini-skirt version, but this one was a lot cheaper.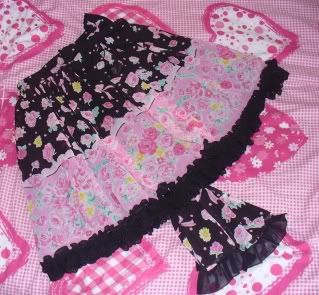 I love the materials so much! So soft and delicate, like rose petals are. The outer layer is sheer and dreamy. The print isn't the greatest, but it's a perfect piece for Spring and early Summer.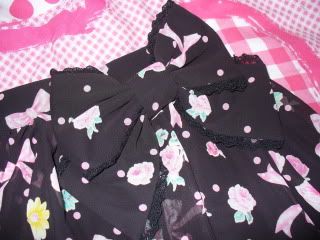 Cute little detachable bow! It's pretty unusual to buy something second hand and it still have all the detachable pieces.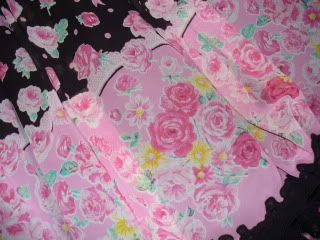 Close-up of the print. The bottom of the outer layer has the ruffle trim and the under layer has the lace.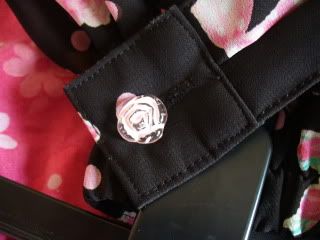 Even the buttons are little roses! The lace has roses and bows on it, but I couldn't capture it well on camera.
Now that Spring has sprung, I am hoping to wear it to the next meet!