This weekend I have soooooo busy!
All of this began on Friday evening as a bunch of us lolitas got together for a drinking session! I didn't wear lolita, instead plumping for a fairy-kei-esque coord. It still uses lolita brands though and takes some inspiration from cult party-kei.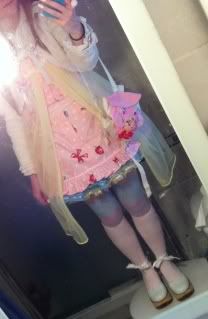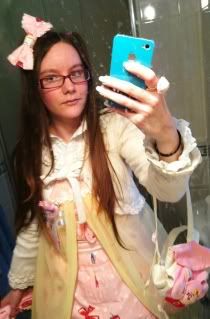 Kyra leant me her Cute Can Kill necklace as I wasn't wearing one. So adorable!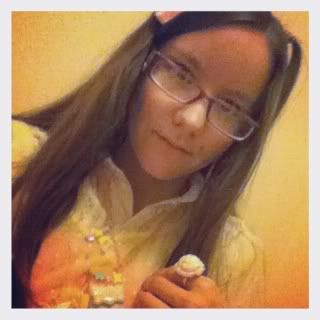 We went to our favourite pub (The Hobgoblin) for a few, and then went back to Bexy's for more drinkies along with singing and generally being weirdos haha.
Some photos from the Hob! Beestings all round!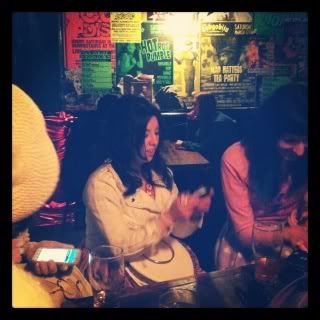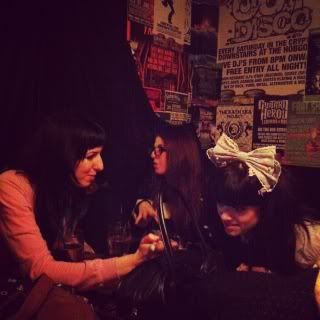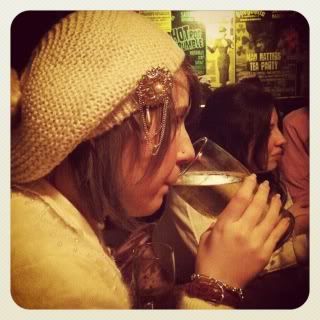 All of us together (minus Hati as she took the photo).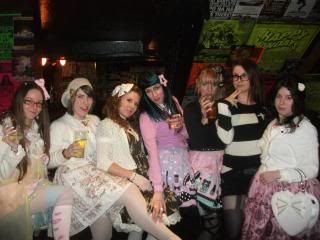 Also Sophie gave me a belated birthday present - these cute little Angelic Pretty hair ties!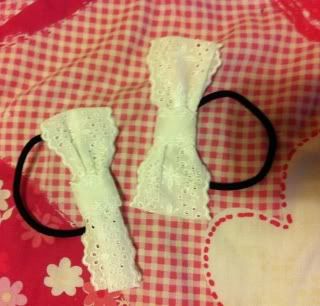 Most of us stayed at Bexy's overnight, and then went out for a lolita meet! The others went out for breakfast but I skipped it to go home to change. I also ended up being sick in my hungover state, but luckily I stopped feeling rubbish immediately afterwards. This was my outfit for the day.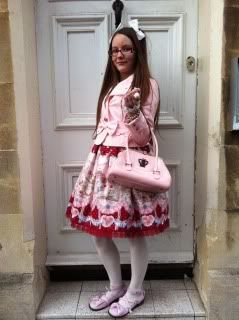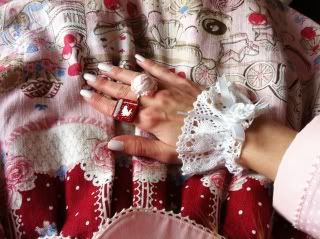 We had intended to go to the strudel bar, but it was closed down! So gutted as I never had a chance to eat there and have never experiences strudel. Instead we went to a little café for tea and had ice creams in the park afterwards.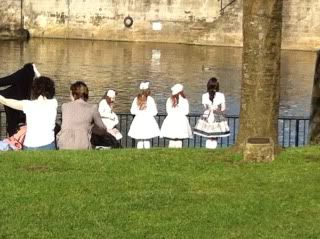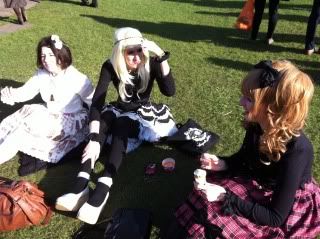 We also checked out some charity and vintage shops. Saw so many cute vintage things but they were all ridiculously over-priced.
I had such a great weekend! I was already tired after all this, but there's more! On Sunday Sophie and I went to see Emilie Autumn in Bristol. I wasn't sure what to expect as I hadn't been keen on her music, but I wanted to go as I thought it would be a good show. I was not disappointed. In fact, I'm totally converted!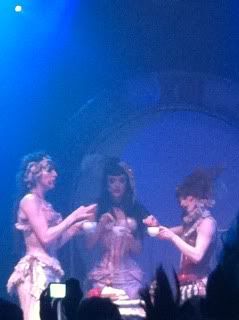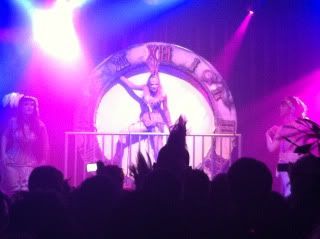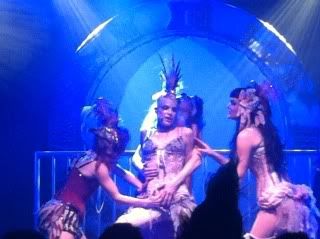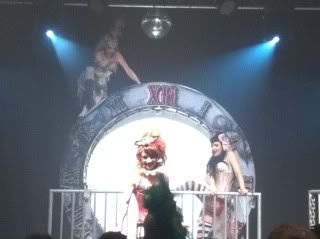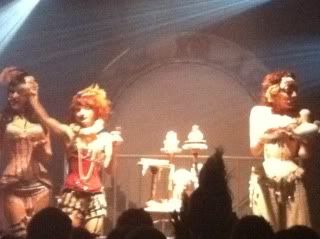 The music was great, the outfits gorgeous, the ladies gorgeous too. I loved the corsets, tea and cakes, harpsichord. The performances were amazing! I loved the burlesque dance by The Naughty Veronica and Captain Maggot's fire hooping.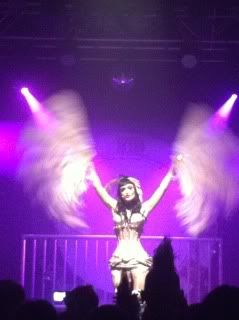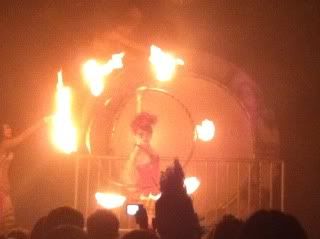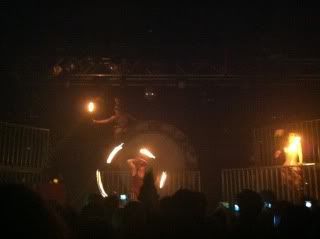 I wish I'd taken my camera as I could have taken much better photos! I'd definitely go see her again.
Just having a lazy Monday now, even though I should be catching up on months of work I haven't done. I started reading Twilight as I didn't want to hate it without reading it...and I'm actually really enjoying it Dx