So this Spring it seems that pastels are in!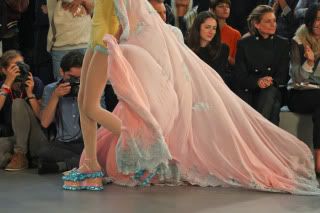 Gorgeous pastels from Meadham Kirchhoff.
I have rather mixed feelings about this. On the one hand, yay lots of things I actually want in regular stores, meaning I get to buy things at reasonable prices instead of having to buy expensive Japanese brands! On the other hand, eek too much temptation, fiercer competition on eBay, and all the jerks who made fun of me for wearing pastels are now also wearing pastels because they're mindless fools who'll gobble up any old crap they're told is cool. The same goes for the bright jeans that seem to be everywhere now...how many people told me my jeans were a crime against fashion in secondary school?!!
I'm finding it mainly a good thing though, as I can stock up on cute clothes that I'll continue to wear after pastels are no longer cool! This is great as it means I can branch out more into fairy-kei-esque styles. I don't think I'll ever go the whole way to fairy-kei, but I'm happy with where I am style-wise at the moment.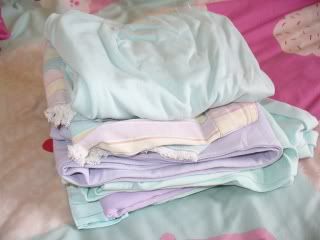 Now I'll share some of my recent pastel buys!!
New Look in particular has been a gold mine. It's one of the more reasonably priced stores on the high street and they do a 10% student discount (with occasional 20% off events for students!), though this does mean that EVERYONE has New Look clothes! I already shared my pastel cardigans, but here are my other New Look buys: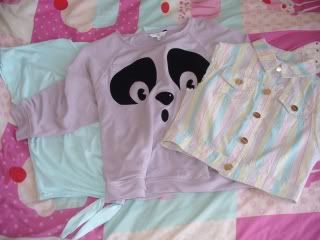 Baggy mint tie-up tee, lilac panda-print top, pastel stripe denim vest.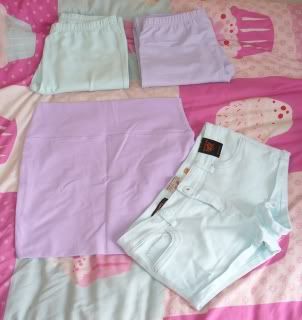 Pastel leggings in mint and lilac (not normal legging material, but thicker and...odd!), lilac tube skirt, mint shorts (almost didn't buy as they're hotpants, but bought a size up so they aren't as figure-hugging!).
I'm also tempted to get these jeans since they're so cool!
Trying to make do with the leggings and shorts for now though. The Glitterhell Caim top is also new, I ordered it in the Valentine's promotion!
I have also been stocking up on vintage jumpers from eBay. They're very hit and miss, some being massively oversized (the first one is down to my knees) and others having short sleeves!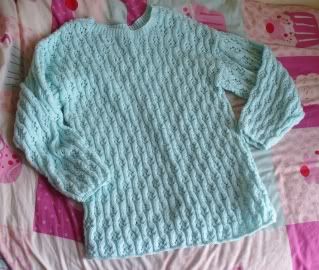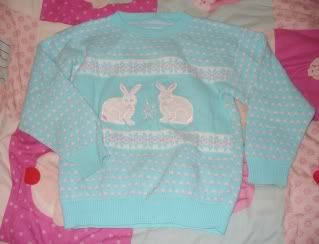 My recent Bodyline order (stupidly ordered the seifuku too small):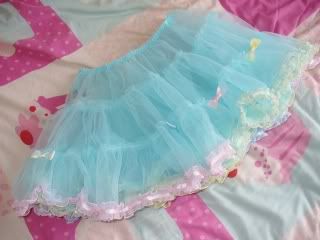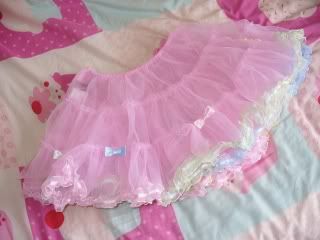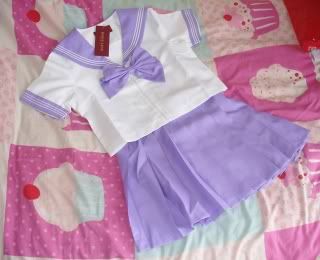 Some nail varnishes (some other make-up too, but it's now well integrated into my make-up drawer):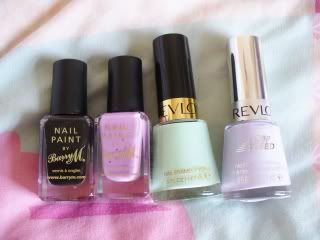 And my pastel platforms!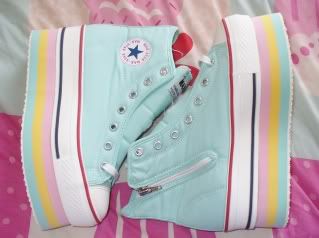 And kind of related...pastel pony keyrings that Rob gave me!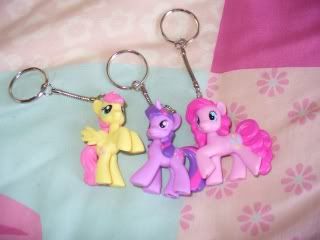 How about you guys? Have you been taking advantage of the pastel boom, or has the sudden popularity put you off somewhat?