I thought I'd share a few recent 'normal' clothing buys that I'm happy with!
I've been really getting back into music again recently, and so I have started buying band tees again with mixed success.
A while back I bought a ton of Frank Turner merch. This was a Wembley set I bought which included...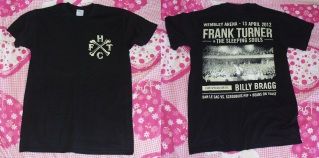 a tee,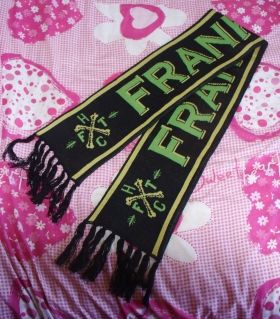 a scarf,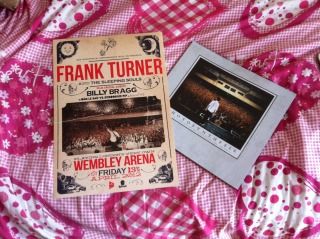 a poster, and a book.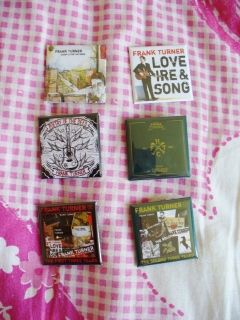 I also bought this badge set.
Annoyingly despite buying the smallest tee size, it's massive and is essentially useless for girls because it's a total man shape. Haven't decided whether to alter it or sell it yet.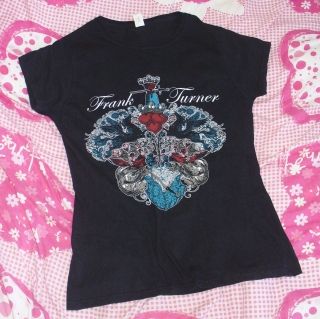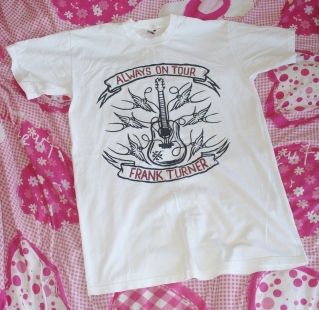 These two tees were from ebay and I love them both!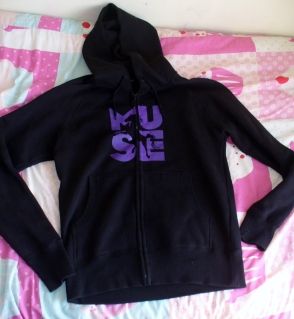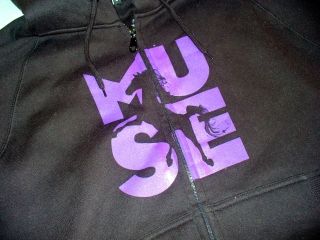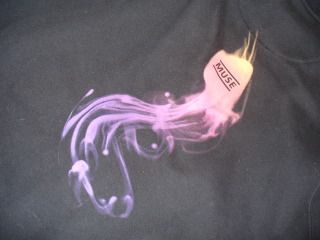 I already own a plethora of Muse tees, but this is my first hoodie (appears to be a Knights of Cydonia one). Sadly it also suffers from chronic hugeness and man shape. It almost comes down to my knees and my hands don't even reach the cuffs...but it's really snug and warm! However, Muse has somewhat fallen out of my favour recently. I just spent £130-ish on two tickets to see them later in the year, but the album teaser was crap and the Olympics song is crap too. Damnit!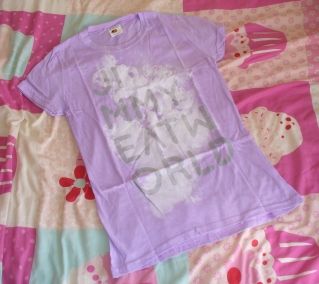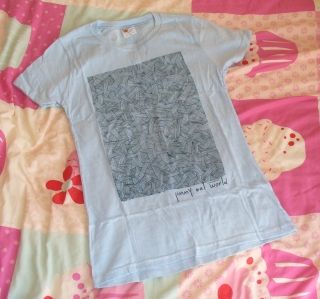 My Jimmy Eat World tees! I wasn't too sure about ordering them at first as the website had no sizing chart and no contact emails or anything, plus shipping from America (plus customs and Royal Mail handling fee) was expensive. But they're one of my favourite bands, and the lilac tee is so my style anyway! I got the blue one too as it was only a few dollars and the shipping fee was flat anyway. Thankfully they fit me perfectly despite the fact that I had to completely chance it.
As for band merch I want...I still want the Frank Turner zip-up hoodie as I wear my pullover one an awful lot. I would like a Million Dead tee although obviously they're few and far between since the band split it 2005 and so seem to be either crap condition or overpriced. I'd also like a Biffy Clyro tee as they're one of my favourites at the moment!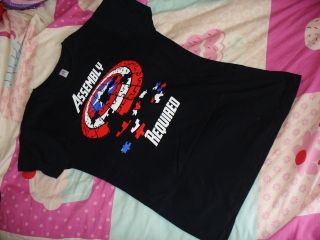 And I couldn't resist this Avengers tee from Qwertee.