I have pretty much stopped buying lolita clothes as I don't really get many chances to dress up at the moment, and I have far too many clothes anyway. BUT when I saw one of my dream dresses at auction (one I'd narrowly missed buying in the Angelic Pretty sale) I couldn't resist buying it!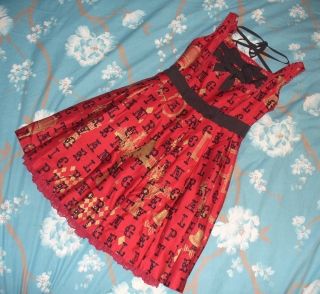 My gorgeous Moon Night Theater pleated JSK in wine!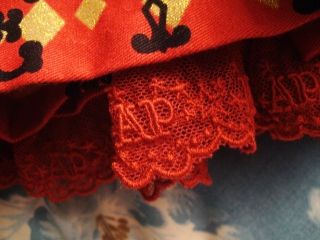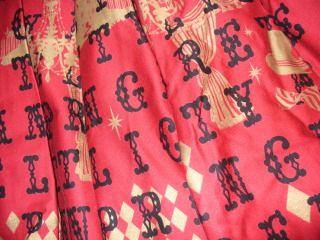 The details are amazing, from the custom AP lace to the glittery golden thread and soft ribbons.
My only problems with it are that the pleats mess up easily (this dress already needs an iron after wearing it just once), and I also max it out as there is no shirring. So I guess I should cut down on the cakes.
To make my order with my shopping service seem more worthwhile, I bought a few other things too. Unfortunately I got scammed on one item (a cotton candy sweater from Milklim - gutted as I've always wanted one of those sweaters!).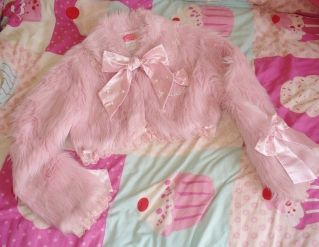 A silly OTT furry jacket from Angelic Pretty! I have no idea what I'll wear it with, but the price was good and it's just so silly I couldn't not buy it. All the lace is detachable and amazing quality. I'd love to try a hime outfit with it, but that would require doing my hair and make-up properly xP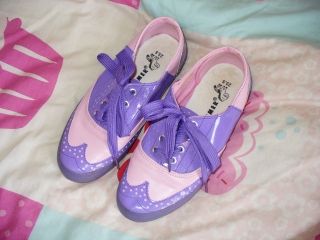 Swimmer shoes! I haven't tried them on yet, but they should be fine. I thought they'd be cute for fairy-kei style outfits.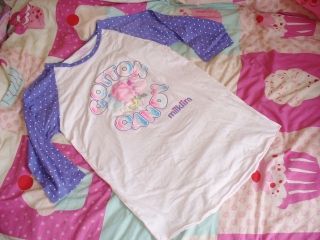 And lastly, a long Milklim top. I wasn't majorly keen on it when I bought it, I just really wanted to own some Milklim as it's easily one of my favourite clothing brands. However upon seeing it in real life, I love it!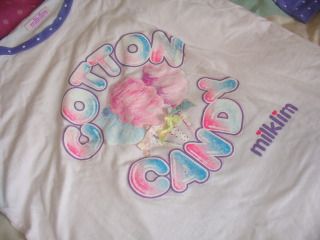 The colours and details are so cute. It's more shapeless than I'd thought it'd be though, but I'll have fun making some coords with it.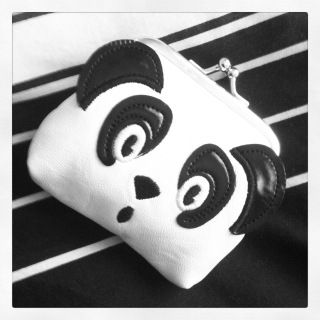 Not from Japan, but I figured I'd add these here anyway - a cute panda purse from New Look. It's pretty tiny and a bit crushed already, but pandas are so cute xP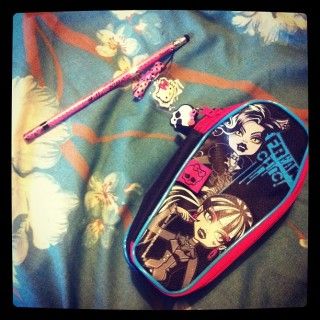 And these were from Asda. The Hello Kitty pencil was 37p and the Monster High case was 75p! I was annoyed though as there was supposed to be a 75p MH notebook too, but they were sold out. And Asda had tons of cool stuff I wanted but couldn't buy as I was with mum (they had dollymix ponies (the G3 kind!), and Cupid).
I also have a few non-cutesy clothing purchases I'll share in a seperate post tomorrow =]